Are you searching for house décor interior design inspiration and ready to revamp and update your design style? Does your home not really represent your tastes or a home décor style that you would like to have? If so, here are 25 actionable ideas to help you with your house décor interior and decoration:
1. Use curtains to divide a room.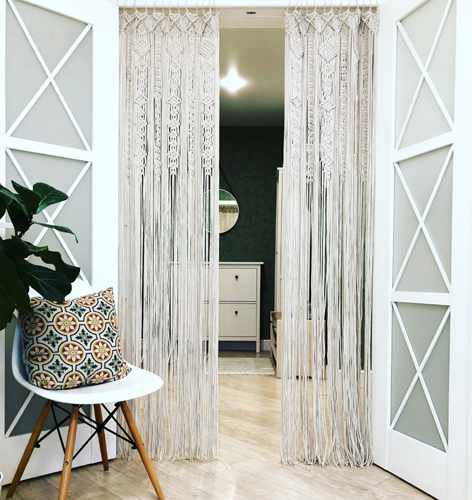 Image credit : Etsy
Some rooms, for obvious reasons, are better kept behind closed doors, like the bathroom! However, using curtains to divide a room can be a chic way to enhance your favourite living space with ease. In addition, if you live alone or with your partner, it can also be a nice way to separate your bedroom space from the rest of the house whilst adding a touch of privacy, but not completely cutting out the light. There are many different styles and materials you can purchase to cover doorways, not least wooden beaded ones. I can guarantee that you have never seen beaded door curtains like these before!
2. Paint a mural on a wall.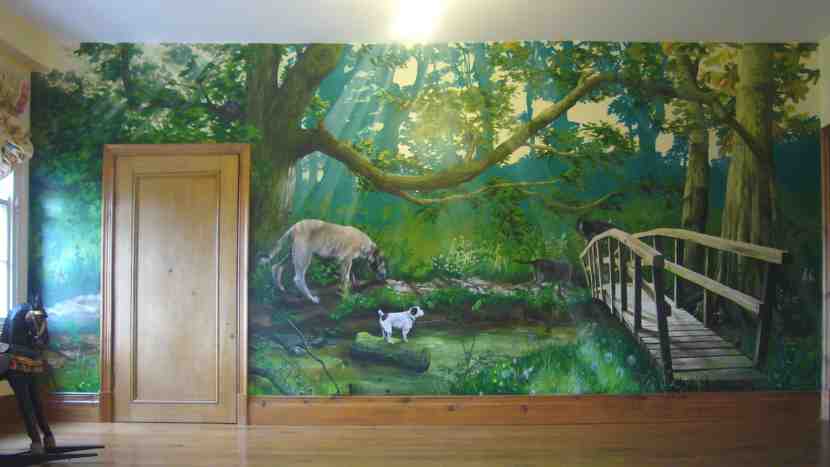 Image credit : Wikipedia
Wall murals painting can turn your room into an art exhibition and your walls into art, if done well they can be a stunning way to enhance any wall décor. If you consider yourself a bit of an artist or just fancy giving it a go, this DIY room décor idea could be the perfect option to try. You could paint the mural yourself, not only showcasing your skills, but also adding a much more personal touch to your walls. Painted murals are without doubt limitless in design and you can choose to paint whatever your heart desires, but bear in mind that you will have to live with the creative decisions you make! Bathroom wall murals are among some of the most popular use of this medium as they are the perfect tranquil space for creating beautiful nature inspired designs.
3. Bring the outdoors indoors.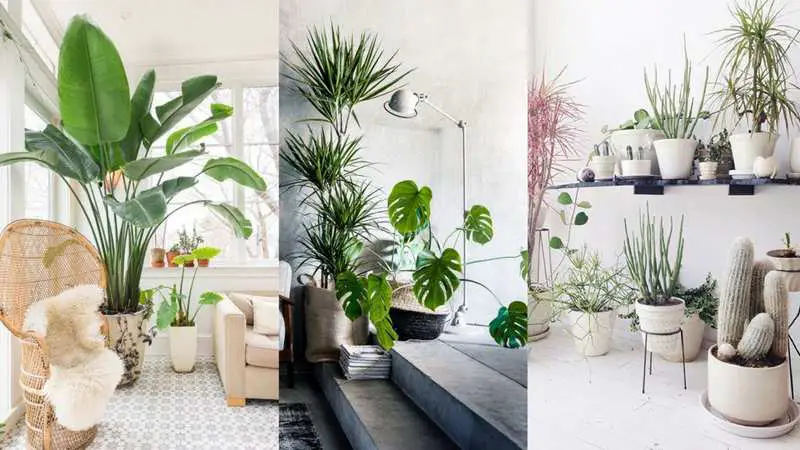 Image credit : Satuwarna
Plants: not only do they provide us with the oxygen we breathe, but house plants can also look stylish, and help to bring a touch of nature to our otherwise overwhelmingly man-made, artificial spaces. Certain types of plants can make a particular style statement, such as Bonsai trees or Cactuses.
4. Paint your floorboards.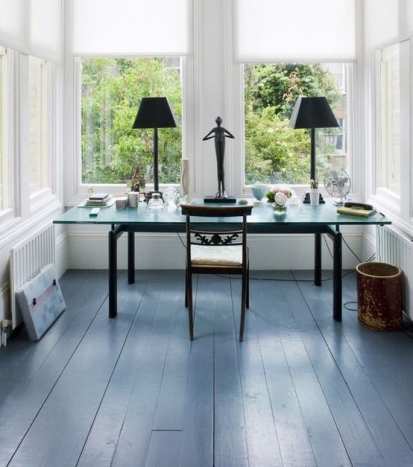 Image credit : Red
If you have wooden plank flooring, consider painting the individual planks with neutral, pastel or (if you're feeling brave) bolder colour combinations. You can even colour coordinate the floor with your furniture for a more cohesive overall look.To take this idea one step further why not also incorporate your radiators into the theme. If you are not a fan of standard boring white radiators, that can often stand out like a sore thumb, simply match or compliment the floor colouring that you have chosen to blend them more seamlessly into the room. However, just remember that painting radiators is not as easy as just slapping on any old paint !
5. Create mood light.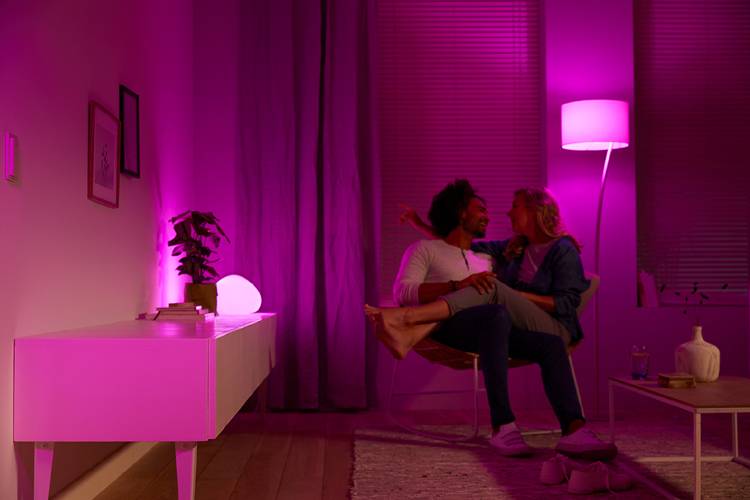 Image credit : Meethue.com
Using coloured light bulbs, you can completely change the mood of a room; pink in particular makes a room feel calming and romantic. Most people simply stick to the generic light bulb as that is the norm, in fact, the idea to purchase a coloured bulb probably won't have crossed most people's minds; yet this is a very simple way to make your rooms feel even more unique. Why not take it one step further and invest in the latest and best smart light bulbs, which can effortlessly set the perfect atmosphere depending on what your mood dictates.
6. Make an exhibition by decorating your bookshelves.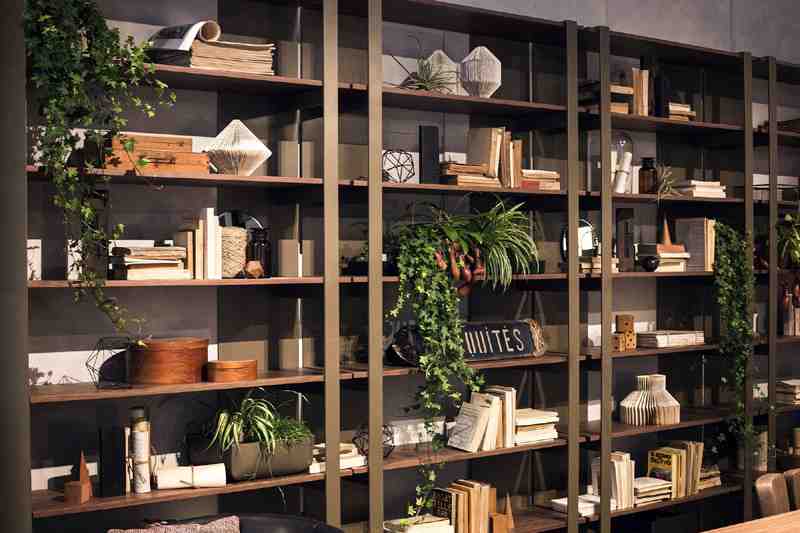 Image credit : Decoist.com
Gone are the days when bookshelves were used strictly for storing books. Small houseplants, ornaments and framed photographs can help divide your books and turn your bookshelves into a statement piece. This is a particularly useful décor trick if you don't have quite enough books to fill your bookshelves. There are many stylish modern bookshelves on the market to choose from, it's just a case of picking the correct style, colour and size to perfectly suit your room décor.
7. Consider purchasing a chaise lounge.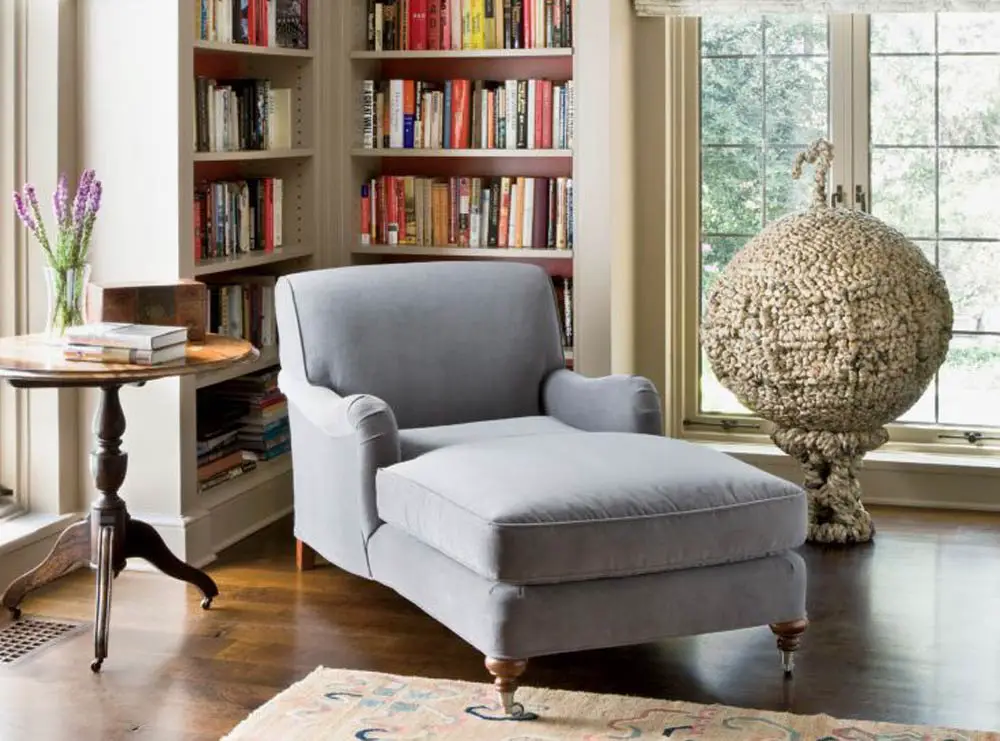 Image credit : Pinterest
Chaise lounges are classy and aesthetic and they look particularly great in reading rooms, studies and bedrooms. Keep your sofas in the living spaces, and opt for chaise lounges elsewhere; while sofas are functional, chaise lounges make a statement and can soften a room without taking up the full space of a sofa.
8. Experiment by painting the walls a darker colour.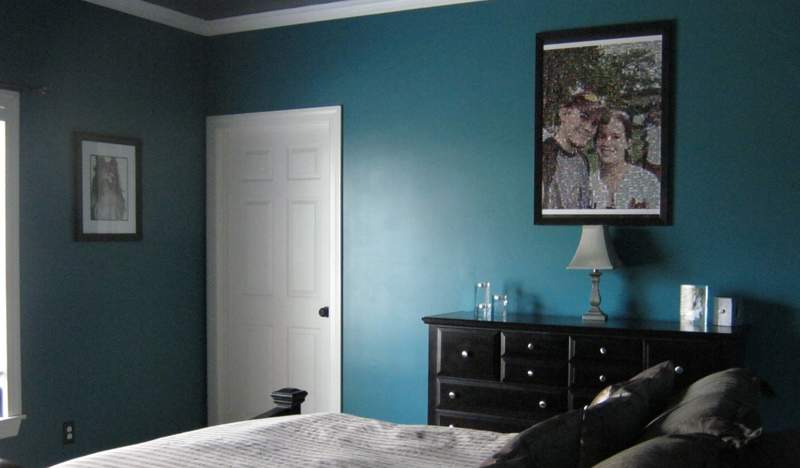 Image credit : Pinterest
People often debate 'how dark should i paint my walls?'. We believe that in rooms with less natural light, you should try painting the walls a darker colour. While this might seem counterproductive, making your rooms darker, where you desperately wished there was more natural light, will better match the mood of the room, turning the overall impression a room gives from 'lacking in light' to 'moody and romantic'. A good colour to use, in particular, is teal. Check out out our how to paint a room blog for great tips on how best to achieve this.
9. Why to put carpet in your bedroom.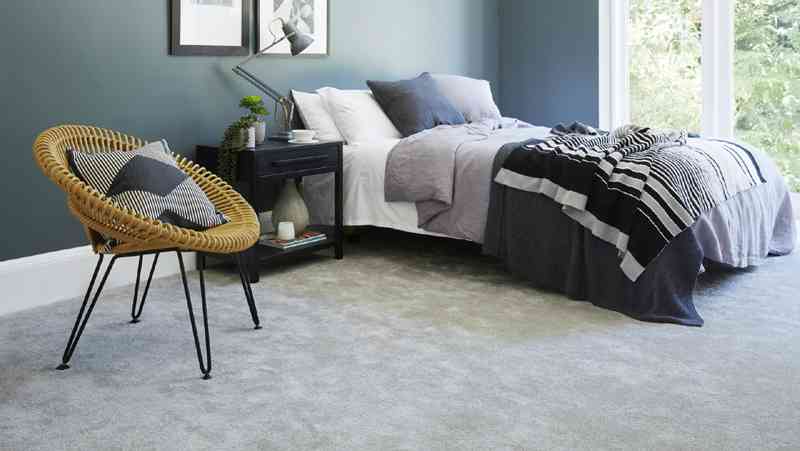 Image credit : Tapi.co.uk
Not only does carpet make a bedroom space cosier and more inviting, but wooden or laminate flooring allows floor dirt to easily stick to your feet, meaning you're more likely to bring dirt into the bed (unless you sweep your floor every single day). Tapi Carpets have a stunning range of stylish flooring to choose from, at prices to suit all budgets.
10. What sofa colour to choose.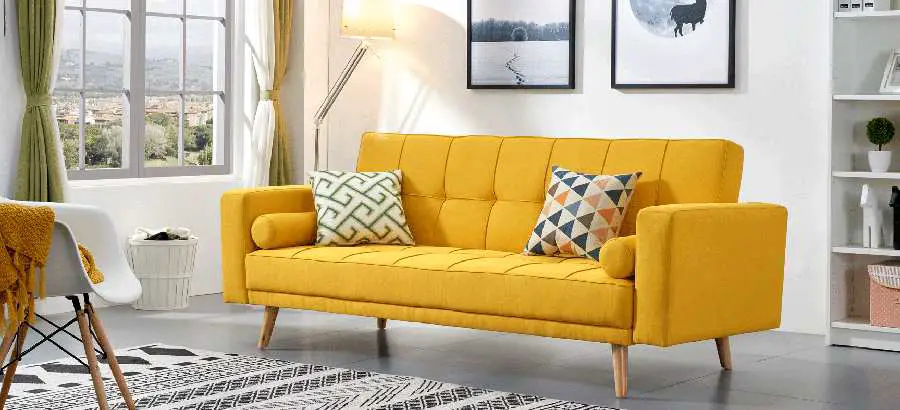 Image credit : esfwholesalefurniture.com
Instead of the obvious black, brown or cream sofa, make a statement with a bold, block colour couch. Yellow, blue and orange sofas in particular are a brave but effective choice, and can really brighten your living room. Though, you must choose the colour which you think best compliments your other furniture, so as not to look totally alien to the overall design of the room.
11. Embrace industrial design.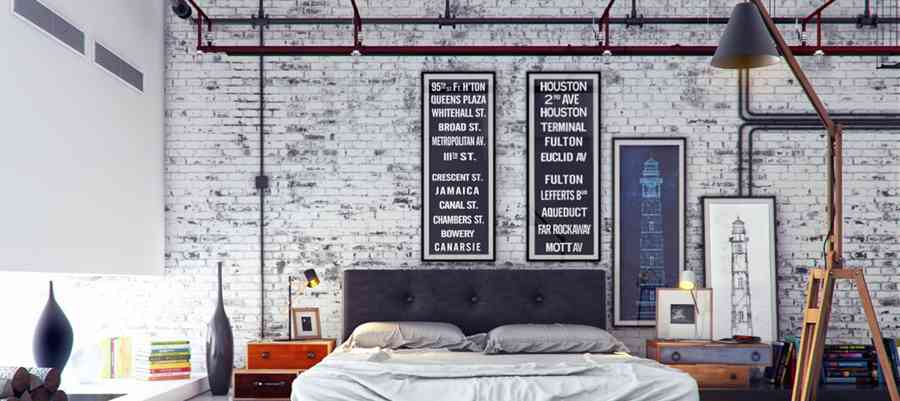 Image credit : Therugseller.co.uk
While many people shy away from industrial interior design, such as leaving pipework exposed, using wire lampshades and having steel items of furniture. It can make a room feel cool, edgy and stylish, without feeling cold- as long as you get the balance right.
12. Consider incorporating styles from a mix of different cultures.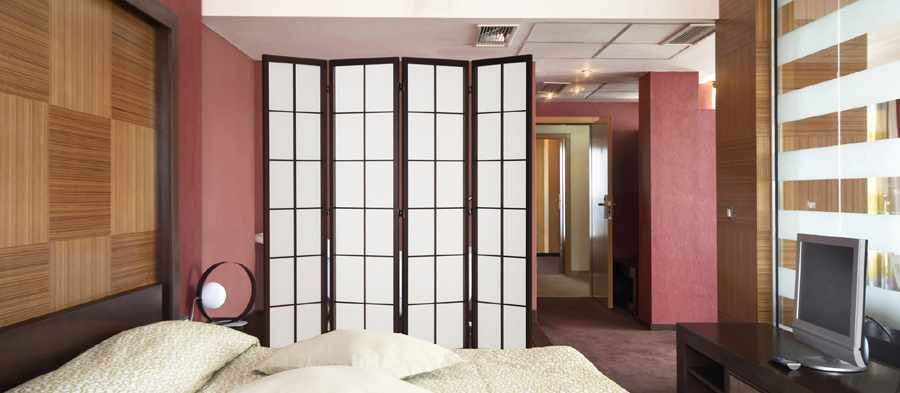 Image credit : Kikuchi
I wouldn't go so far as to turn your dining room into a Japanese tea room, but adding foreign features and objects from around the world, can make your rooms particularly unique and original. For example, Shoji screens and other room dividers are a chic way of dividing up space in a room.
13. Make your own terrarium.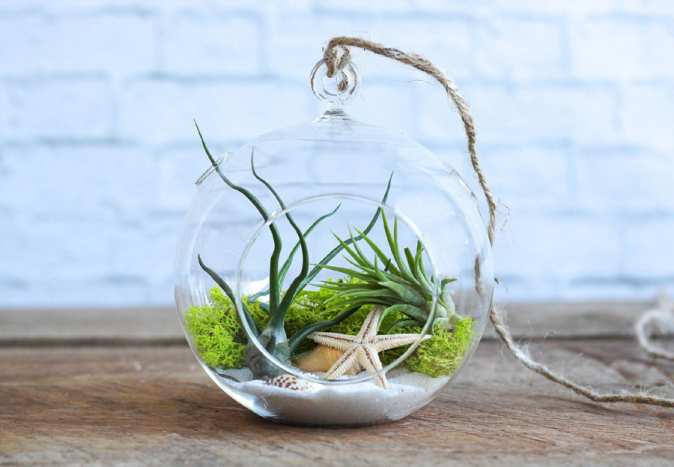 Image credit : Airplants.com
Terrariums bring nature inside, are great statement pieces, and happen to be incredibly fun to make. Terrariums are versatile ornaments, and they can pretty much mimic any terrain; you can even make them themed for the kids and include figurines from their favourite TV show or film.
14. Create a reading den.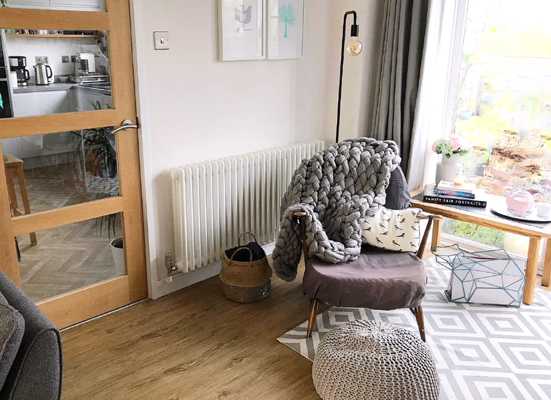 Image credit : Pinkscharming.com
If you're a bit of a bibliophile, then you should consider creating a peaceful reading nook: a corner of your room which is dedicated to reading alone. This can include comfy seating, cushions and a sumptuous soft rug. Simply heaven!
15. Purchase some bespoke custom made furniture.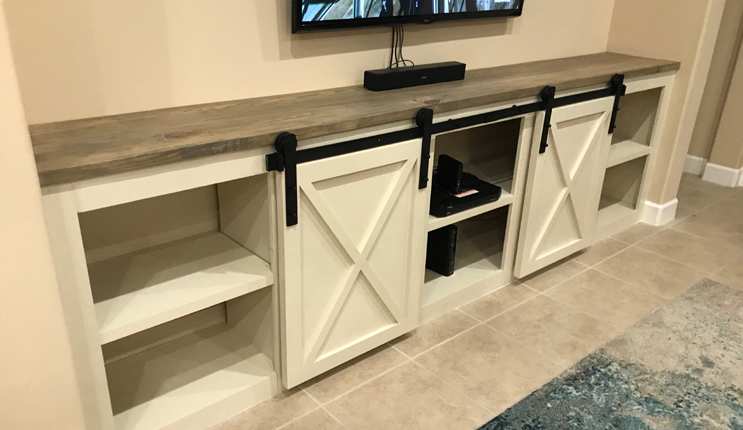 Image credit : FHfever.com
Having some custom-made furniture in your home can really help to make the house look more like you. Plus, you know your needs: do you like to take a break by reading? Order a desk with built in bookshelves. Do you have an unusually shaped area that you want to fit a custom furniture into? No problem, just have a carpenter over to take measurements, fulfil your design brief and help your room reach its full potential.
16. Use wall decals to personalise your walls.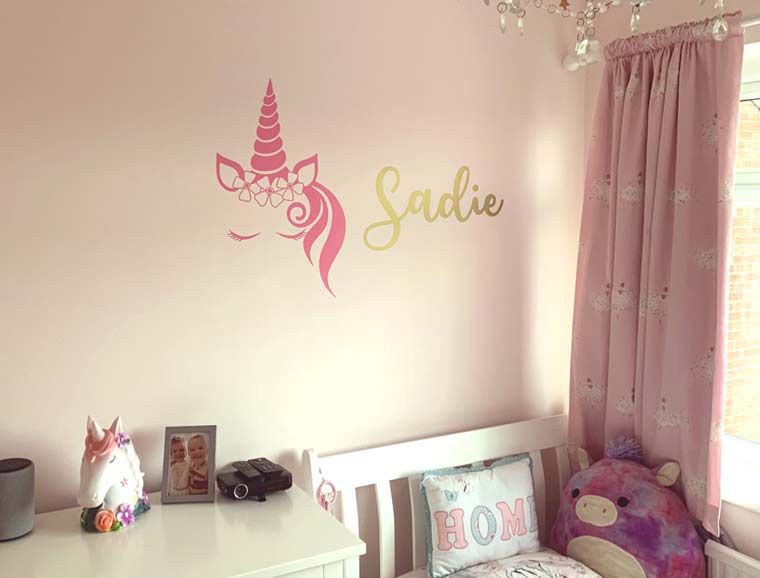 Image credit : Aspect Wall Art
Adding personalised wall stickers to your home décor is a very simple way to spruce up any room within your home. It can be extremely cost effective compared to other decorating methods, including painting or adding wallpaper, and is also completely mess free ! There really are endless designs to choose from and if you can't find exactly what you are looking for, most companies will design you your very own custom design.
17. Add colour to your kitchen.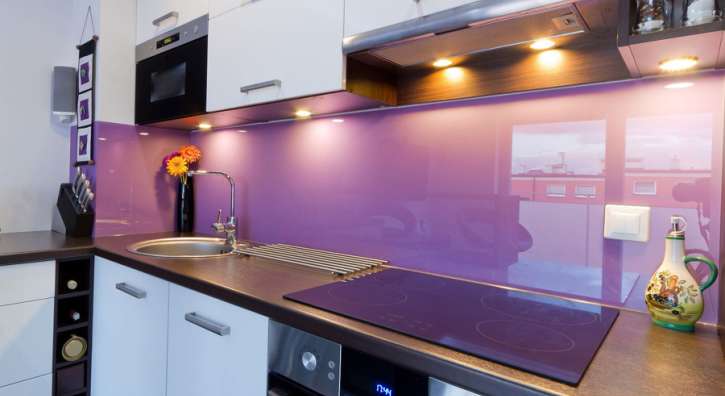 Image credit : Splashbackshop.co.uk
If you have a predominantly neutral, plain white kitchen or kitchen diner design, you might consider adding a pop of colour across the back splash area. This will brighten the overall feel of the room and prevent it from feeling stylistically monotonous. There are also many kitchen wall decor ideas for adding, not only colour, but personality and interest to your walls.
18. Install under cabinet lighting.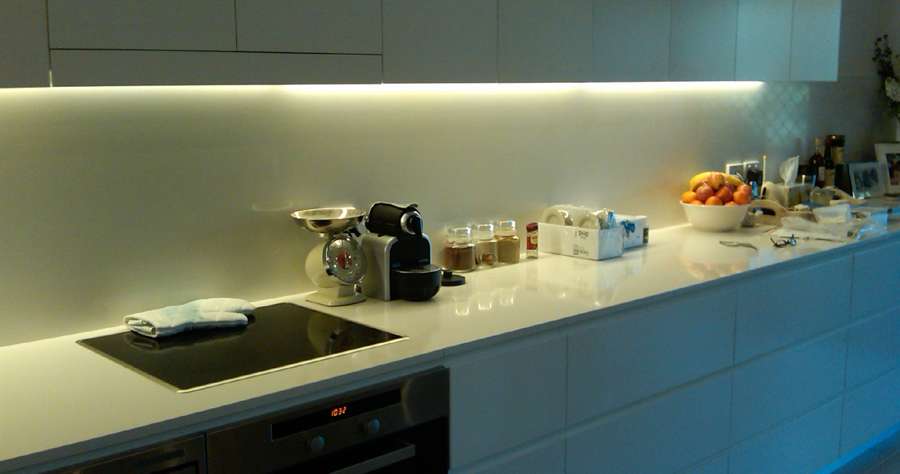 Image credit : sinhvienthienan.net
If you want to brighten your kitchen surfaces, and allow your kitchen to transform into a party-room at night, install some under-cabinet lighting. This is a pretty cheap and simple way to spruce up your kitchen, and it can be done with under £100. You can also use this lighting method around bedroom headboards and living room cabinets to either highlight your furniture or just give the area a subtle lighting effect.
19. Turn your books around.

Image credit : Today.com
This may be an odd one but if you feel like the colour of your books' spines messes up the mood of your room, simply turn those books around for a fresh, neutral look. On the other hand, you could also allow only certain colour-spine books to be displayed in certain spaces, colour coordinating with the rest of your furniture.
20. Don't ignore bare walls, fill empty wall space.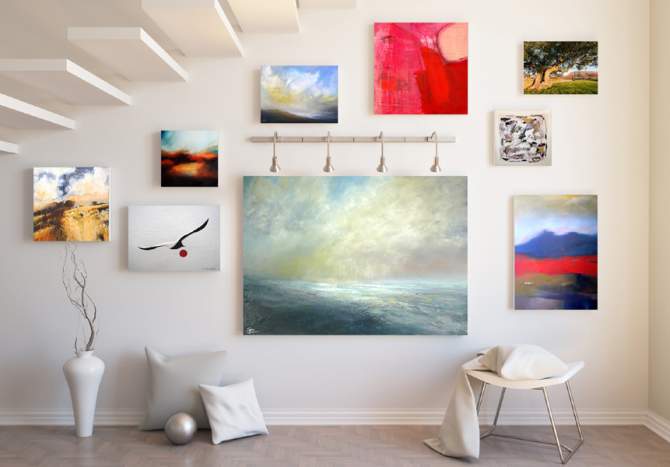 Image credit : Galleryoffthewall.com
Whilst it's easy to focus on the rest of your space, wall art is very important for the ambience of your room. What you do with your walls can make or break a room; make sure not to leave them bare. Hang framed photos, paintings and canvases to create a textured, 3D wall with lots to look at. (On the other hand, know when to stop, and don't overcrowd your walls to the point of being too cluttered)
21. Minimalist design interior.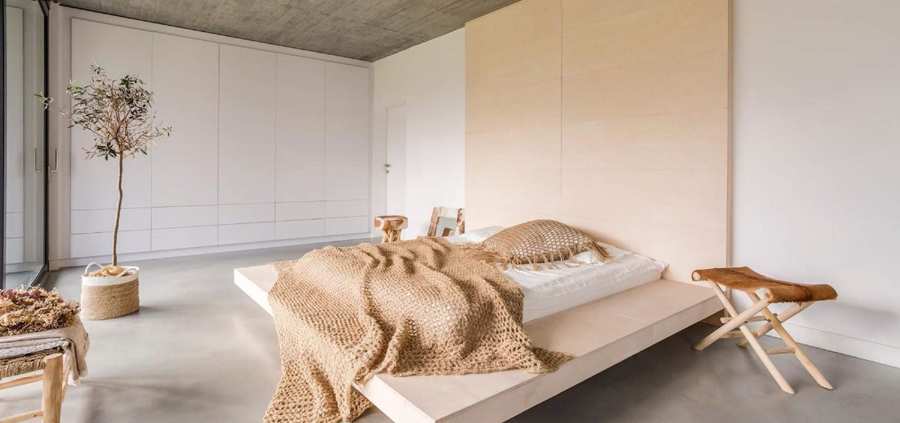 Image credit : Housemethod.com
While the recent rise of Marie Kondo has inspired many to embrace a more minimalistic way of living with her 'spark joy' method, minimalism applies to more than just the stuff in our cupboards or wardrobes. Reducing the amount of furniture you have in your rooms can make spaces appear, and feel, larger and airier. Moreover, in rooms which have lots of furniture, it's easy for the space to start to look messy, even when only a few items of litter are visible; minimalist rooms don't suffer from this problem.
22. Create a 'mini room' within a larger room.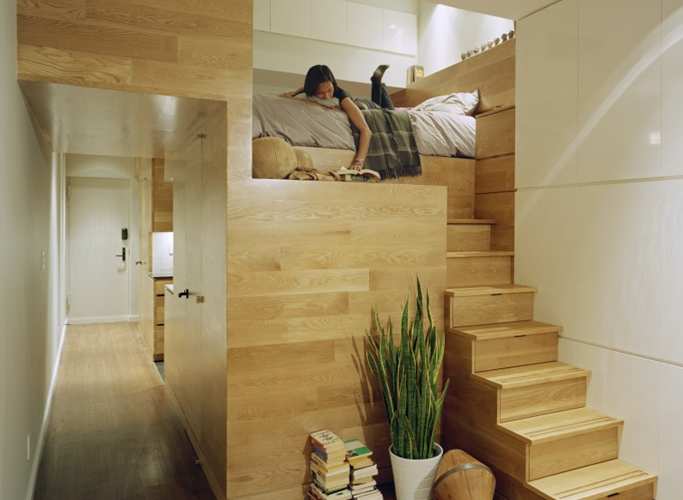 Image credit : Decoist.com
This effect can be firstly be created by putting down a large rug, and ensuring that all the furniture you want in your 'mini room' lies on top of that rug. Then, use something to divide the space from the rest of the room, such as a Shoji screen. Another way to achieve this is to either utilise wasted space and turn it into a snug or literally build a mini room within your room! Decoist have some great ways to create a mini-room within another room ideas to give you some inspiration.
23. Use wallpaper as art.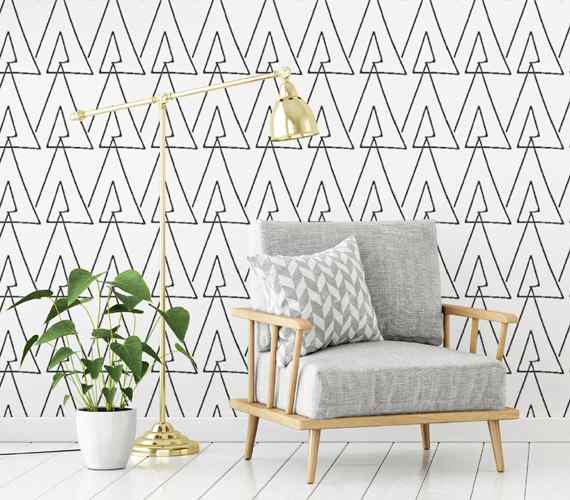 Image credit : Etsy
While wallpaper is an old-fashioned concept, it doesn't then mean that it has to look old-fashioned. Modern wallpaper can have geometric prints, turn your room into a giant comic strip, and even make your bedroom walls look like a giant window, overlooking a forest. The possibilities are truly endless.
24. Switch placement of ornaments.

Image credit : Made2style.com
Ever wondered how to freshen up your room without breaking the bank? Have you had a vase, or a fake bowl of fruit that's been on your coffee table forever? If so, why not switch your ornaments from room to room? If you really want to be efficient you can even put them on a rota to keep your spaces from becoming monotonous !
25. Hang some custom framed maps.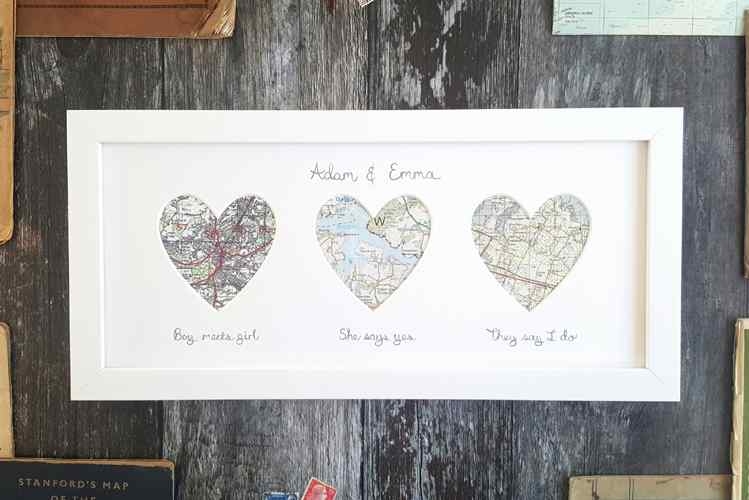 Image credit : Qalbi.co.uk
This is a truly unique and personalised way to spruce up your walls, aside from hanging photographs and paintings. Particularly hanging maps, which represent places that are important to you, can be a great way to add a personal touch to your walls and home. For example, if you live in a different city to where you grew up, you could frame and hang a map to remind you of your childhood home. You can even frame fictional maps from the stories that you love, it's all about being creative.
Well, that's your lot ! I hope you have found plenty of inspiration from our house décor interior design ideas and feel ready to take on some of these home décor ideas yourself ;0)