Often when purchasing a new wall art sticker it may not be enough to just apply it to an existing tired magnolia wall. ( although obviously you can ! ) Re-decorating the whole room though can sometimes seem like a daunting task, especially if it's not something that you have done before, or have much experience in.
So, to help you out, we have put together a painting walls for beginners guide to assist you along the way.....




General preparation before painting



Purchase decorating tools and paints needed for painting your room. These should include your chosen paint colour, paint brushes and rollers, a roller paint tray, sandpaper, sugar soap

or equivalent

, decorators caulk, filler, low tack decorators edging tape and brush cleaning fluid (if the paint you are using is not water based).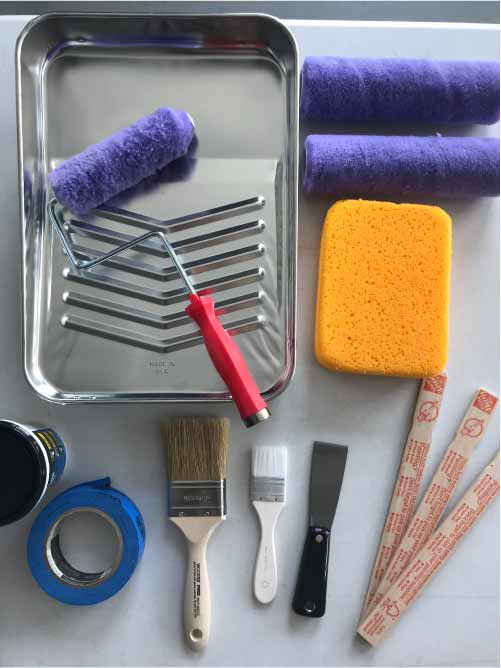 Wall preparation before painting
Clear the room of any artwork, furniture and other wall fittings that may hinder painting.

Remove any loose paint, nails and screws before filling the holes or indents that are left with wall filler. When the filler is completely dry (use the instructions on the product for directions) use sandpaper to fully sand and smooth.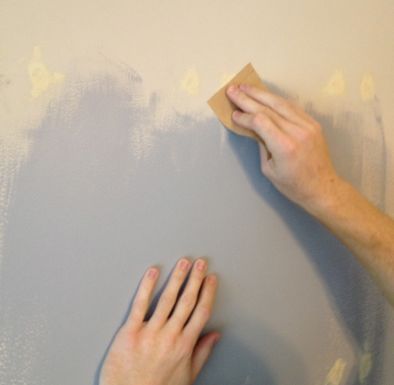 Clean down the walls, skirting and any other trim with sugar soap or an equivalent cleaning product. This is to remove any grease or dirt that could affect the quality of the paint finish. Don't forget to also clean the all of the windows, window sills and door frames, as any dirt or grease from these could also find its way into the paint.
Use decorators caulk along the edge of the skirting, door frames, coving and dado rail. This is to fill any gaps and neaten all the joints, leaving a nice crisp even edge to paint up to. A great tip is to use either a wet finger or cloth to smooth the caulk once it has been applied. Although this can be a bit messy, it will give you a smoother, neater finish.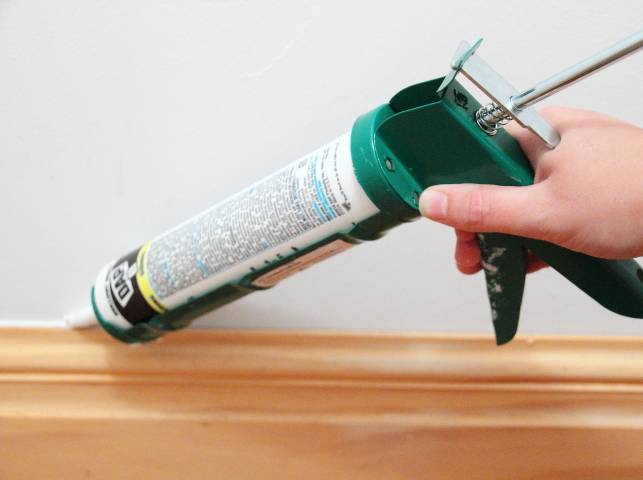 For a crisp, neat and professional looking painted edge, it is advised to use low tack decorators tape at the tops of the skirting boards, the edge of the coving, and any other trim that meets the wall that is being painted.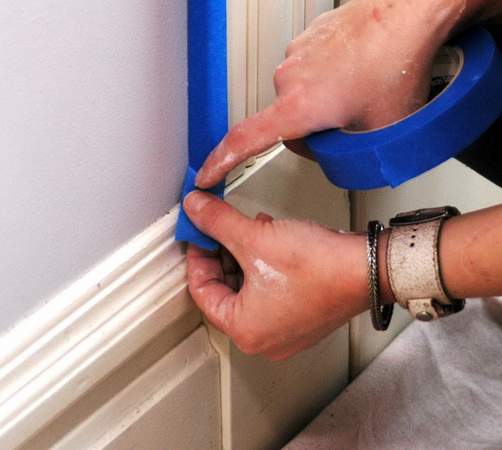 You're now ready to move on to the fun bit, the painting !

How to paint walls

Before using a paint roller to fill the larger expanses of wall, you first need to cut in with a paint brush. Cutting in is basically painting around all of the edges that meet any trim which cannot be painted up to with a roller. We suggest approximately a brush width worth of paint, or more where needed. Include all of the tight vertical wall corners and edges where you won't be able to get the roller to reach into.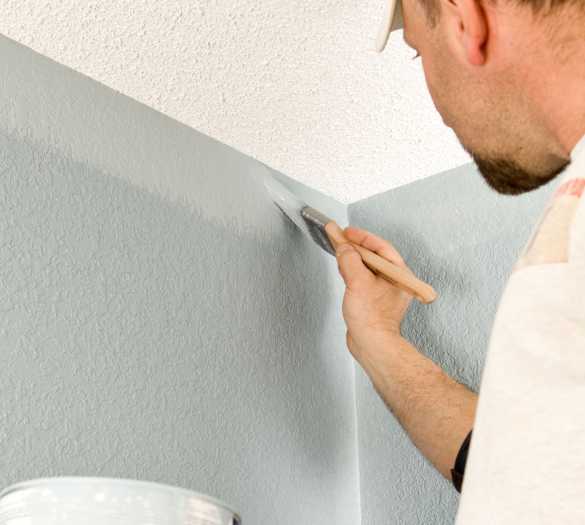 Once you have finished cutting in, wrap your paint brush in cling film so that you can use it for the second coat without the risk of it drying out.
Pour some of the paint into your roller tray (A good tip to save on having to wash the tray out once you have finished, is to use cling film or foil to line it before adding the paint). Load up the roller with the paint in the tray and remove any excess using the trays ridges. When painting your walls with the roller work in manageable sections, overlapping some of the cutting in until the whole first coat is complete.
Place both the roller and roller tray inside a carrier or bin bag and tie the top, this will stop it drying out in readiness for the next coat.
Repeat the first step using the paint brush that you saved from earlier.
Repeat the rollering process across the whole room, making sure to leave a smooth finish, without any runs or splodges as you go.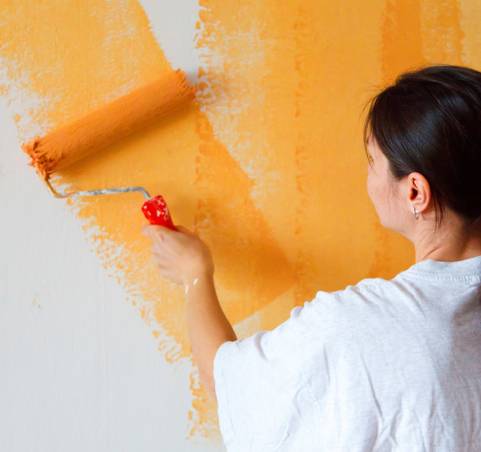 Remove the decorators tape as soon as the paint finish is dry to the touch.
Clean your brush, roller and roller tray with either soapy water, if the paint is water based, or a suitable cleaning fluid if it is oil based.
That's it, your all done. Oh....and don't forget to paint the radiators whilst your at it !

For even more painting tips and helpful information check out this great blog at Making it Lovely or check out these cool painting ideas from Homedit.

Once your room is fully decorated, make sure to leave a couple of weeks before fitting any of our wall art stickers. This will allow the paint to fully dry out and not cause any unnecessary application issues.
Now may be a good time to check out how to apply our Aspect Wall Art stickers, to see how easy it is !