If you have old furniture to sell or get rid of, or home decor items that you have collected over the years that you no longer need or want, it's not always clear what should be done with them.
Are there ways to donate or repurpose your unused items? What approaches will give you the most value for money and convenience?
This blog post explores all available options, so you can create a clear workflow process when it comes to disposing of unwanted furniture and decorations.
Learn how you can potentially earn cash back on products, as well as find opportunities to extend the life span of your existing pieces, while helping others through responsible donation methods.
Consider Renting a Self-Storage Unit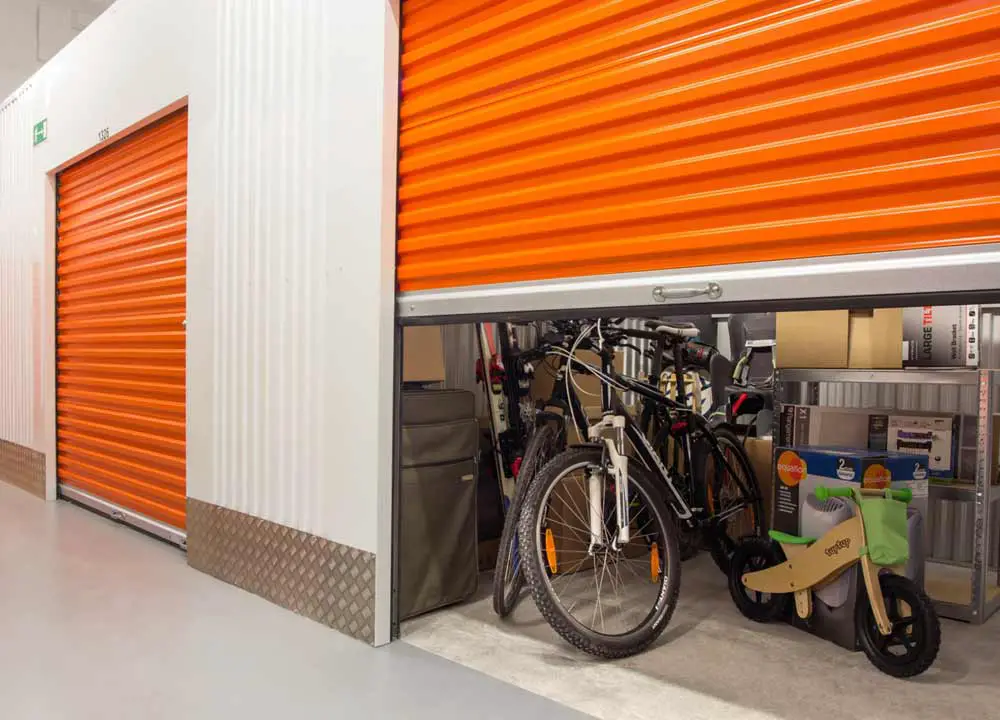 Image credit: antsremovals.co.uk
Renting a self-storage unit can be a good practical solution for those in need of extra space for their personal belongings that don't want to totally get rid of sentimental or valuable items.
Whether you opt for Squab Secure Storage or another local self-storage provider, it is important to consider the size of the unit, level of security, and accessibility of the storage company.
Comprehensive research on potential storage units can help you find the perfect fit for your particular needs. When looking for a storage unit, you need to determine how much space you require for your items. You also need to consider the quality of security provided by the storage provider, such as surveillance cameras and access controls.
Additionally as mentioned, accessibility is an important factor to consider, especially if you need to have access to your items on a regular basis.
By taking all these factors into account and choosing the right storage company, renting a unit can be both a convenient and practical way to solve your storage needs.
Sell Old Furniture Through a Second-Hand Shop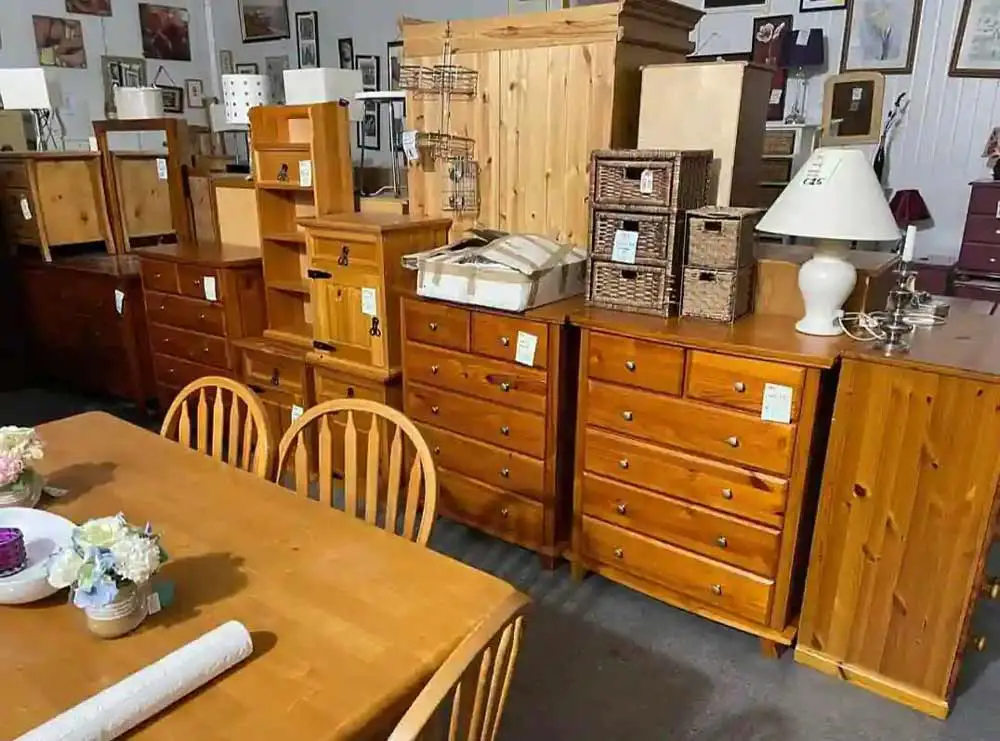 Image credit: justdial.com
When it comes to selling unwanted items, a second-hand retailer can be a helpful and profitable solution, instead of simply discarding your items or holding a garage sale.
These shops specialise in selling second-hand goods on your behalf, taking a portion of the profits as their commission. This can be a win-win situation for both the seller and the shop, as the shop benefits by having a variety of unique items to sell, while the seller can make money off their unwanted items without very much effort.
Be sure to check the store's policies and procedures to ensure your items meet their standards and requirements. With a little bit of work and preparation, you should have no problems selling your unwanted items and making some extra cash.
List Unwanted Items via Online Marketplaces
Image credit: miva.com
If you've got some unwanted items lying around your house, why not try selling them on an online marketplace? Not only can you declutter your space, but you can also earn some extra cash in the process.
However, there are best practices for doing this when it comes to creating your listing. You don't want to just throw some photos and a short description together, cross your fingers and hope for the best. To maximize your chances of making a sale, take the time to craft a comprehensive and informative listing.
Include plenty of clear, high-quality photos that showcase the item from all angles, and provide a detailed description that highlights any features or flaws.
Be honest and transparent about the condition of the item, and provide measurements and other relevant details to help potential buyers make an informed decision. With a little extra effort, you will turn your unused items into a valuable asset.
Donate Unwanted items to Charity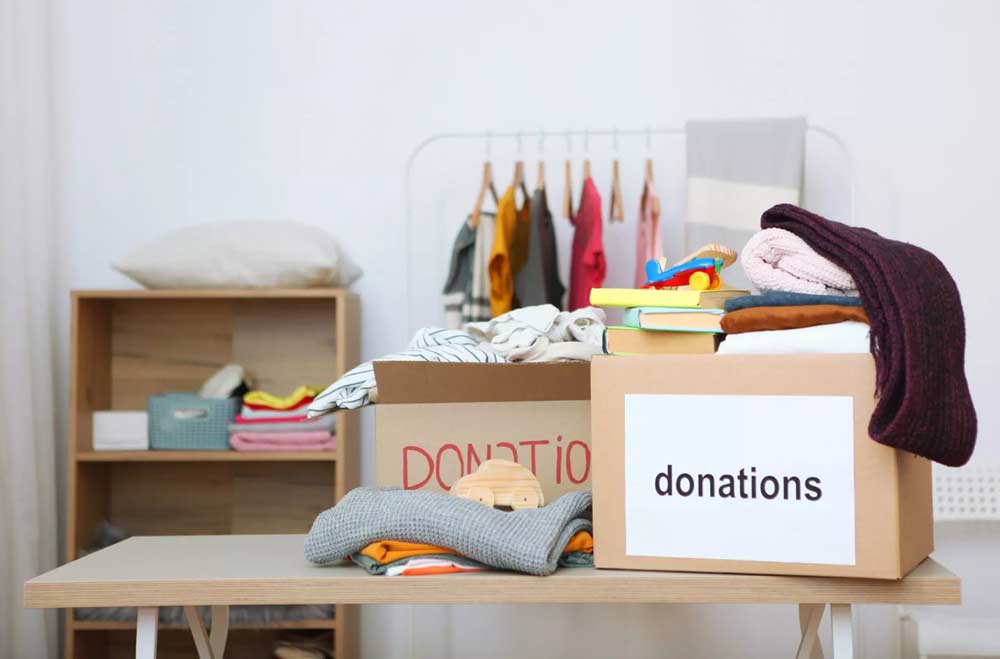 Image credit: spartamovers.com
If you have items at home that you no longer use or need, consider donating them to a charity organisation, thrift store, or non-profit group. These organisations help to give a better life to those in need by providing them with access to essential items that they wouldn't be able to afford otherwise.
By donating your unused items to charities and similar organisations, you are not only helping those in need, but you are also helping the environment by reducing waste. When items aren't being used, they often end up in landfills, which contributes significantly to environmental pollution.
Take some time to go through your belongings and consider what you could donate. It's a simple act of kindness that could make a significant difference to someone's life.
Be Creative with DIY Decor Projects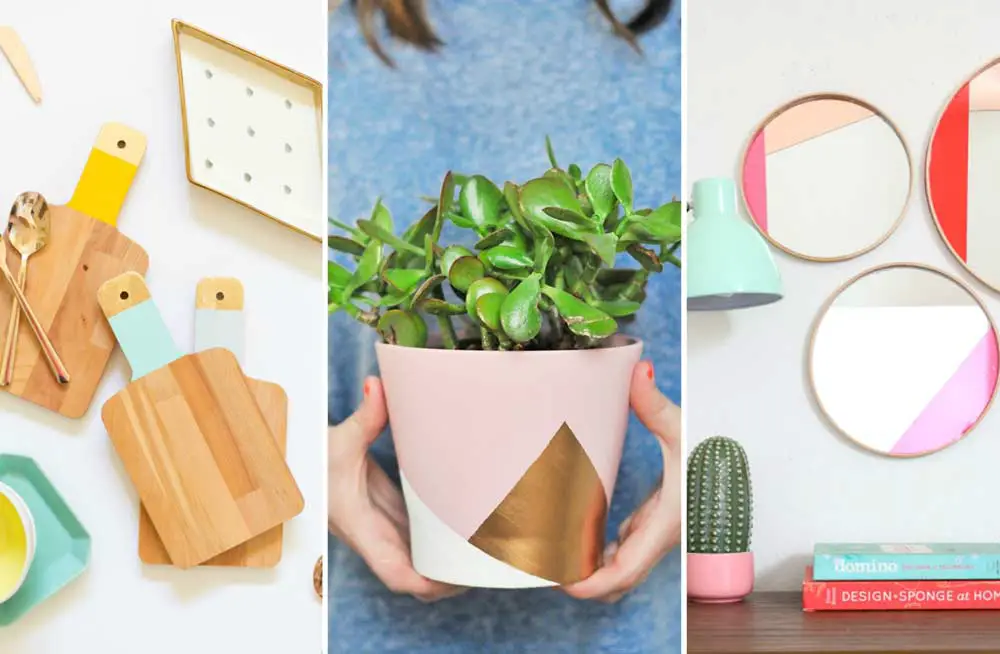 Image credit: makeandtakes.com
If you're looking to get rid of some decorations, but need to spruce up your home at the same time, why not consider using unwanted decor pieces for DIY projects.
There are so many ways to repurpose items that you already have lying around, such as old picture frames, mason jars, and even wooden pallets. With a little creativity and some basic tools, you can transform these pieces into something beautiful and functional.
For example, use an old picture frame and some chicken wire to create a stylish jewellery holder or maybe use a wooden pallet to make a rustic-looking coffee table.
Whatever DIY project you choose, don't be afraid to experiment with different materials and techniques. After all, you were going to get rid of them anyway !
Give Stuff Away on Local Buy/Sell Groups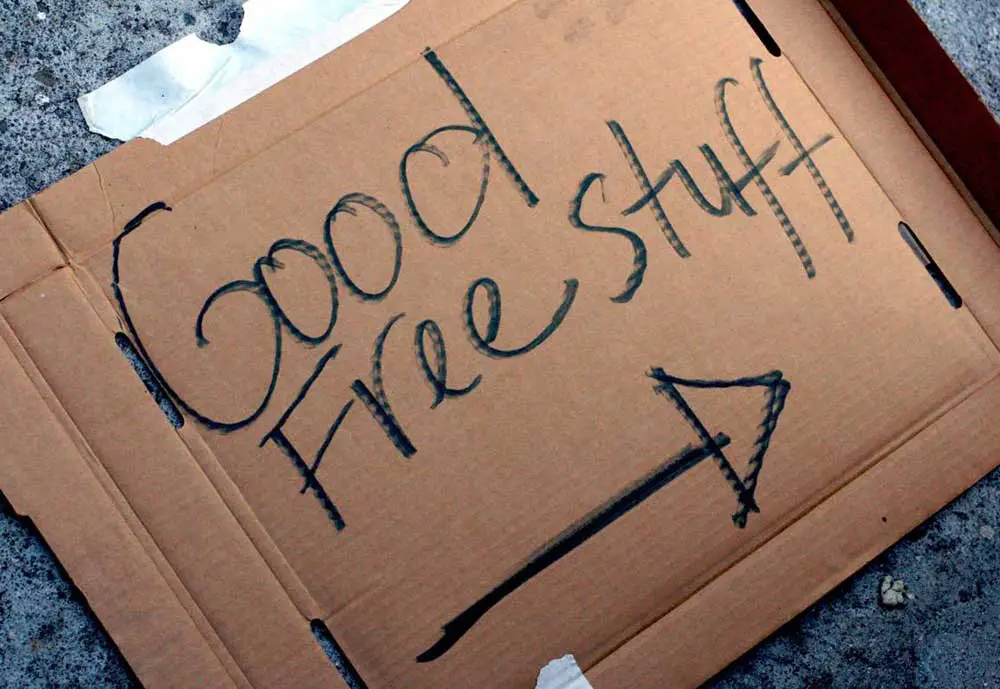 Image credit: itsm.tools
Are you decluttering your home but not wanting to throw away perfectly good furniture and decor? Well, one solution is to give them away on local online buy/sell groups.
Not only do you get to clear out some space, but you can also help someone else who may be in need of the items you have. Before giving anything away, though, it's important to make sure that they're in good condition and that you're giving away items that you no longer have a use for.
Take clear photos of the items and include details such as dimensions and any important information about the item's condition. Finally, set fair and reasonable prices or offer them for free - you'll be surprised at how many people will be interested in what you have to offer.
Repurpose and Restore Old Furniture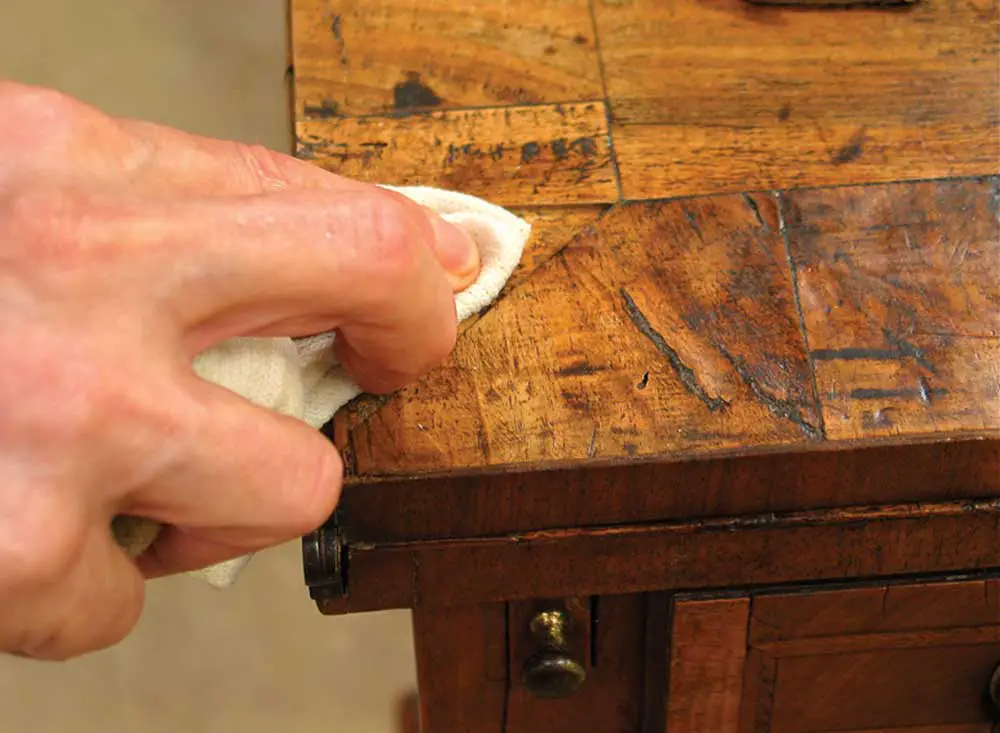 Image credit: popularwoodworking.com
Furniture is an important part of every home. However, over time, it can lose its appeal and begin to look outdated and worn. One way to breathe new life into old furniture is by repurposing it.
Repurposing involves taking furniture that has served its original purpose and transforming it into something new and unique that better suits your current needs.
For instance, you could take an old dresser and turn it into a buffet table, or transform a wooden ladder into a stylish bookshelf or towel stand. The possibilities are truly endless, and all it takes is a bit of creativity and imagination.
Not only is repurposing furniture a fun and rewarding craft project, but it's also sustainable and cost-effective. Why buy new furniture when you can create something custom-made and one-of-a-kind for your home?
Send Unwanted Items to People in Need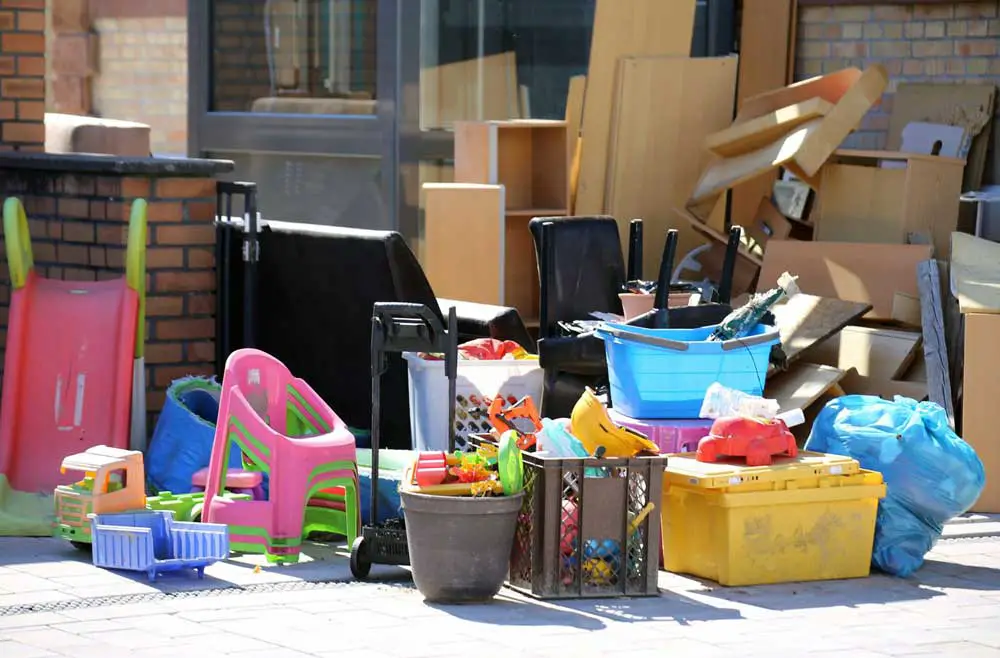 Image credit: ny.curbed.com
In times of need, we often turn to our loved ones and others for help and support. If you have unwanted items lying around the house, consider sending them to friends, family members, or others in need who may be in dire need of a boost.
From clothes to household goods, you never know what items may be just what someone needs to help get them through a tough time. Make sure to check with them first to see if they would like to receive any items and if they have any specific needs.
Packaging and shipping the items can also be a great way to show your love and support from afar. Remember, even small gestures can make a big impact and show someone that they are not alone during difficult times.
Host a Garage Sale For Quick Cash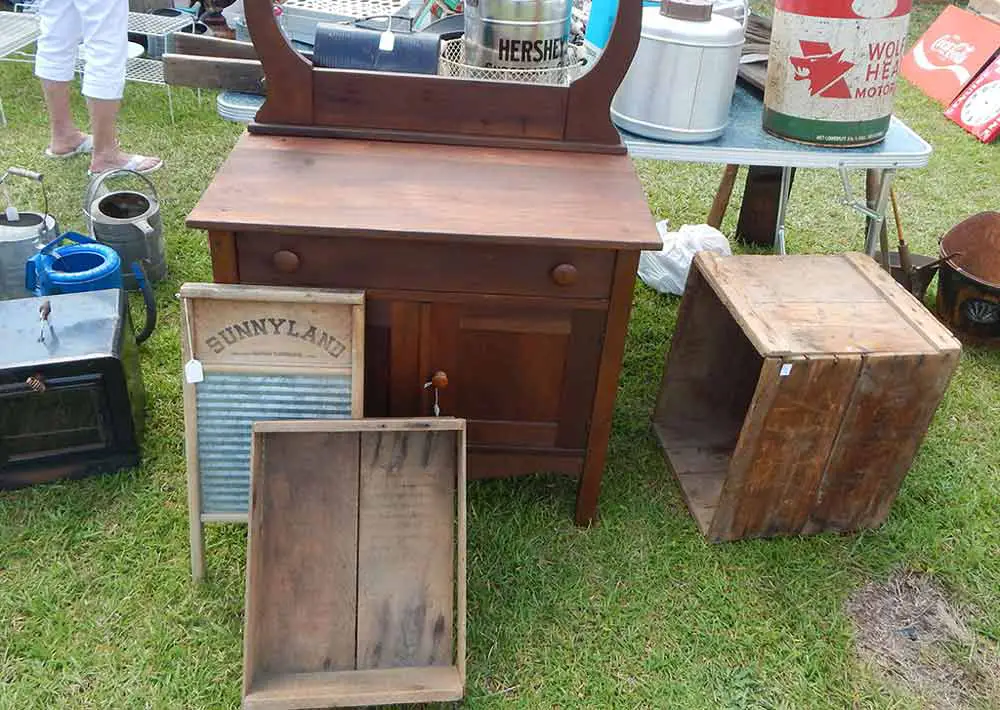 Image credit: johnstoncountync.org
Car boot and garage sales are a comprehensive process that involve inventorying your items and pricing them accordingly.
Start by doing a thorough decluttering of your home and categorising what you want to sell. Once you have a good idea of the items you are looking to put in the sale, research pricing for similar items online or in local stores to get a better ideas of their true value.
Advertise your garage sale by placing signs around your neighbourhood and listing it on online marketplaces. Finally, set up shop on the day of the sale and be prepared to negotiate prices with potential buyers.
Hosting a car boot or garage sale can provide a great way to make some extra money and declutter your home at the same time.
Post Items on Social Media Platforms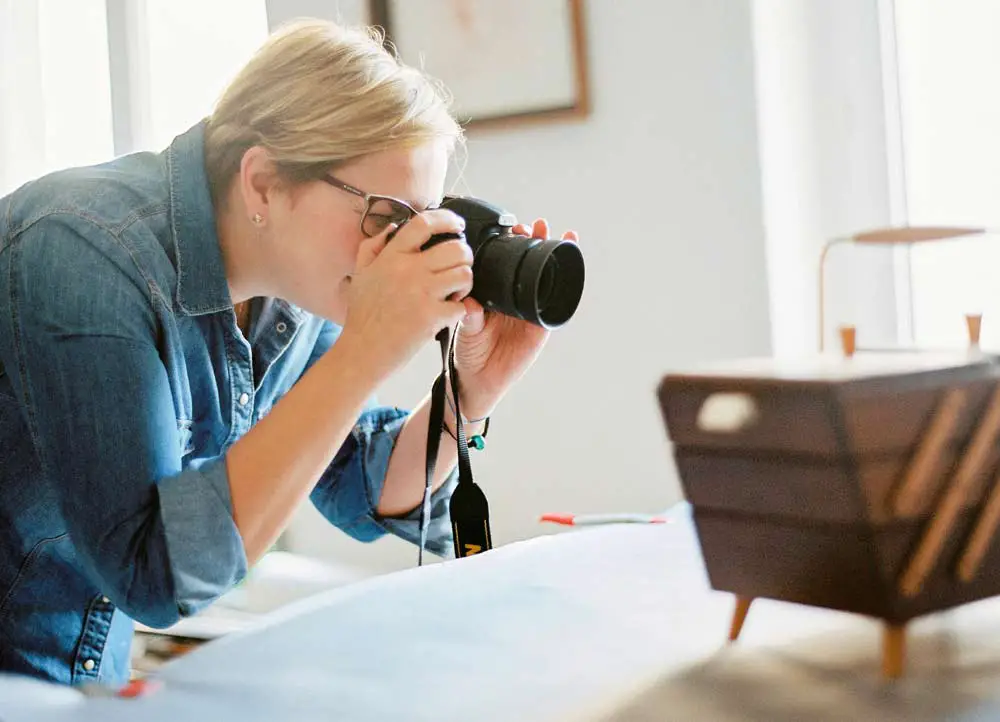 Image credit: etsy.com
Posting items on social media platforms is another great way to get rid of things you no longer need, whether you are looking to sell or donate. It offers a convenient way to connect with potential buyers or organisations that could benefit from your unwanted items.
Sharing a photo of your items, along with a brief description and asking price, is a simple but effective way to sell. If you're looking to donate, simply sharing a post with potential organisations or charities can help get the word out.
When posting, it's important to be clear and detailed, including any flaws or condition issues with your item. Additionally, be sure to research the platform's guidelines and best practices to ensure a successful post that reaches the right audience.
Dispose of Old Furniture and Decor Items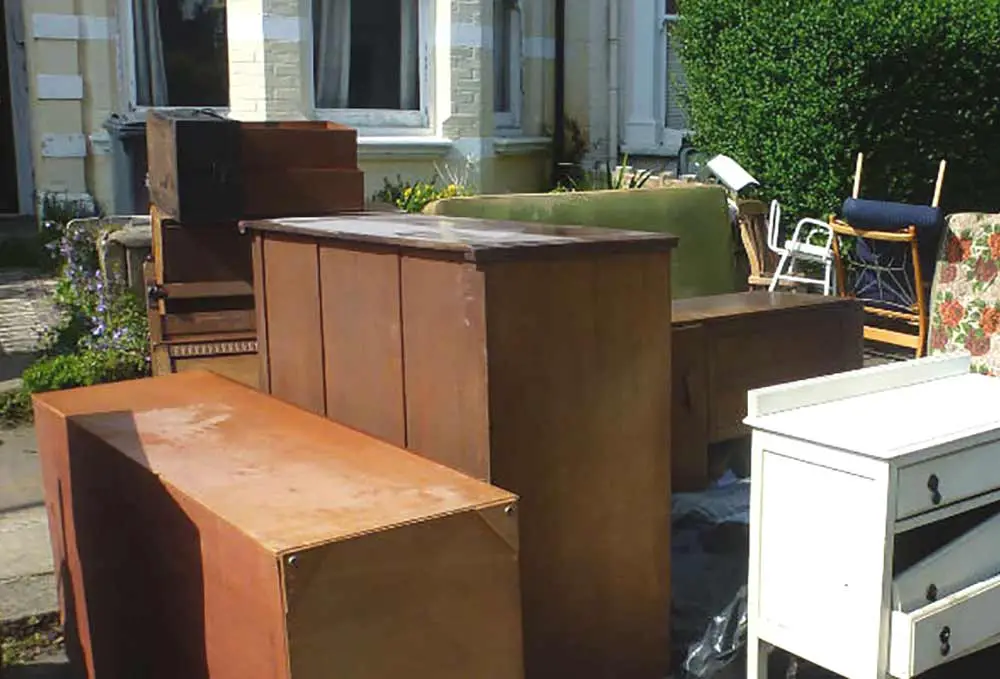 Image credit: chuckit.co.uk
A final solution for disposing of your old furniture and decor is to simply hire a skip or take them to your local tip.
Although there is no payoff to doing this, it will at least clear valuable space where these items are being stored and get them out of your way quickly and relatively hassle free.
Summary
UK housing has its own unique challenges, but one of the common issues that many homeowners run into is furniture and decor clutter.
Spare bedrooms and hallways can quickly become filled with unused furniture pieces, unloved decor, and other items that are no longer in use.
By using one or numerous methods of selling or donating that I have listed, you are sure to have no problem decluttering your possessions and creating the extra space in your home that is so essential.
As an additional final tip, bulk collections could be sold directly to antique stores at discounted prices compared to an individual sale on an online marketplace; or individuals can offer their items on rental websites – all of these solutions help preserve sentimental value without sacrificing floor space.