---
There is nothing easier to maintain and uber-cool as a living room with an industrial interior design. It is no wonder that the high-low allure of industrial home styled rooms have taken the interior design sector by storm. A formal, old warehouse can sound good in theory and give you a a vast amount of room; however, no one wants a space that has an unfriendly cold visual. The good news is that you can easily add an industrial room design into your own home, making it feel warm and cosy.
What is Industrial Design?

Industrial interior design is a unique combination of ultra-modern aerodynamics and an old world charisma. This style takes its creativeness from the lofty look of warehouses, factories as well as other industrial structures. On many occasions, industrial styled fixtures are heavyweight and often obtained from a reclaimed buildings yard. The best part about coming up with industrial interior design ideas is that you will have the chance to modify the look using décor and furniture that are entirely distinct to your home. Comfort should be king when you are planning an industrial style living room, consider using furnishings that have a simple design and natural textures to tie the whole theme together.
How to Create an Industrial Interior Look
---
---

Re-purpose and recycle.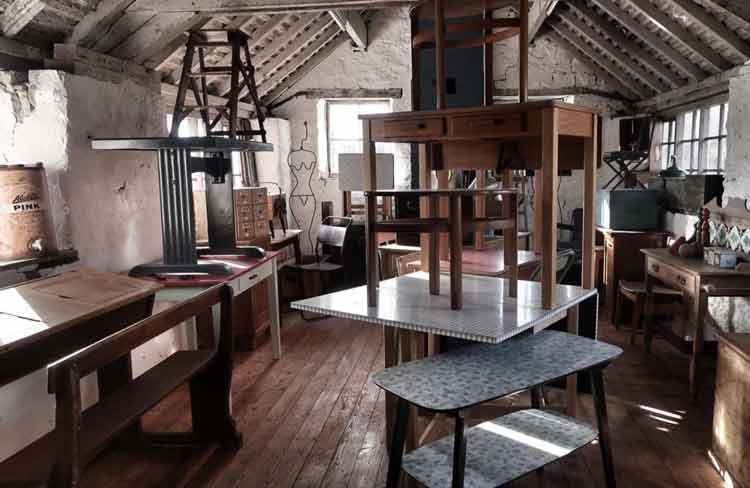 Image credit: www.magpies-vintage.co.uk

The most significant part of industrial interiors is re-purposing and recycling old furniture and decorative items made from wood and metal. An imaginative industrial theme can allow those old factory pieces that were ultimately ready for the tip, to have a new lease of life. For a more creative style, try to go for vintage items or those inspired by gears, old-fashioned appliances, or gadgets, creating the perfect steampunk industrial style design. Many times, a repurposed piece serves as a model for new creations. For instance, you can re-assemble a piece of factory machinery to create a truly unique repurposed piece.
---
---

Use a neutral colour pallet
Image credit: Better Homes and Gardens

In most industrial style interior designs, the bold shades are saved for small parts, while the heaviness of the spaces radiates neutral colours. This style mainly depends on the combination of neutral tones to create a clean and simple symphonic look.
---
---

Blend material and texture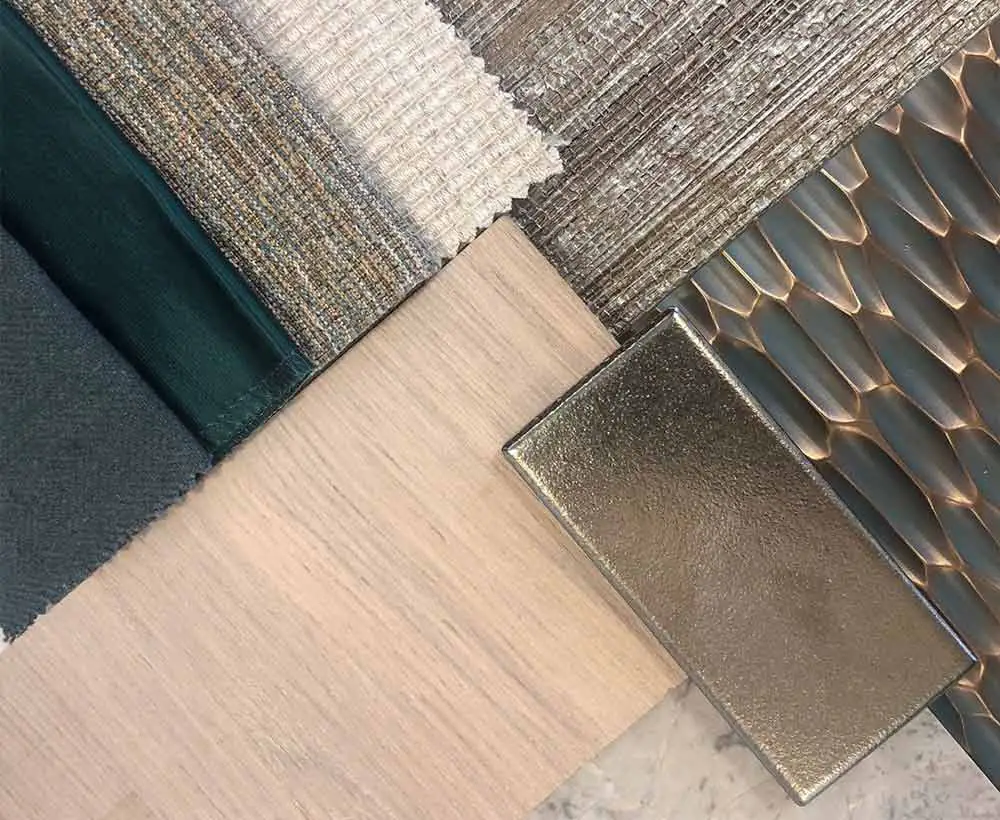 Image credit: Twitter

You might think that an industrial styled room only uses stone, concrete, and steel, but that is not the case. You don't have to go heavy on metals. The decorative theme should be a variety of raw and distressed items. Regardless of the elements that you choose to combine, make sure that you stick to a limited colour palette to achieve a 'not too busy' and subtle blended look.
---
---

Use expressive artwork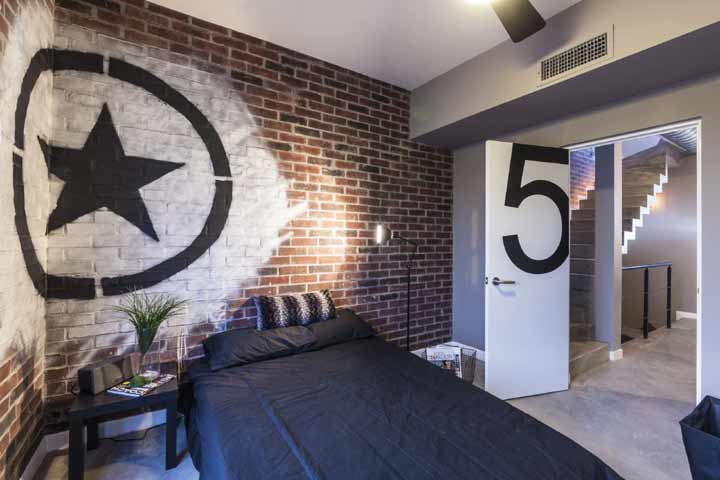 Image credit: The Rug Seller

Another excellent way to bring your industrial style interior to life is by using artwork to express your creative aptitude. Gallant graphics, murals as well as painting bold symbols in the exposed brick walls, are excellent ways to include an instant accent into your industrial look. The design elements of a room can combine different colours and textures, complement each other amicably, and create a distinct interior. Try going for a loft-style ambience and use any wall décor you feel fits, from large striking canvases to one off wall art pieces. Decorate the walls of the industrial interior using wallpapers of different textures and colours, to add contrast and interest.
---
---

Polished flooring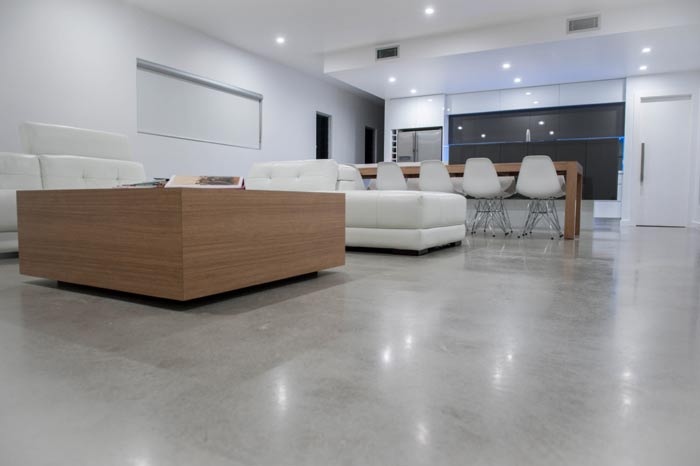 Image credit: Big Apple Renovations

This is the best choice of flooring for open plan family rooms, if you want to highlight your overall design. Although solid, chunky wooden floors are an industrial interior design essential, polished concrete is an ultra-modern and affordable industrial feel living room alternative.
---
---

Add colour with plants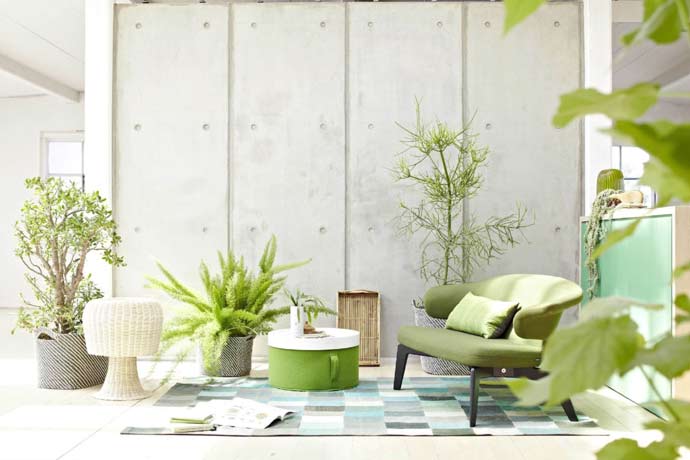 Image credit: nonagon.style

Industrial décor is always associated with the absence of colour, which can start to feel unyielding in a large open space. Use plants to instil colour into your industrial look and strategically place them so as not to over do it. Plants will bring natural greenery and a sense of life back into your design, but won't overtake the space with too much colour or clutter.
---
---
Play with pattern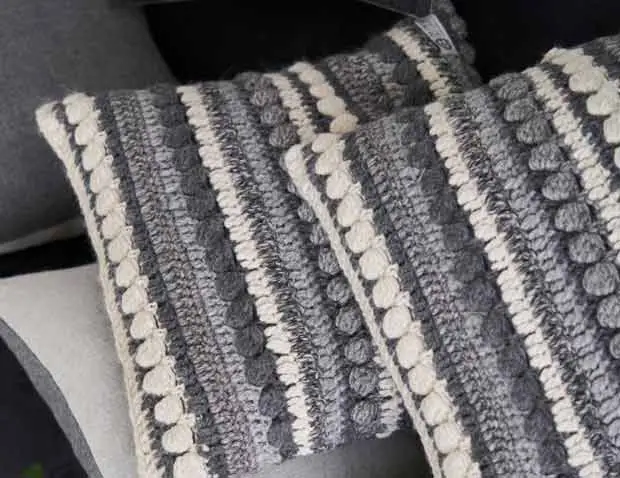 Image credit: socosy.co.uk

Industrial home décor design is all about a simple minimalist style; this means generally sticking with neutral colours and blends. However, this doesn't mean that you have to stay away from patterns altogether. Don't be afraid to add a touch of liveliness by utilising patterned accents, such as pillows and rugs. Remember to ensure that your patterns are in a soft, neutral colour palette, and achieve an elegant industrial enclave.
---
---

Mix and match old elements with modern details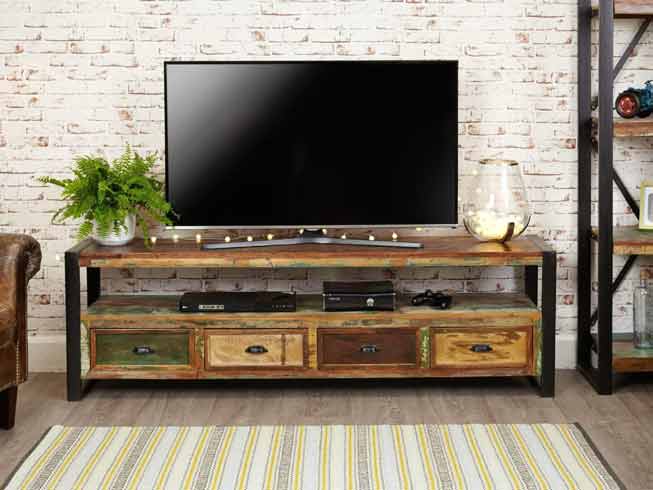 Image credit: www.unniandevans.com

Another benefit of having an industrial style home is the ability to mix and match modern designs with older, inspired decorative industrial living room furniture. For example, take your modern TV set and display it on an open shelf made of fashioned wood and iron. Alternatively, make use of one of many reclaimed chunky wood units available and do your bit for recycling.
---
---

Add some DIY elements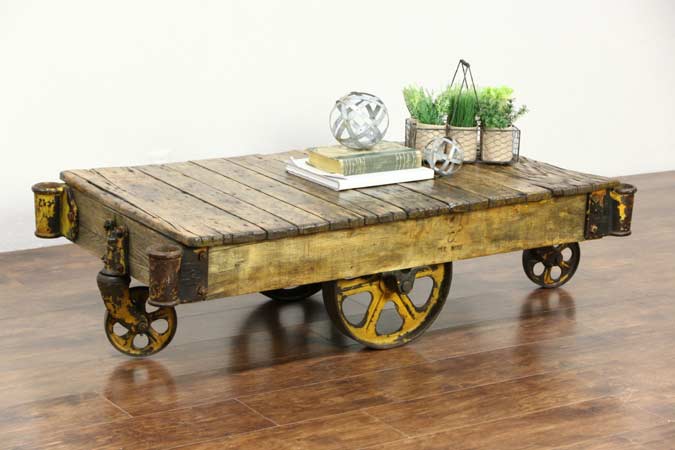 Image credit: Pinterest

Add DIY elements into your industrial design and create a totally unique impression. Use some DIY features to gradually change the look of your space using any crafting skills you may have. You can go for DIY metal letters, a galvanised bucket sink, galvanised metal bar stools or a faux worn industrial coffee table.
---
---
Bottom Line

Industrial décor has numerous features which tie in with the industrial style; however, there is still a lot of liberty to create your very own and unique interior design ideas. Use specific decorative items that fit your lifestyle and personal preferences. Look for materials that you can recycle and ultimately save money on, if you are renovating your space on a tight budget.


Credit for blog image: home-designing.com