---
When it comes to DIY home interior design and how to choose art for your home, there's often one aspect that is overlooked: the walls. It might receive a splash of paint at various points through its lifetime, but the main focus is typically aimed at room furnishings.
However, relegating the design of your walls to the side-lines is something to avoid. If you pick the right wall art, it can add instant aesthetic appeal to your home. While you might think we're biased in saying this, we'll even go as far to say that wall art can be the most essential element of interior design.
---
---

The importance of wall art
After such a bold statement in the previous paragraph, you're probably dying to know why we believe wall art is important. Well here's a quick breakdown detailing some of the main points about its importance.
It delivers a focal point
Every room is crying out for a focal point. This aspect is the ideal way to draw people into the space, an eye-catching slice that gives the viewer a taste of what to expect. With that said, the right wall art can certainly do the job. Take your living room decor, for example. If you placed a piece of impressive artwork above the mantelpiece, this instantly gives the room the focal point it deserves. It's better than it being the TV, right?
However, you have to be careful when selecting your wall art. The size is particularly important when it comes to devising a focal point. For instance, if the art is too small, it will struggle to make an impression amongst the surrounding furniture. On the other hand, a piece that's too large will dominate the room and be too much of a distraction. This is why you need to get the balance right.
---
---

It provides colour and vibrancy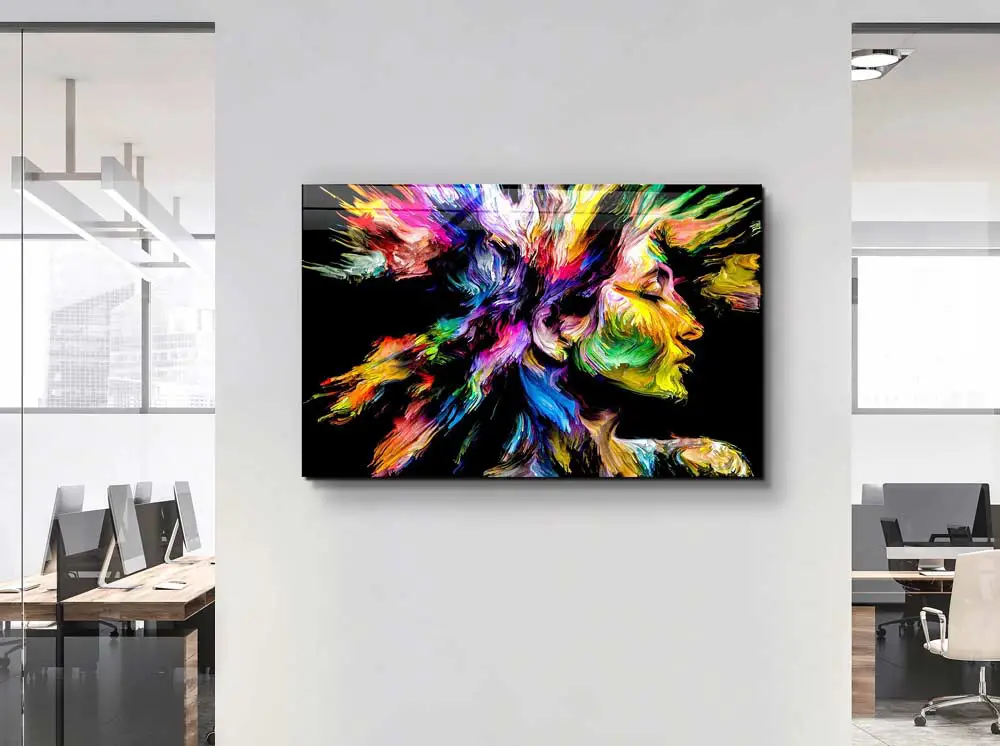 Image credit: artdesigna.co.uk
If your space is looking a little too neutral and, well, boring, wall art is a great way to spice things up. Whether you decide to tackle an entire wall's colour scheme or just use small pieces as accents, art can give a room an instant lift with added vibrancy and depth.
One tip is to actually use the wall art as the basis for the rest of the room's colour scheme. Pick out two or three different shades from the art, use one to paint the walls, and the other colours for furnishings to decorate the space.
---
---

It completes the room
Have you ever finished decorating a room and felt it was just missing something ? This feeling is not an uncommon one – it happens to plenty of people.
What you might have been missing all along was a statement piece of art. The right art can be that finishing touch, the element that brings everything together and makes the space feel complete. Rather than simply being a room that appears functional, it now has that sought-after quality you see gracing interior design magazines.
Related reading...
Easy Ways to Blend Wall Art into Your Home
---
---
Wall art ideas for inspiration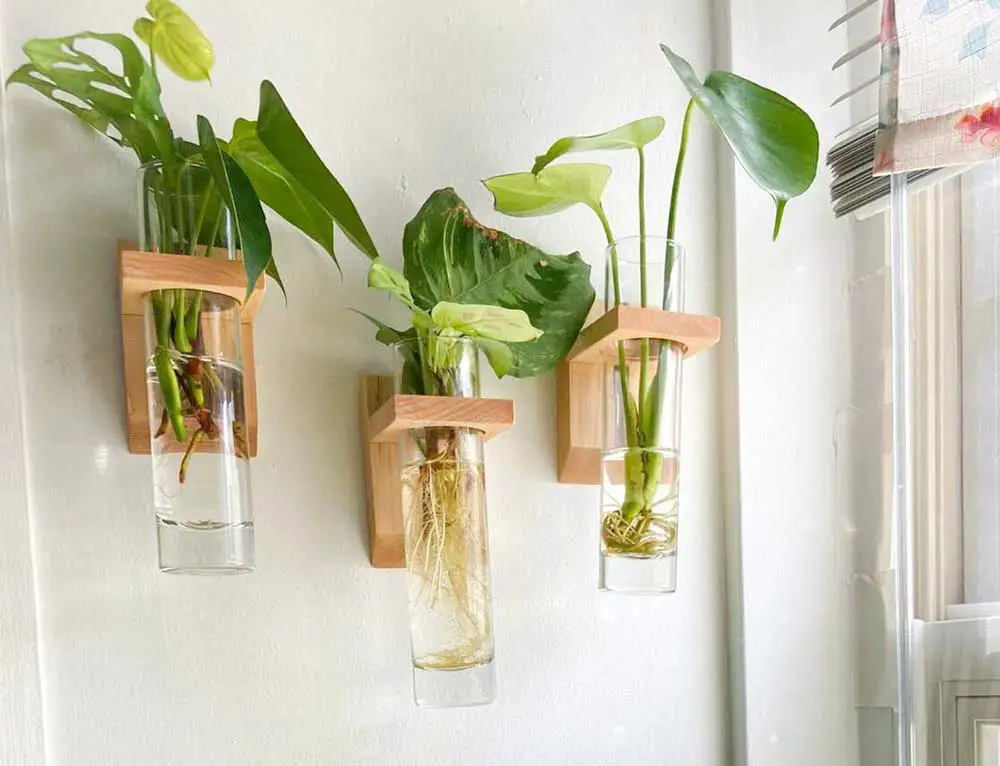 Image credit: modernbotanical.shop
Now you know why wall art is essential, you're now faced with the decision of selecting the right piece for your design intentions. The good news: there are many different options available for wall art and the use of, one such being family wall decor ideas.
All you have to do is a quick Google search, and you'll be swamped with great ideas for canvas wall art pieces, wall hangings, sculptures and more.
To avoid writing a book-sized article, here's a small selection of ideas to consider:
Large-scale canvas: One of the easiest ways to add wall art is with a canvas design. Whether you purchase a print of your favourite landscape or paint your own picture, a large canvas can create a striking impression.
Potted wall plants: Rather than traditionally keeping plants, you can go the unorthodox route and hang them off the walls. Buy a few wall-specific pots, add your plants of choice, and line them up in an appealing pattern. This adds a splash of greenery and texture.
Hang your hats: Art can be functional. With some well-placed hooks, you could create an appealing hat design. The principle can also work for other items like kitchen pans and musical instruments.
Paint artwork on a wall: Tackling an entire wall by painting artwork on it can be a daunting task, but it can create a significant impact. Note: not advised the artistically challenged.
Faux brick wallpaper: If you pick a high-quality brick wallpaper and use it on one wall, it can deliver a striking contrast to the rest of the room's design.
For even more ideas and inspiration, check out our article on wall decorating ideas for your new home.
---
---
Why wall stickers make perfect sense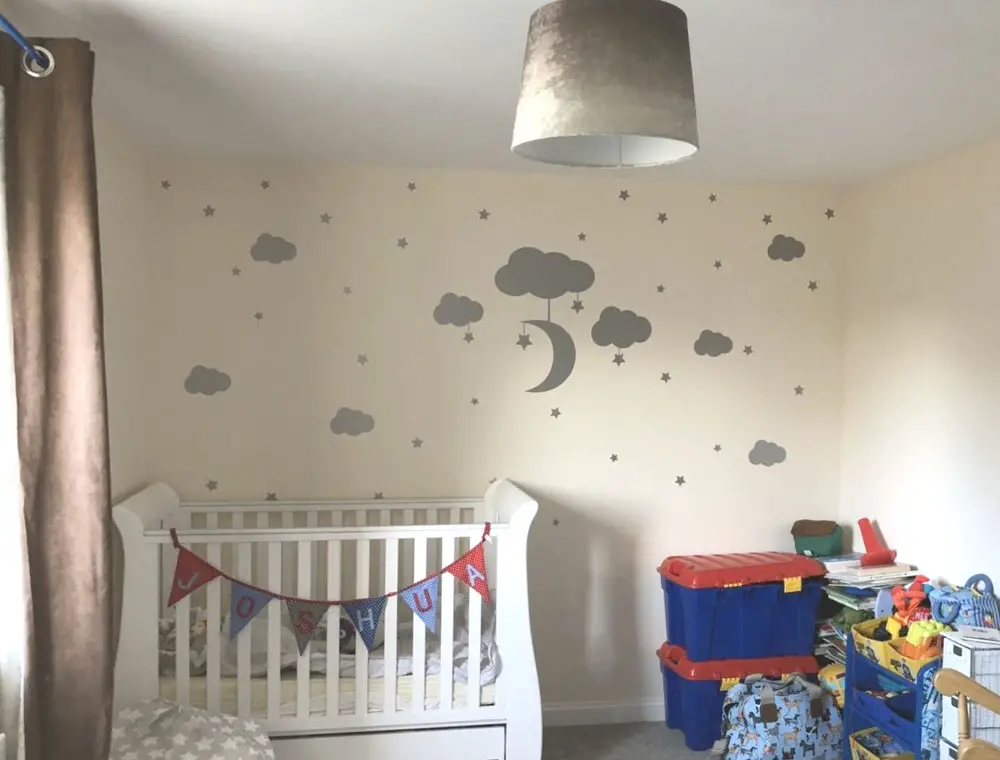 Image credit: aspectwallart.com
You've read about some of the other options. Now it's time to focus on the best one.
Okay, our business is all about wall transfers – is it really a surprise we'd take the article in this direction? However, we firmly believe that wall stickers are the ideal choice for several different reasons. If you're not quite a believer just yet, take into account the following points.
You may also be interested in...
The ultimate guide to wall stickers
An inexpensive option
Price is one of the main advantages in favour of wall stickers. When compared to many other wall decor options, such as paint and wallpaper, stickers are much more cost-effective overall. As our product range demonstrates, you can pick up wall art stickers for less than a pizza from Domino's.
Yet don't confuse the low price as a sign of inferior quality. These wall stickers are high-grade creations that deliver the eye-catching qualities you desire.
---
---
Designed to fit your needs
Not only do we have a wide range of transfer stickers to choose from, but you also have the opportunity to purchase customised wall stickers that fit perfectly to your own specific requirements. You will often be presented with various options in relation to the colour and size of the individual designs.
Easy to apply
Specific wall art options are notoriously tricky to apply. You'll be well aware of that if you've ever tried to line up two pieces of wallpaper with an intricate design. Wall stickers are very much the opposite. It's surprisingly quick and easy to transfer a wall sticker onto your wall of choice.
---
---
Has this article convinced you yet? If not, feel free to get in touch with us for more information. Otherwise, take the time to browse our extensive range of wall décor products.
There's sure to be a design that catches your eye!
Main image credit : https://www.architecturaldigest.com/