---
Adding decoration to your living room is one of the simplest and most effective ways to make it more beautiful and inviting. Not only that, but studies have shown that adding decor to your home can also have many other benefits.
For starters, it makes your home feel more comfortable and inviting, which can lead to improved mood and increased productivity. Also, it can encourage you to express yourself creatively and help boost your confidence and self-esteem.
However, not everyone has access to expensive decorative pieces, or even the know-how required to hang or arrange them correctly.
Thankfully, there are plenty of great ways to create living room decor ideas in your home without breaking the bank, or spending a fortune on interior design.
Disclaimer: As an Amazon and Wayfair associate, we do receive a small commission from qualifying purchases made via links within this article.
Here are some creative living room ideas for how you can bring in new decoration, or enhance the living room decor that you have:
---
---
1. Add a Statement Piece of Furniture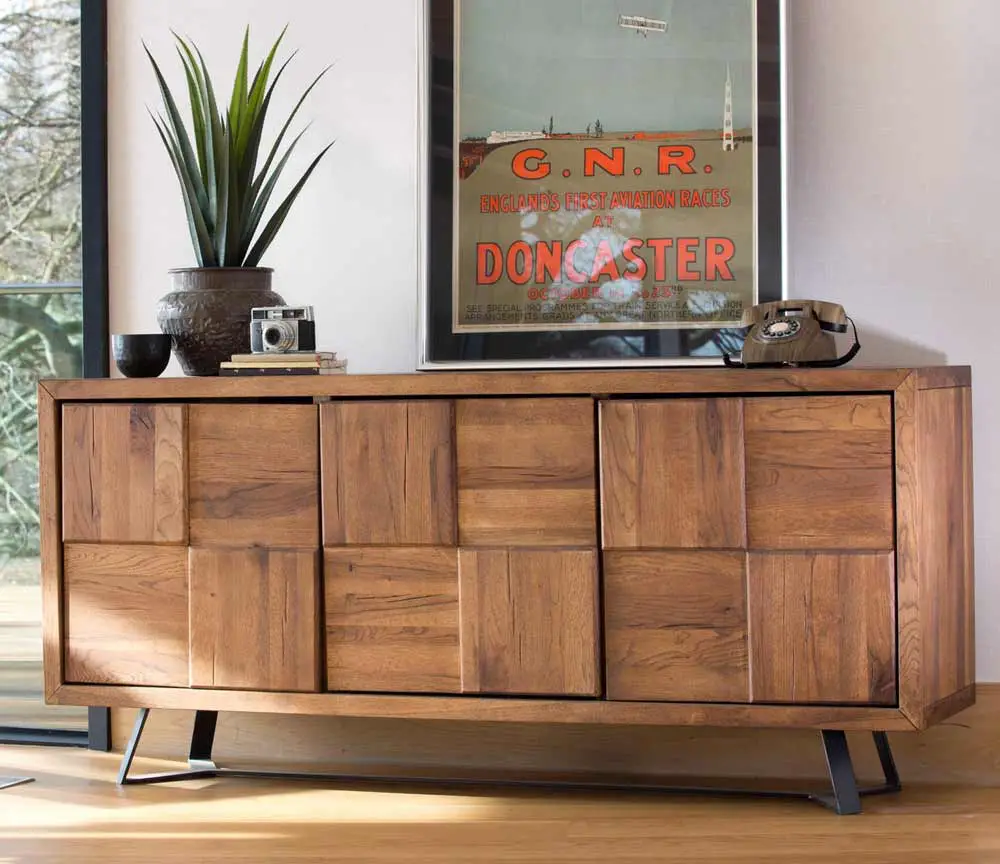 Image credit: reynoldsfurniture.co.uk
If you're looking for bold and eye-catching living room ideas to add beautiful decor to your home, consider investing in a statement piece of furniture.
This could be anything from an armchair with intricate patterning, a coffee table with an abstract design or living room storage solutions, the possibilities are endless.
A large piece of furniture like this can instantly transform any modern or traditional living room scheme and make it look more luxurious and inviting. Plus, they are often just as practical as they are aesthetically pleasing, so you get double the benefit.
When adding a statement piece of furniture to your living room decor, make sure that it fits in with the rest of the decor. A bright, bold piece might look great in a modern-style living room, but would be out of place in a more traditional one.
Take some time to consider what kind of style you want to achieve and find the right living room furniture that complements it perfectly.
You may also be interested in...
---
---
2. Style the Floor with a Rug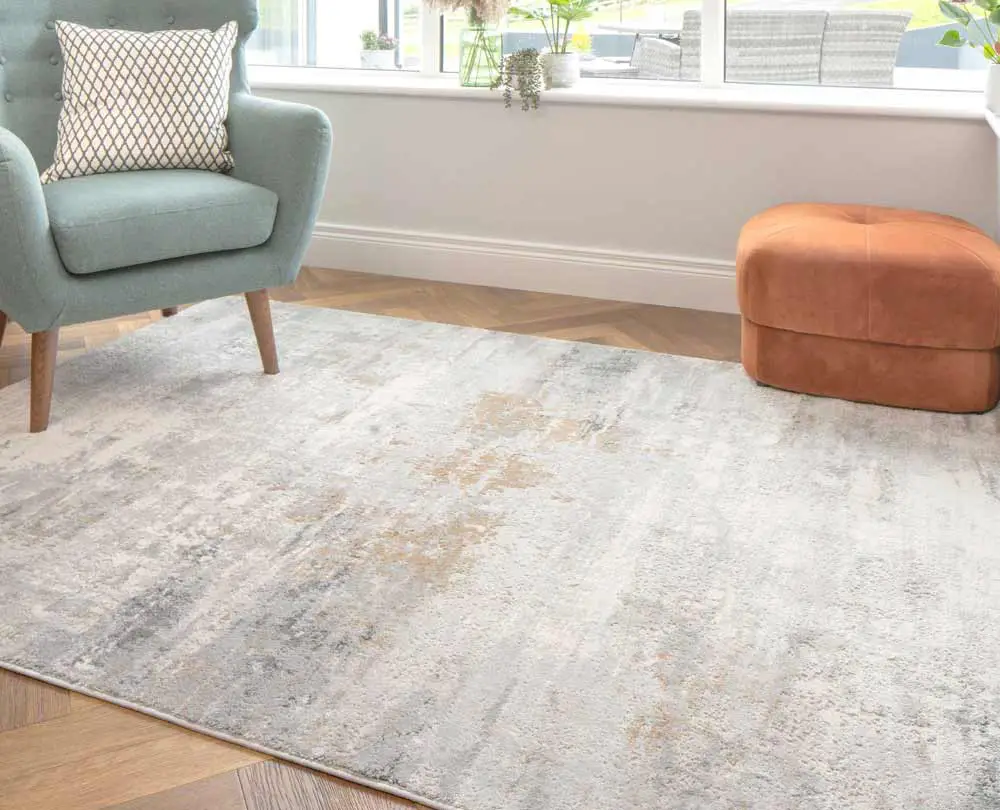 Image credit: pinterest.com
Rugs are an important part of living room decor. Not only do they add style, colour and design to the floor space, but also provide necessary comfort and warmth under foot.
A rug has the potential, depending on what you choose, to make a room feel more inviting and cosy. It can create a focal point in any living room design, as well as act as a barrier against cold floors during winter months.
Furthermore, there are even indoor-outdoor rug options available for your living room, if you prefer to keep things more versatile, while still having the look of an interior rug.
Helpful information...
How to Choose a Rug for Your Living Room
---
---
3. Concentrate on Two Main Colours
Image credit: visitmelbourne.com
When it come to living room ideas, finding the right balance of colours is key for creating a living space you love.
One way to not over do your colour combinations is to concentrate on just two colours for your decor scheme, this will give it ample depth and character without overwhelming the aesthetic of the space.
Start by selecting one bright or bold colour that you love and use this as your primary shade. This will provide your living room space with energy and vibrancy, creating a perfect focal point in the room. For extra depth and dimensionality, add accents with different tones of the same hue, such as light grey or dark navy blue.
Finally use accessories and soft furnishings to mix and match further elements of the two chosen colours into the living room design.
Useful articles...
Grey and Pink Living Room Designs
Gold and Grey Living Room Interiors
---
---
4. Make the Most of Lighting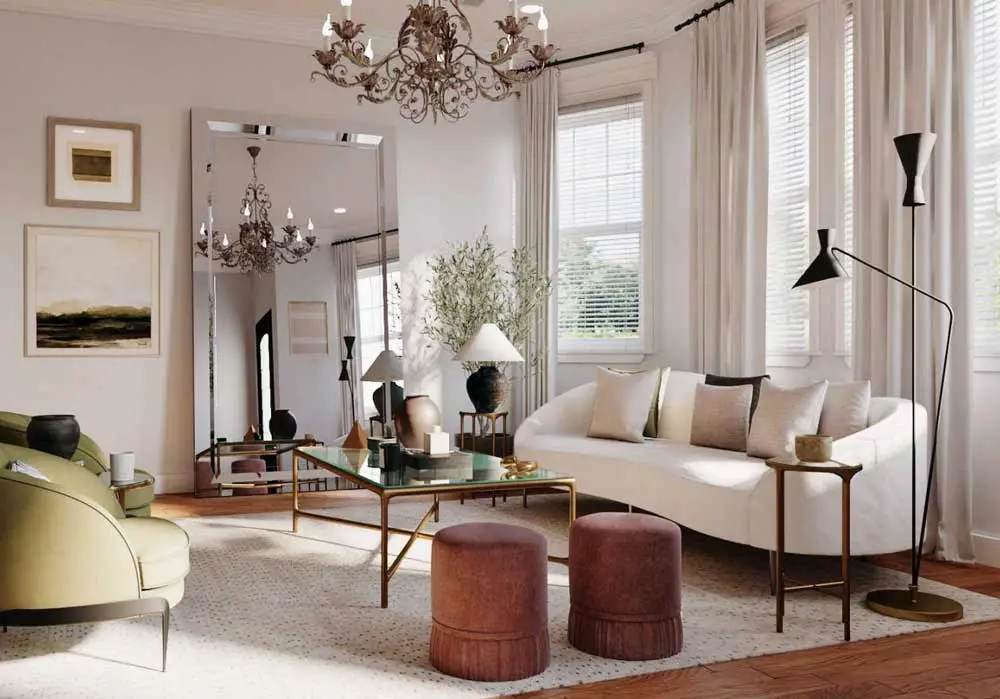 Image credit: havenly.com
If done correctly, living room lighting can be used to create a cosy atmosphere and set the ambiance for any mood that you wish to create. Done wrong however, and it can be either too bright and overpowering or too dim, leaving the room feeling oppressive and dreary.
When choosing your living room light fixtures and bulbs, wherever possible opt for energy efficient LED lights that are dimmable. This will enable you to adjust the brightness depending on what type of activity is taking place or what mood you want to create, whether entertaining guests, watching TV or playing games with your family. All whilst saving money on your energy bills!
The size of your lighting fixtures should also take into consideration the size of your living room. You don't want to go overboard with a large chandelier or oversized floor lamp for example if space is limited, as this will leave the small space feeling cramped, instead of cosy and inviting. If you do have the living space however, make the most of it and go large and extravagant.
If you are unsure where to start with your living room lighting, getting the advice of an interior designer is always a great starting point.
You may also be interested in...
Popular Ceiling Lighting Ideas for Your Home
---
---
5. Consider Other Interior Styles
Image credit: scanmagazine.co.uk
Choosing the right interior design style for your living room ideas can make or break the look of space, so it's worth taking the time to make sure you get it right. With careful consideration of your personal style and desired aesthetic, you can create an elegant and comfortable living space that reflects who you are.
By selecting a living room style that suits your personality and preferences, you will be able to create a living space that truly speaks to who you are. Whether it's contemporary or more traditional, be sure to also select the right furniture pieces and accessories in line with your chosen design style, this will help bring out the very best in your home.
A must read...
24 Popular Interior Design Styles
---
---
6. Pimp up your Radiators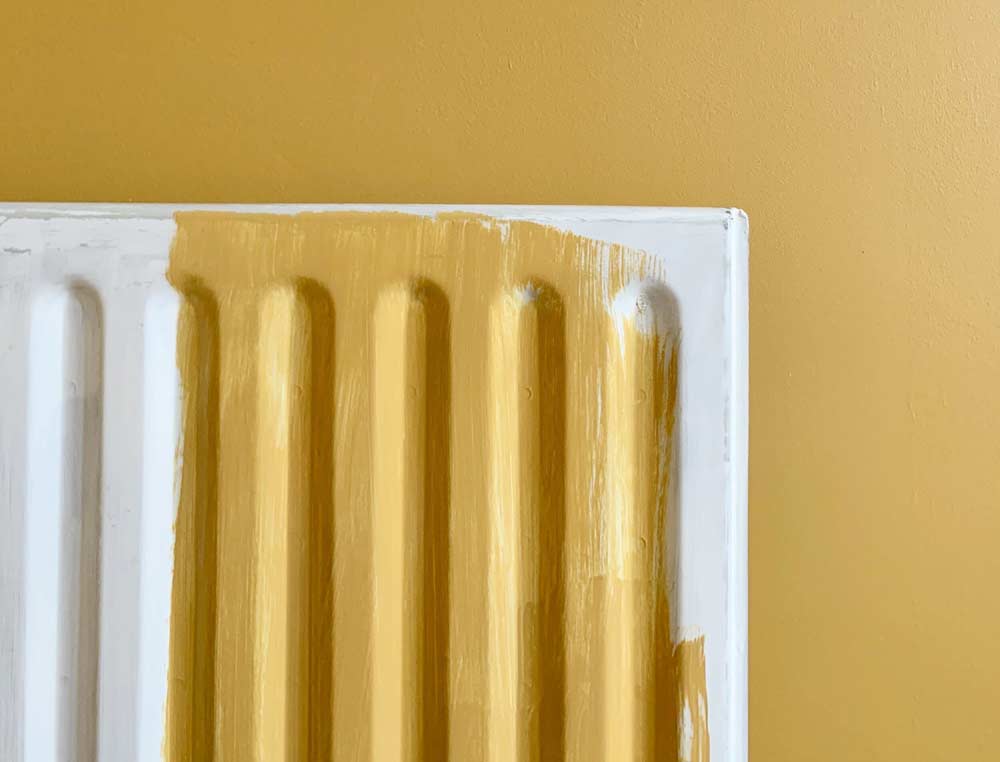 Image credit: theottohouse.com
When it comes to sprucing up your living room, paint can be a great way to bring life and colour into the space. However, on this occasion we are not talking about walls, but your radiators. This often overlooked area of the room could certainly benefit from some colour and a refresh.
Start by choosing an eye-catching colour that compliments or perfectly contrasts your existing living room decor. As a final flourish, you may want to add some stencil designs or patterns, along with other decorative touches such as glitter for instance.
Helpful articles...
How to Paint Radiators and What Not to Do
---
---
7. Create a TV and Entertainment Wall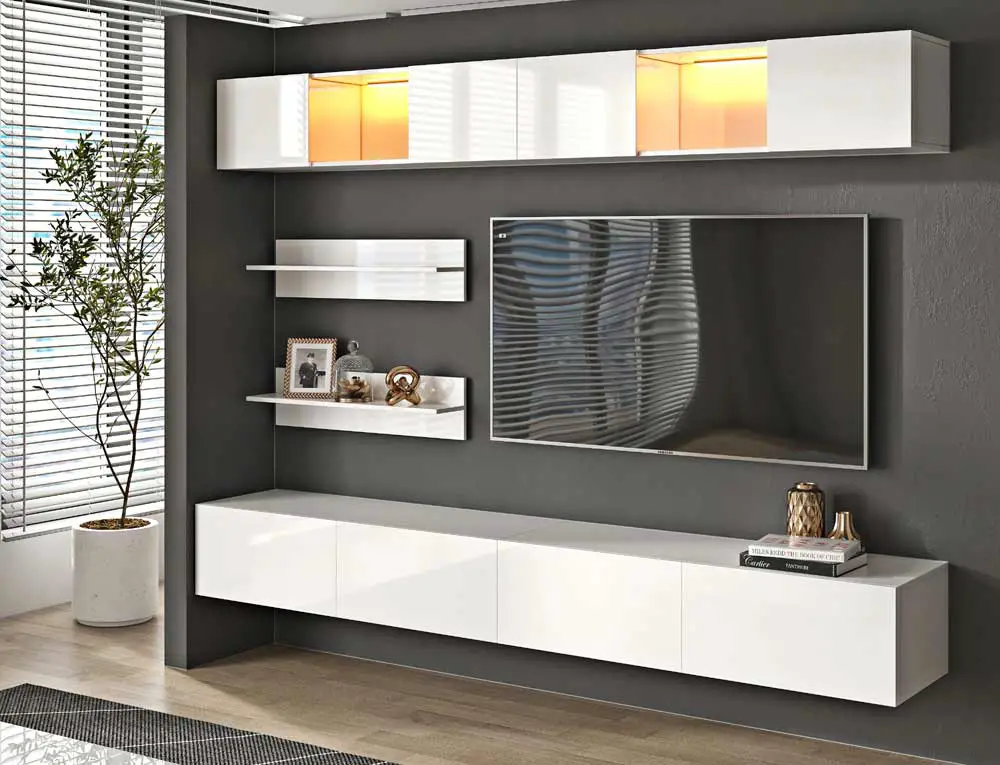 Image credit: uk.homary.com
A TV and entertainment wall will not only provide your living room with the perfect area to watch movies, TV shows and play console games, but it also creates an attractive focal point for the entire room space.
The wall itself can be completely tailored to fit your individual style and preferences, so you'll have plenty of options when it comes to materials, colours and overall design. Not only that, but it can also be used to display family photos, art pieces or decorative objects.
This is one of my favourite living room ideas and has the potential to have the biggest impact on your space.
Related resource...
TV and Entertainment Wall Ideas
---
---
8. Personalise Your Living Room Decor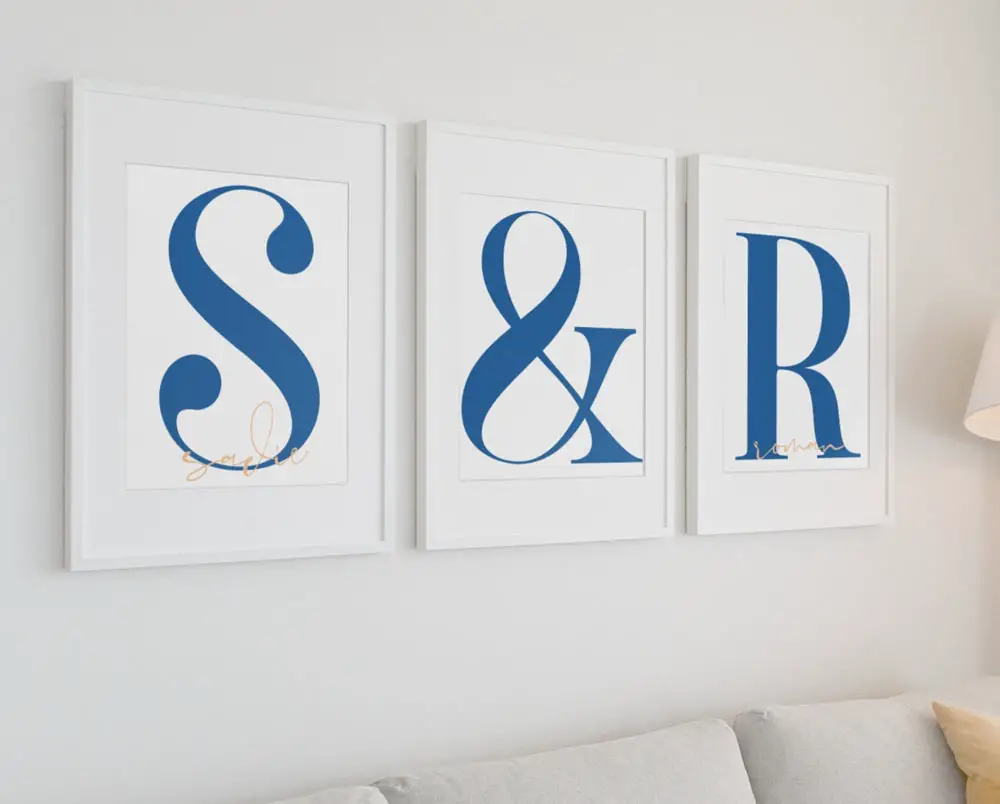 Image credit: pinterest.com
Personalised graphics, pictures, and art can create a distinctive look for your living space. Therefore, decorating the room to your liking and personal taste is easier than you might think.
One idea is to decorate the living room interior with cushions that display family photos or shed light on the moments of romance and love. Thus showcasing memorable events in a the room where you spend a lot of quality time with your family and friends.
Childhood photos or pictures of life achievements are other good options for printing on cushions. Being able to see these memories, while relaxing with loved ones, are a constant source of joy and happiness.
Additionally, you can utilise old glass jars for a unique personalised room decor display. Just like cushions, you apply pictures onto plain glass bottles. Place them on a shelf to easily enhance the aesthetic appearance of your space.
Adding decorative items into your living room that reflect your interests or hobbies is another great way to make the living space more personalised and uniquely yours. You could possibly hang musical instruments such as guitars or violins, or objects that represent your hobbies, like sporting equipment or photography items.
Finally, If you are a budding artist, why not add your very own artwork to your walls, framing them in contrasting styles and colours of frame. It's a fantastic way to include artwork that is meaningful and reflects your personal style and talents.
---
---
9. Cover Unsightly Radiators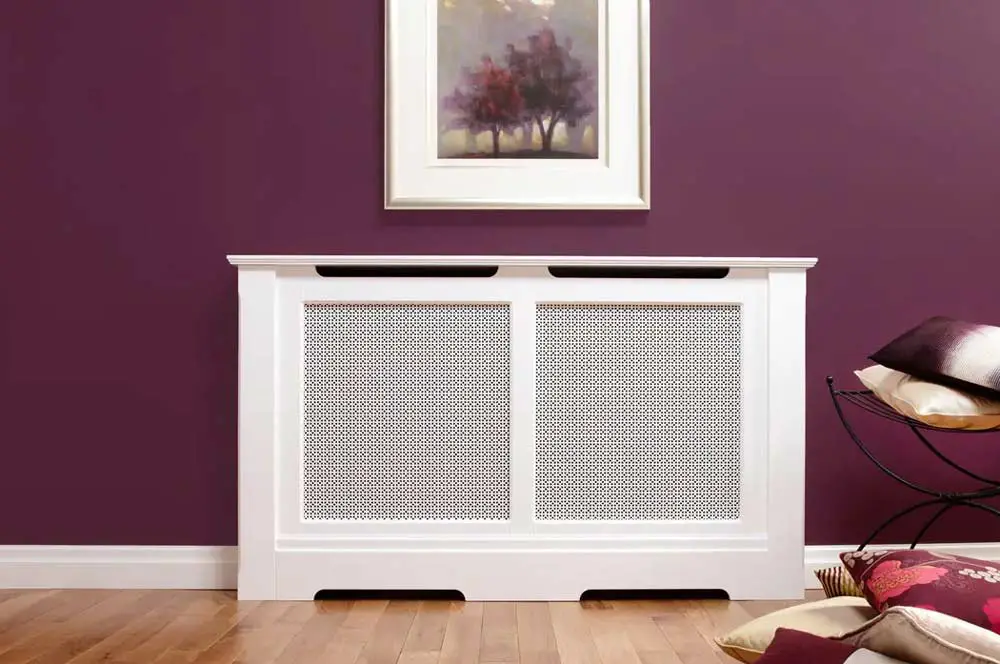 Image credit:jarretyoshida.com
Do you have any unsightly living room radiators that you just don't know what to do with? Radiators can be a major eye sore, but there are plenty of ways that you can cover them up and make them blend into the rest of your decor.
There are a number of solutions, from covering them with a stylish radiator cover to going all out and building storage units around them.
Useful resource...
More Top Ideas for Covering Radiators
---
---
10. Put Up Some Wall Art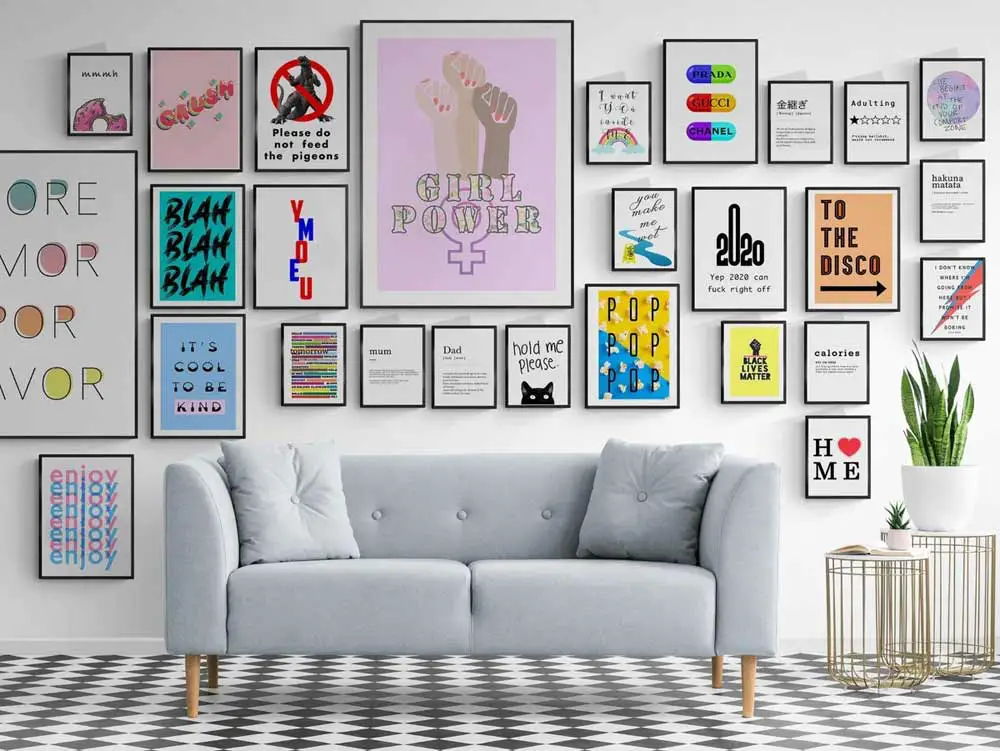 Image credit: 98types.co.uk
No living rooms are complete without some form of wall art to add design, style and vibrancy to your walls. Whether you go for a large canvas painting or multiple smaller pieces, it's always nice to have something visual to look at.
You can buy custom prints, commission an artist to paint something special, or even make bold artwork with paints and supplies from any craft store.
Once your art is up on your living room wall, you can also get creative and use frames and other decorative items to add even more interest to the wall space.
Try hanging several identical frames side by side with the same print inside them, or using an interesting shelf set up to show off multiple pieces of art in one place.
With these living room ideas, a bit of imagination and a neutral backdrop, you can create an eye-catching focal point that looks like it came right out of an art gallery.
Related resources...
Tips on How to Choose Wall Art
Why Wall Art is Important for Your Decor
---
---
11. Optimise Space With a Corner Sofa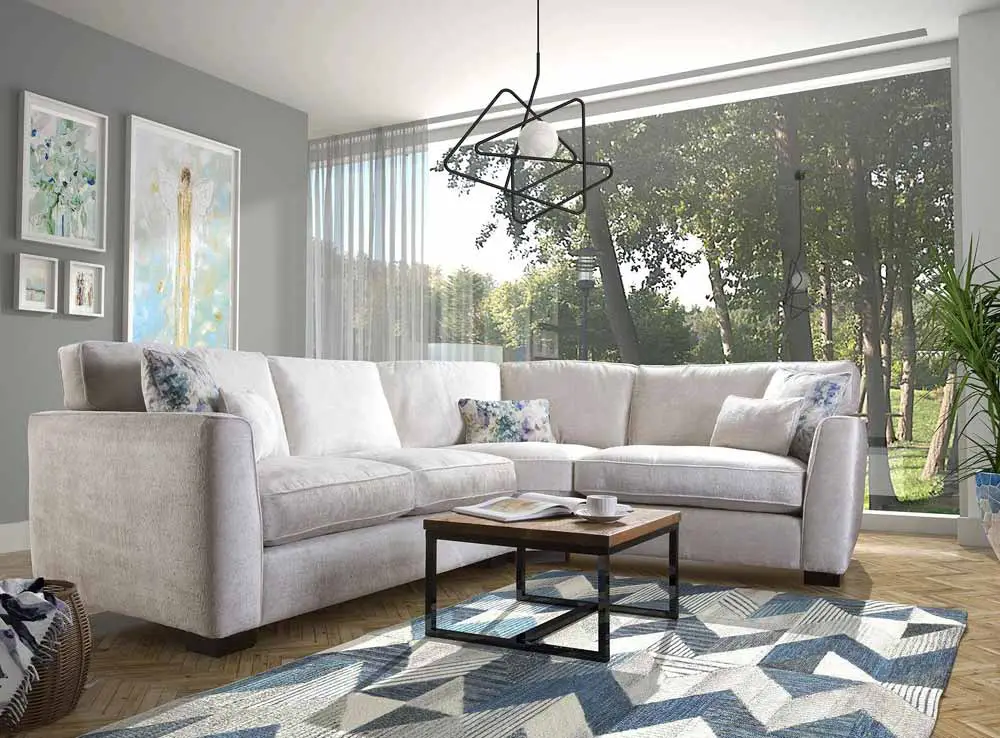 Image credit: lucas-furniture.co.uk
A corner sofa is one of the most versatile and stylish pieces of furniture you can have in your sitting room, and is a comfortable space to relax.
They have many benefits over a classic sofa that make them an ideal choice for any living room style and design. Not only do they provide extra seating, but it also helps to create a more spacious living room feel, while also producing a great area for socialising and entertaining.
There is no reason why you have to go for a matching furniture set either, you can use the corner sofa as part of an eclectic mix and match design scheme. This will give your living room its own unique personality and character.
You may also like...
Colours That Work with a Grey Sofa
---
---
12. Replace Tired Skirting Boards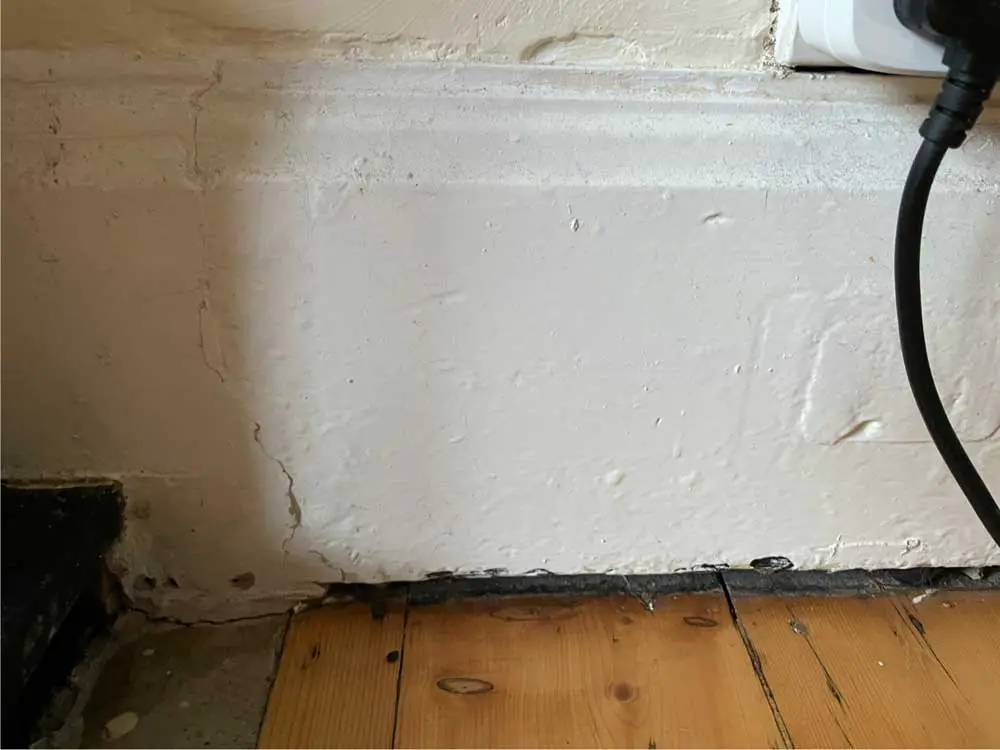 Image credit: diy.stackexchange.com
There are two good reasons to upgrade and replace your existing living room skirting boards. The first is to remove old, worn or generally tired ones, and the second is to match the profile and styling with a new interior design scheme.
Additionally, due to skirting boards often being plain and uninteresting, replacing them with more modern or decorative variants, will enhance your living room decor and elevate its overall look.
Useful information...
Skirting Board Ideas and Profile Explanations
---
---
13. Go Bold With Your Wallpaper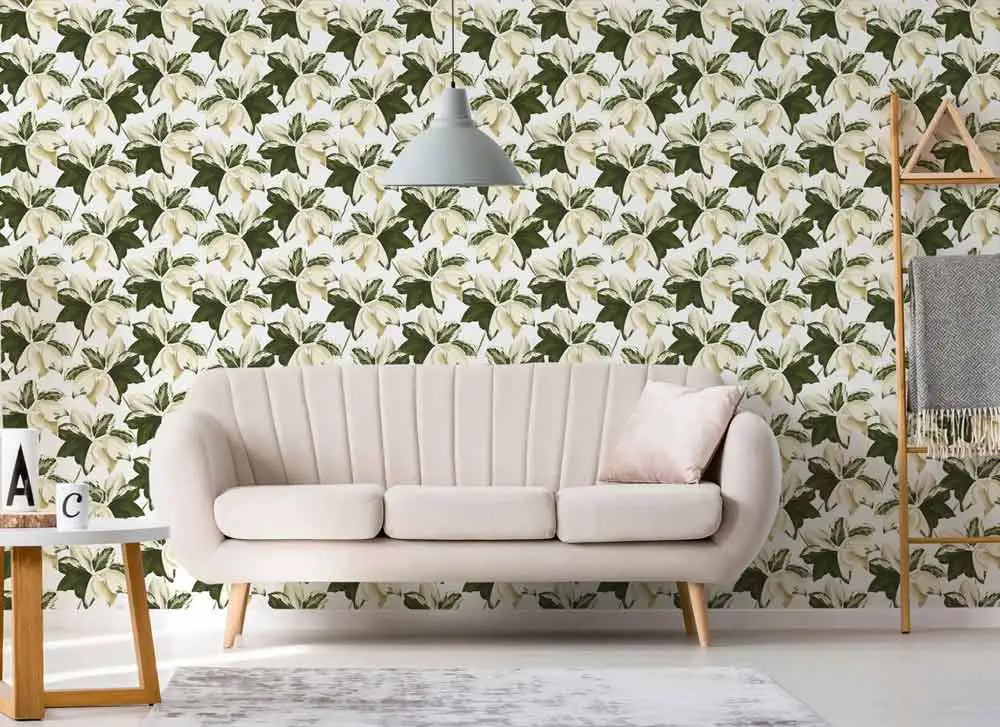 Image credit: fancywalls.eu
Using wallpaper to make a statement in your living room is an easy and affordable way to upgrade a sitting room or living space quickly and simply. With so many colours and designs available, there's something for everyone and every taste.
From traditional floral prints to a bold wallpaper with modern shapes or geometric designs, there are countless possibilities for creating an eye-catching display. Additionally, wallpaper can be swapped out easily if you grow tired of the look, or simply want to change your living room decor.
Wallpaper can also add texture and form to your walls which creates more visual interest to your living room space and making furniture pieces or artwork pop out against it.
You may also like...
Other Wall Decorating Ideas for your Home
---
---
14. Create a Living Room Gallery Wall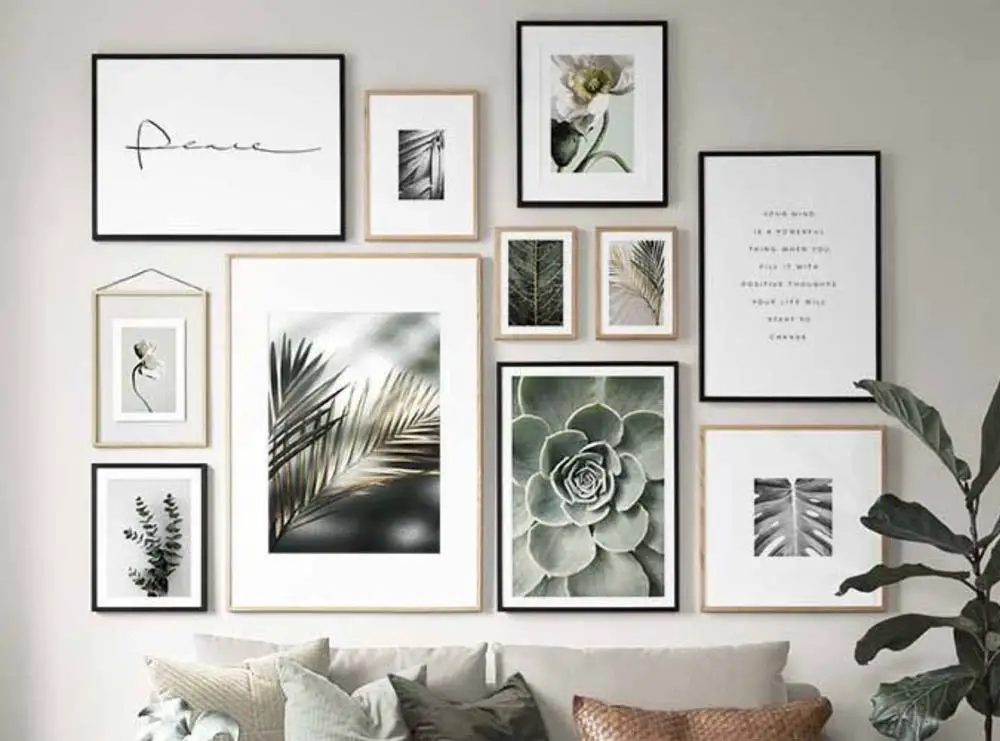 Image credit: pinterest.com
Gallery walls are without doubt one of the best living room ideas to add art and personality to your living room decor. A gallery wall consists of several pieces of artwork arranged together in an aesthetically pleasing way, usually on one wall of a room.
The artwork that you use can be anything from prints, photographs and paintings, to 3-dimensional items such as sculptures and other decorative objects.
A living room gallery wall is also incredibly versatile, as it's easy to switch out any individual pieces for something else, if you want to change up the look.
There are plenty of templates available online that can help you plan out where each item should go (and make sure everything is perfectly spaced). So have fun experimenting with different combinations until you find the perfect design for your family room wall.
Further reading...
Practical Family Wall Decor Ideas
---
---
15. Decorate Your Walls With Mirrors
Image credit: pinterest.com
Mirrors can do so much more than just give you a way of viewing yourself, they also reflect light into your living room and make any small living room seem bigger. Try finding a large, statement mirror and hang it over your mantel or above a console table.
It will not only make the living room space instantly brighter and more inviting, but it will also draw the eye to any artwork or other decor you have nearby.
You could even opt for something more unique. There are lots of interesting shapes and sizes, from small round mirrors to large sunburst designs.
Whatever you decide on, it's a surefire way to add an extra touch of style and personality to your living room decor, so get creative and find the perfect mirrors for your decorating needs.
16. Create a Contrasting Feature Wall
Image credit: furniturechoice.co.uk
A feature wall is one of the most popular living room ideas and an easy way to transform any living room decor. It allows you to add colour, texture and design to your space without overwhelming it. Painting a feature wall can also be an economical way to introduce bold hues or patterns.
Whether you choose bright colours or more subtle shades that compliment the rest of the room, paint will instantly create a focal point in the room while also making it more inviting and comfortable. A single colour can also be used as an accent wall if you want something more monochromatic, yet still eye-catching.
Painting an accent wall in your living room also gives you the opportunity to experiment with different finishes such as flat, high gloss or matte for added drama and dimension.
We have dedicated a whole article to Blue Feature Wall Ideas that you may also be interested in.
17. Go Monochrome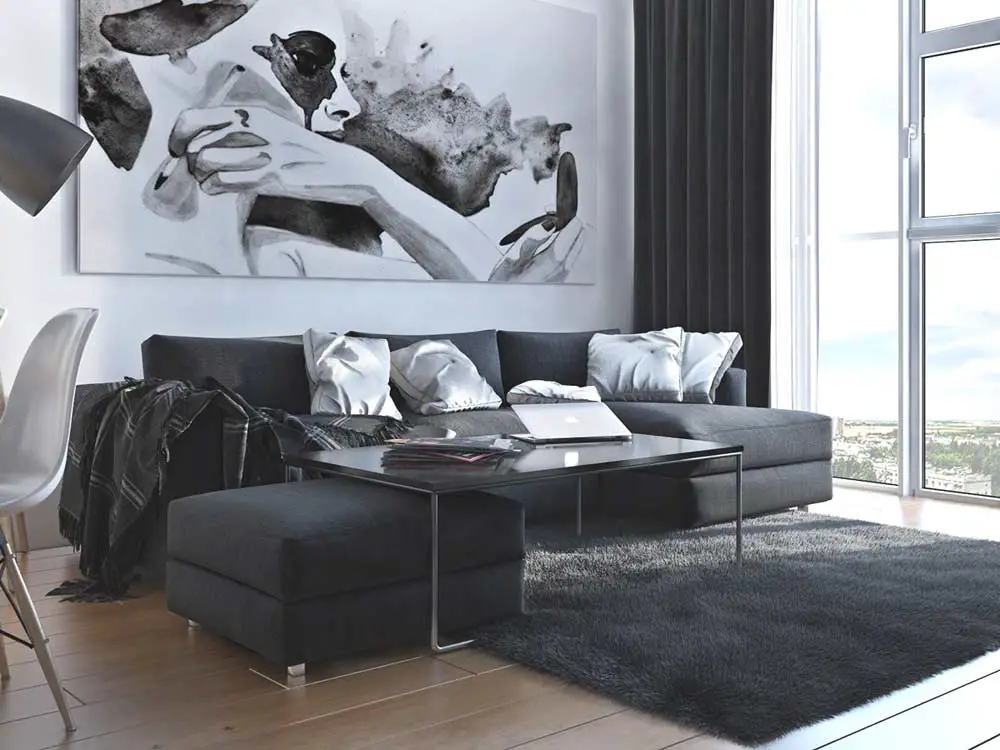 Image credit: roohome.com
Creating a beautiful black and white living room is a great way to make a bold statement in your home. Start by selecting a few classic pieces of furniture, with clean lines and simplistic silhouettes, that will form the basis for your living room design.
You can then add decorative accents in either black or white that will enhance the overall look and feel of the decor. For example, choose framed art prints or throw pillows to provide visual interest and texture.
In order to keep a visual harmony in your living room space, balance out any patterns with solid blocks of crisp white, black or textural elements, like wood, metal or glass. Additionally, adding plants and flowers throughout the living room is an effective way to bring life into the otherwise monochromatic environment.
Useful resource...
Black and White Living Room Decor Ideas
18. Embrace Contemporary Design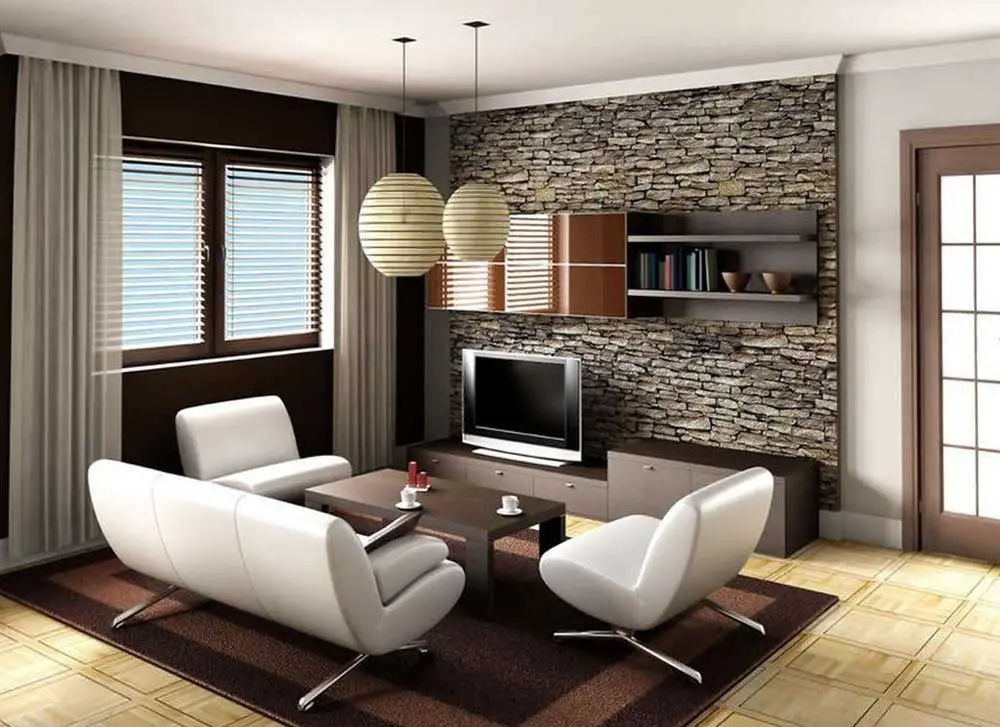 Image credit: pinterest.com
Contemporary living room ideas feature an expansive use of clean lines, minimal colours and furniture pieces with unique shapes and stylish designs. Open plan living is commonly used for this type of interior design, giving the space an airy and spacious feel.
Unique furniture pieces with a modern edge, bold wall art, luxurious rugs, stylish window treatments and other contemporary elements all help to create the perfect modern living room space.
By further adding warm tones and natural elements to your contemporary design, such as houseplants and other greenery, you create tranquil environment that brings a sense of calm to your everyday modern life.
Related reading...
Modern and Contemporary Interior Design Ideas
19. Brighten up a Dark Living Room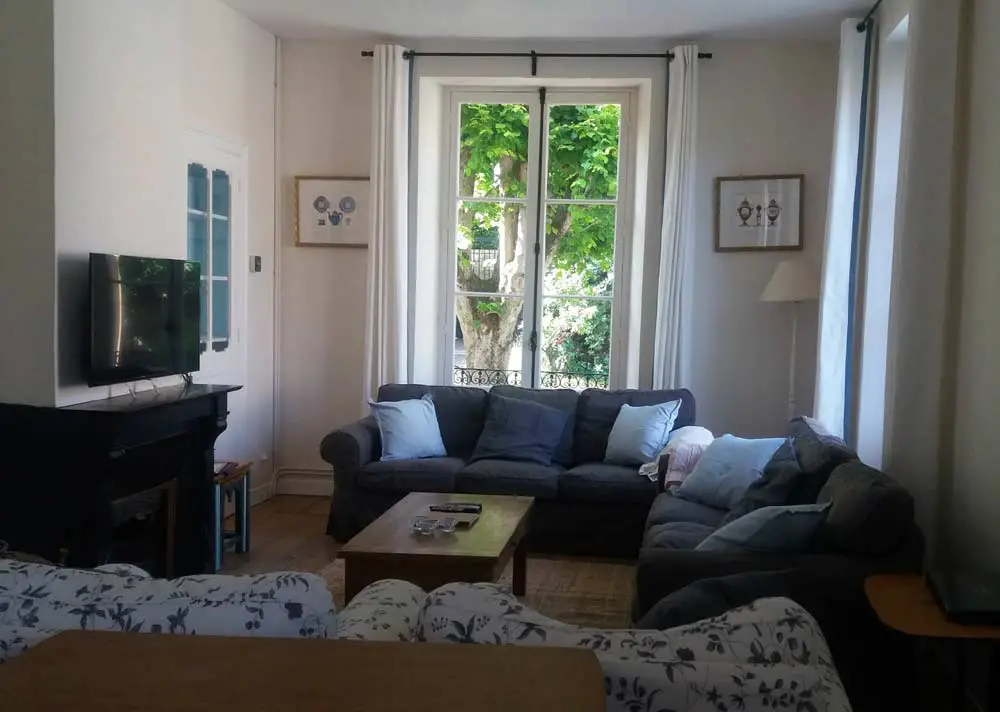 Image credit: catharcountryhouses.com
The easiest way to create a bright atmosphere and make your living room pop is through painting. Adding a few bright splashes of colour to a dark living room is an easy and effective way to transform the entire look and feel of the space. Not only does it make a room feel brighter, more inviting and less gloomy, but it can also be used as an inexpensive way to update your decor.
Choose bold and vivid colours that match the theme of the rest of your living room and use them sparingly throughout the walls. Alternatively you can choose lighter shades such as pastel blues, greens or yellows which will help reflect light around the room without being too overpowering.
Other great living room ideas for brightening up your living space is to improve natural and electrical lighting, add reflective surfaces, hang mirrors or paint crisp white walls throughout.
Additional related articles...
More Ways to Brighten a Dark Room
20. Upgrade Window Coverings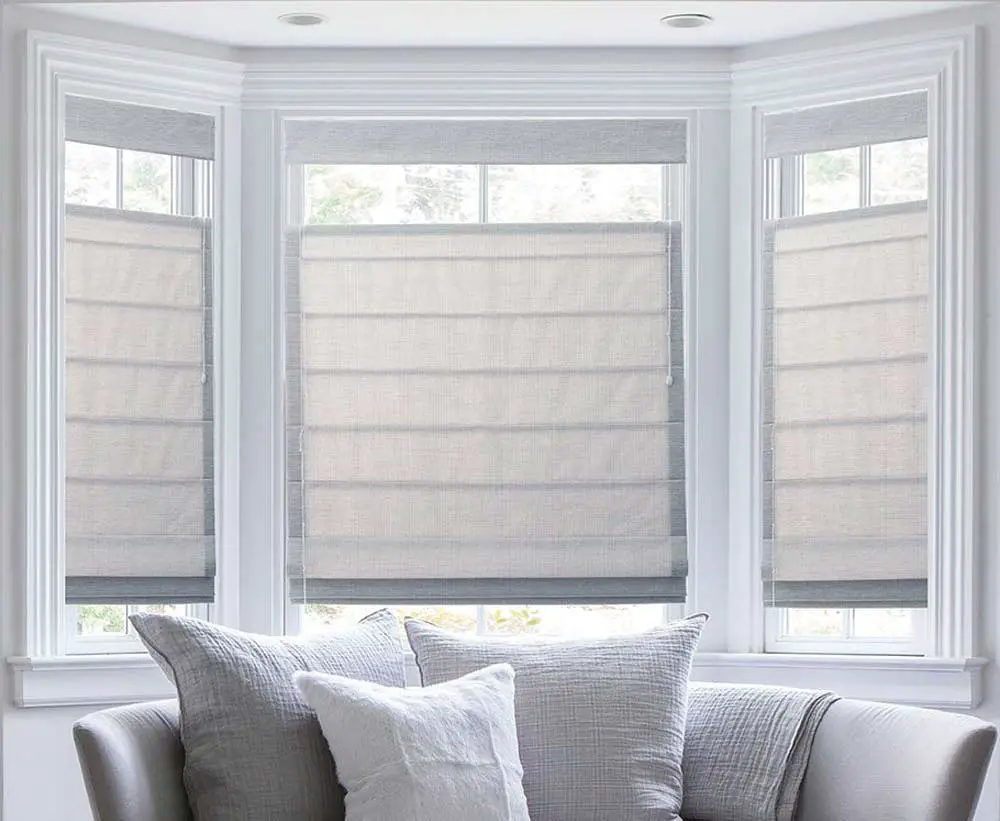 Image credit: pinterest.com
Upgrading your window coverings is a great way to add a fresh and modern touch to your living room. Not only are they an easy and inexpensive way to give the space a quick makeover, but they can also help regulate the temperature in the room, reducing energy bills and creating more comfortable living conditions.
When considering living room ideas and which type of window covering to choose, consider factors such as privacy needs, insulation requirements and how much light you want entering the room. Go for blackout shades or curtains if you need complete darkness, or light filtering shades for adjustable lighting.
If you're looking for something more unique, try customising your drapes with decorative trim, or create additional interest by layering sheers underneath heavier patterned curtains.
Additional reading...
21. Go All Out With One Colour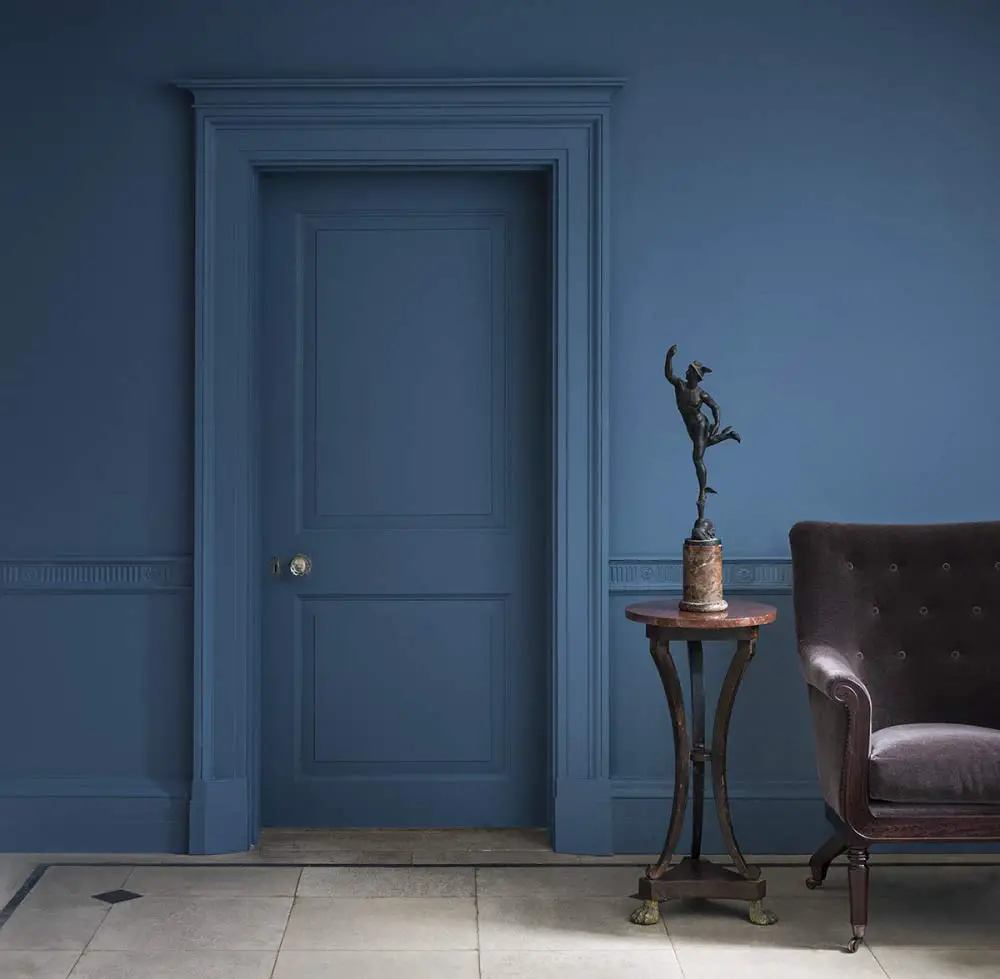 Image credit: pinterest.co.uk
Having the walls painted the same colour as the trim, throughout the whole room, gives your living room decor a cohesive feel that visually ties everything together. This technique creates harmony throughout the entire room instead of having multiple colours competing with each other.
The result is a more polished look that appears stylish and well-thought-out, no matter what design and style you choose for your living room decor.
As an added bonus, it also makes painting your room much easier, as you don't have to be quite so neat and accurate when cutting-in the edges of the walls!
22. Add Silver for an Elegant Finish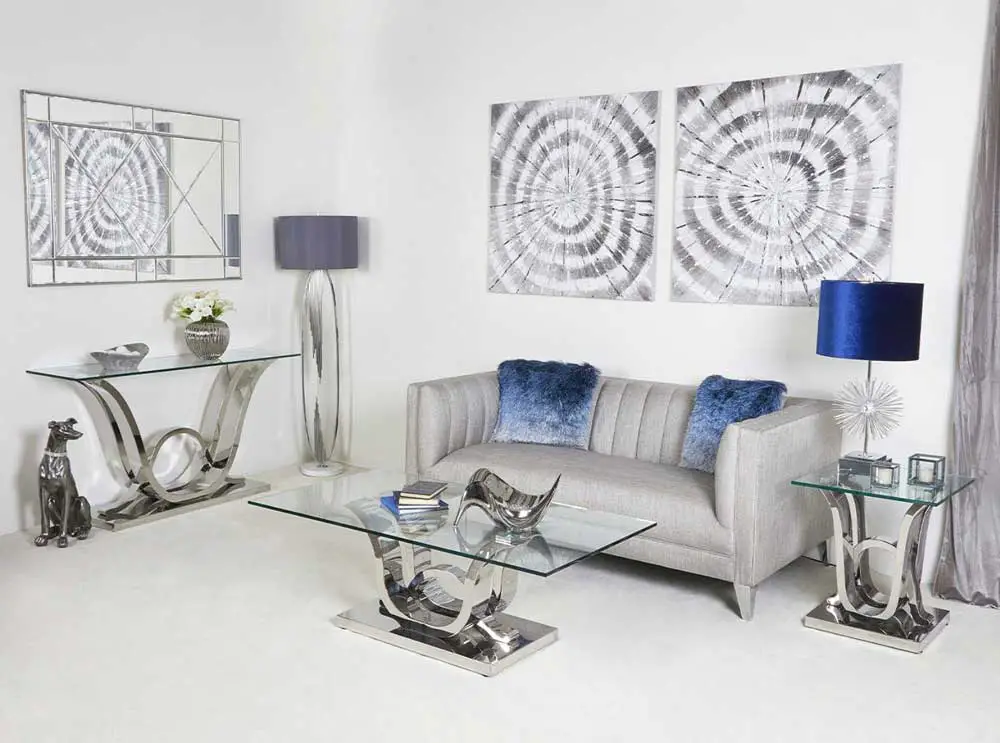 Image credit: cmsfb.co.uk
The reflective qualities and metallic hue of silver adds a sophistication and elegance to any living room space, and can be used in a variety of ways. From an abstract wall art piece to a few small silver accessories or a complete set of furniture, it creates balance throughout the room, and if used conservatively can add just the right touch of glamour.
When decorating your living room with silver though, it's important to remember that less is more. To achieve the perfect stylish look, start by adding one or two large pieces such as a side table or console. Then introduce smaller items such as picture frames or lamps, for a subtle shimmer throughout the room.
Additionally, consider incorporating some natural elements like plants or wooden furniture for a beautiful contrast, which will bring the entire design together harmoniously.
23. Create a Home Office Space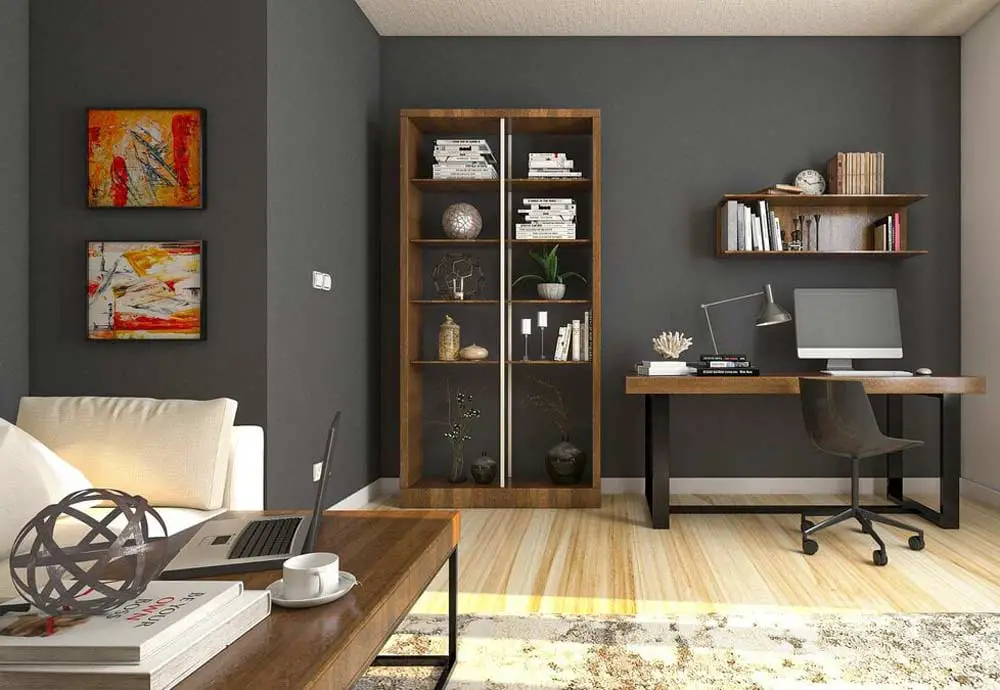 Image credit: homilo.com
Creating a stylish home office space within your living room is a great way to complete work tasks in the comfort of your own home, without constant interruptions and noise all around you.
To create your very own office space in your living room, it is important to identify a designated area that can be dedicated to this cause. This can be an unused corner, small section of the room, an alcove, or even below open stairs. This will help to create a clear boundary between the working and relaxing parts of the living room.
Next you will need to select appropriate furniture and storage solutions that are appropriate for your needs. A desk is the first obvious essential piece of furniture for any home office. Choose a desk that is suitably sized, whilst making sure that it also provides ample surface area to accommodate your computer, monitor, and other essentials.
Comfort is probably the most important consideration, so be sure to add a comfortable office chair, good lighting, and any other items that you feel will help. Personal touches, such as photos, artwork, or plants, can also help to make the space feel like your own.
A must read...
19 Essential Home Office Design and Decor Ideas
24. Paint a Mural on Your Wall
Image credit: joannaperrymurals.co.uk
To make a big impact on your living room wall decor, consider painting a mural. Murals can be any size or shape, and can be painted on any surface, including walls, ceilings, floors, and even furniture. The floor to ceiling tropical design above shows what can be achieved with some skill, patience and paint.
They are a decorative feature that can be as simple or as complex as you want them to be, in any style, from realism to abstract.
If you're not sure how to go about painting a mural, there are plenty of tutorials online that can help you get started. You can also find plenty of inspiration on the web or in art books.
Just make sure that you take the time to plan out your living room mural before starting to paint, this will help ensure that the finished design looks exactly the way you want it to.
Alternatively, you can also hire an artist to paint the mural for you. This can be a great option if you don't have the time or skill to do it yourself, but still want something special and unique.
25. Hang Plants in Living Room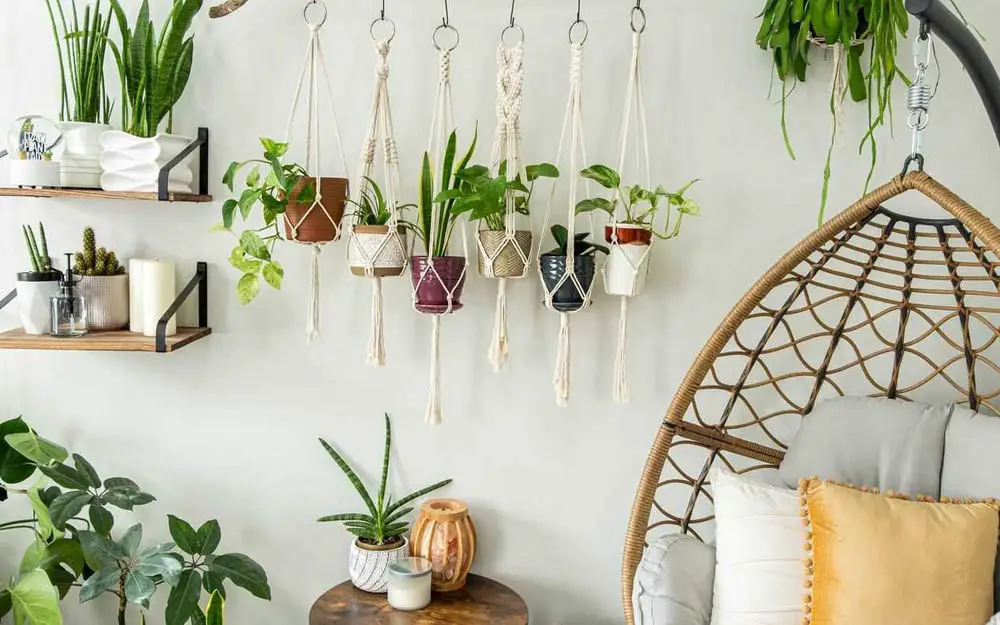 Image credit: gettotext.com
Bringing the outdoors inside is an excellent way to bring a feeling of vitality and energy into your living room. By incorporating plants in creative ways, you can have a living garden that will add freshness, life, and beauty to your living room.
Hanging plants is also a good use of walls space, without having to take up much floor space. Look for small potted plants or trailing vines that can hang from window sills or ceiling hooks.
If you don't have a lot of natural light in your living room, there are plenty of low-light varieties that will still thrive indoors. Just make sure they get enough water and nutrients to stay healthy and vibrant.
Enjoy watching as they grow and liven up your living room space with their lush foliage.
26. Make Shadow Boxes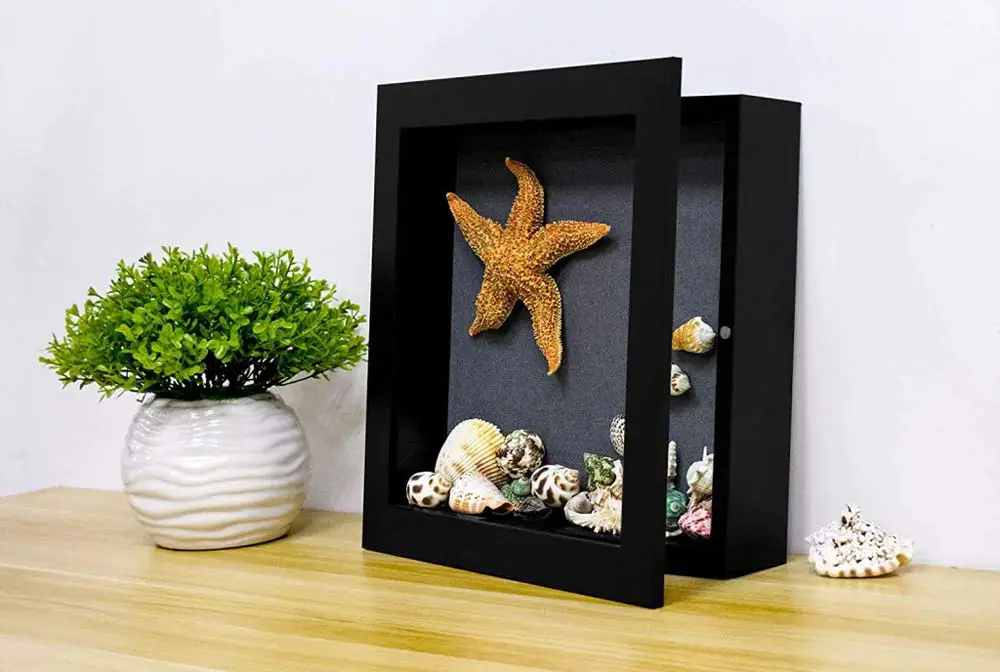 Image credit: rollingstone.com
When it comes to living room ideas, shadow boxes are a great way to display a variety of art pieces, from paintings and photos to memorabilia and antiques.
You can also use shadow boxes to help create a theme or narrative within your living room, for example, displaying artifacts from around the world in one box, or using multiple boxes to tell a story about your family's history or life journey.
Creating shadow boxes is surprisingly easy, all you need is some wood or plastic frames, glass panes, glue, paint, and any other supplies needed, depending on what type of items you want to display.
Once everything is put together, just add whatever decorations you require, such as pictures, sequins, glitter, etc.
Voila, you have an instant work of art for your living room decor that's sure to become a conversation starter.
27. Display Tapestries in Living Room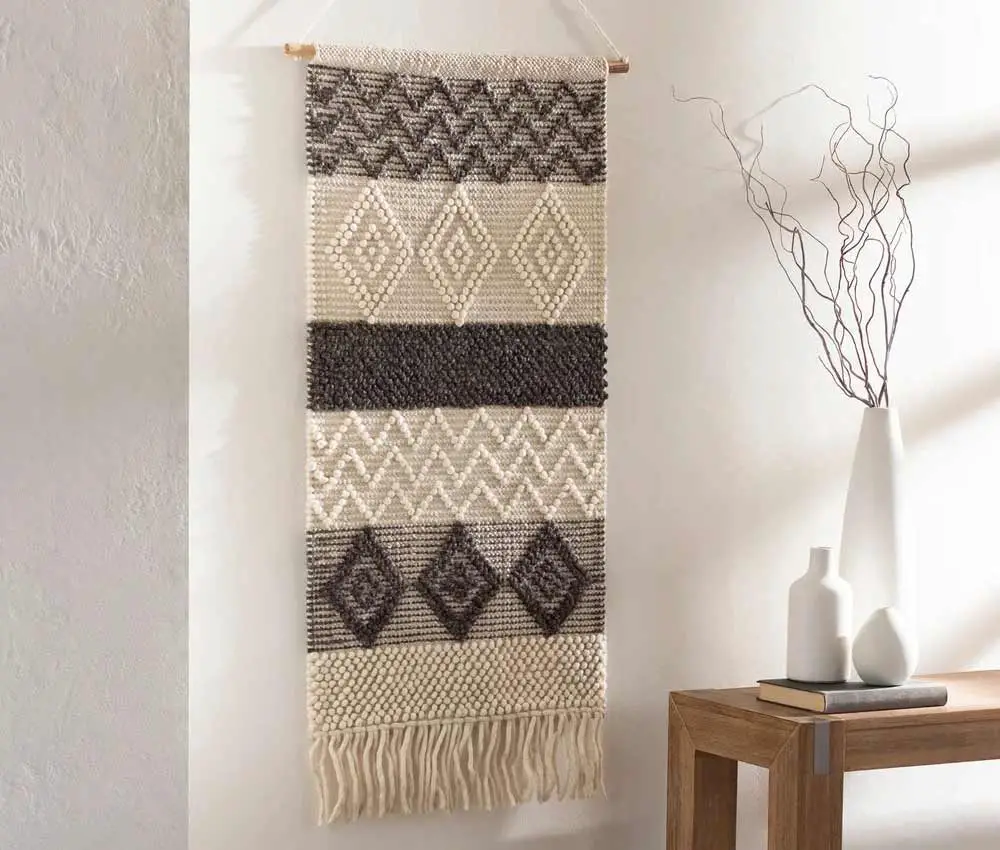 Image credit: overstock.com
Tapestries are a simple way to introduce pattern and add decoration to your living room walls, without taking up too much space. They are easy to hang and display. All you need is some thread and a few hooks, and you can pretty much display them anywhere.
There are plenty of different styles, designs and patterns available, whether it's an ornate traditional design or something more modern and abstract. Be sure to make sure to find one that fits your overall living room aesthetic.
Hanging any form of wall hangings, especially ones that use a neutral palette, can also help create a warm and homely feel to any neutral space.
If you're feeling creative, why not try making your own tapestry with some fabric, yarn, and other materials. It's an easy way to add a personal creative touch to your casual or formal living room decor.
28. Incorporate Natural Elements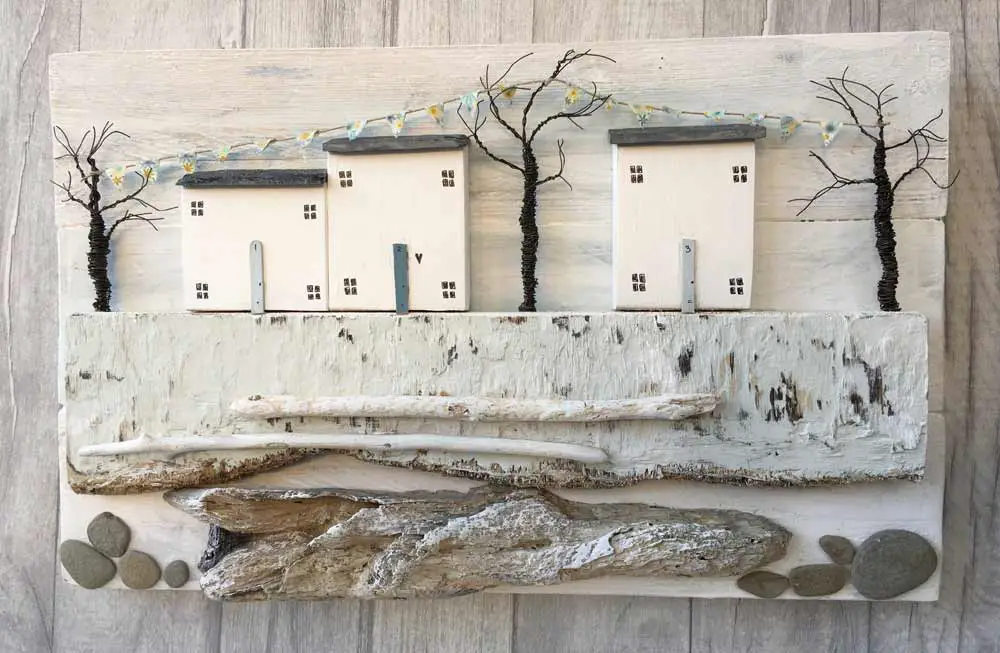 Image credit: coast-gifts.com
The use of natural elements can be a great way to add creative artwork and texture to your living room. Try incorporating items that can be found outside, such as driftwood, small branches, stones, shells or flowers.
These natural pieces will look beautiful in your living room and instantly bring a sense of warmth and cosiness. They're also very easy to style, just arrange them in interesting ways on shelves or mantels for an organic-looking display.
It will also create an outdoor feel that is perfect for creating an atmosphere of peace and relaxation. So take some time to explore your local area (or beach if you live near one) and start collecting all sorts of interesting finds that you can use to decorate with.
You'll be surprised at how much impact these small details will have on your overall living room design.
29. Repurpose Old Furniture
Image credit: pinterest.com
If you have some old living room furniture lying around, you could use them to create some unique and eye-catching upcycled pieces.
For example, a used worn out dresser could be pimped up to create a shabby chic side table or desk, or you can repurpose old living room furniture into functional items. Maybe turn a bookshelf into a wine rack or transform an armoire into a bar cabinet.
Whatever project you decide on, make sure that it is something that truly speaks to your sense of style and reflects your living room aesthetic.
By doing this you will not only have created something beautiful for your home, but it will also be a unique and one-of-a-kind piece that you can be sure everyone will be impressed with when they see it.
30. Make Use of Architectural Elements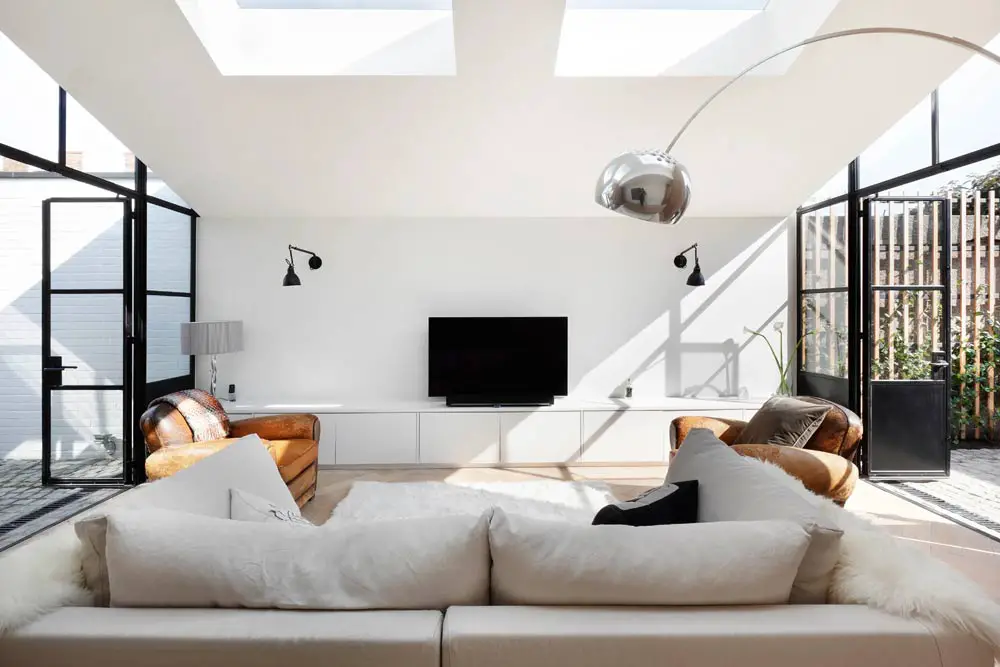 Image credit: divisare.com
If you want to bring a sense of sophistication and luxury with your living room ideas, why not consider adding some architectural elements to your sitting room or living space. Whether it's a grand chandelier or an ornate mantelpiece, these pieces can instantly elevate any room with their beauty and craftsmanship.
Architectural features also serve as great conversation pieces as everyone will be curious as to where you found them. You don't have to limit yourself to just one or two pieces either, try grouping several items together for maximum impact.
This could include classical sculptures on plinths in each corner of the room, or antique vases placed elegantly on your coffee table.
Just make sure to take into account the overall design of the living room before you start adding these pieces, so that everything flows and looks cohesive in design and style.
Summary
No matter what type of living room ideas or decor design you choose for your home, make sure that it brings you joy and happiness every time you look at it.
After all, that's the whole point of decorating living rooms, to create a space that reflects who you are and makes you feel good.
So go ahead and explore the wonderful and creative world of living room decoration, and let your creativity run wild!