Decorating and personalising your living space can seem intimidating at first, but it doesn't have to be! This tailor-made guide for decorating the home is to provide you with the tools needed to curate an interior design aesthetic that speaks to who you are.
Here we will explore each part of the workflow process step-by-step; starting with setting a budget and considering stock and custom furniture options, then progressing through accessorising and adding finishing touches for a look that perfectly complements your taste.
Why Decorate Your Home From Scratch?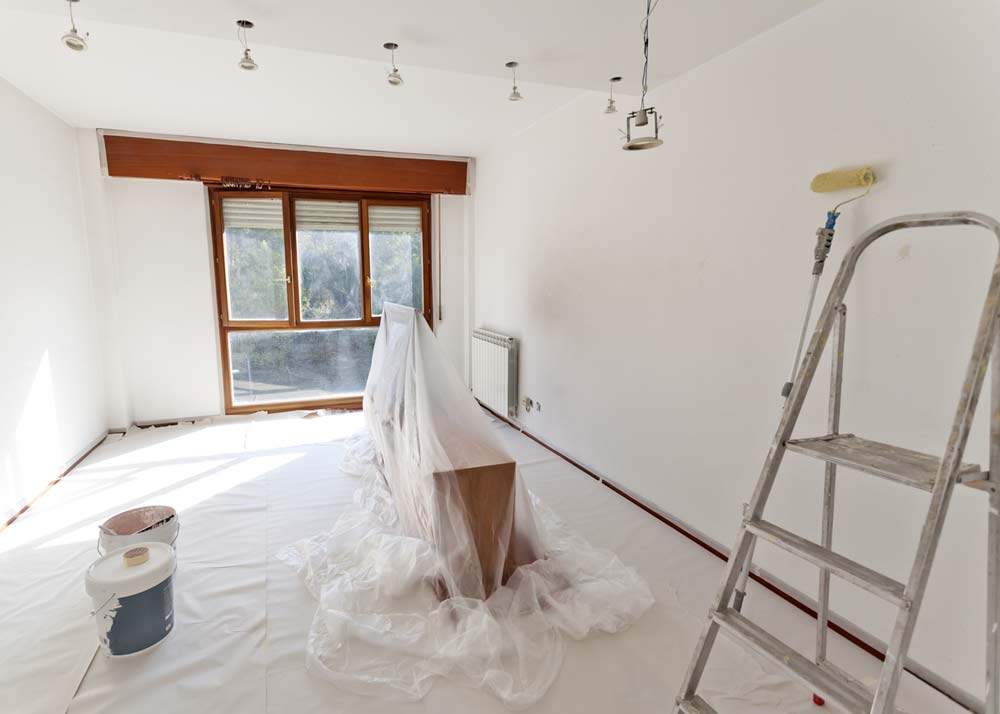 Image credit: tandemcontracting.com
Decorating your home from scratch can be a seriously long and occupational task, but it's also an incredibly rewarding one. There's something special about walking into a house and knowing that every single detail from kitchen to bathroom was thoughtfully chosen and placed there with intention.
It allows for complete creative freedom and the ability to truly make your space your own. Moreover, decorating from scratch means you get to design a space that caters to your specific needs and tastes.
Whether you're going for a minimalistic look or something more eclectic, the result will be a home that not only looks beautiful but feels like a true reflection of yourself. So if you're looking to make a big change in your living space and want something truly unique, consider starting from scratch.
Start with a Vision
Set the scene by thinking about colours, furniture, and the overall atmosphere you want to create in your home.
Designing your dream home would require careful planning, and an overall plan is a great starting point. To achieve the vision that you have in mind, it is essential to map out the furniture placement and wall paint colour scheme to match that vision. By doing so, you can be sure that your design choices complement each other and create a cohesive look throughout the entire space.
This planning process can be an enjoyable experience, allowing you to visualize the final result and make any necessary changes before purchasing furniture or paint.
However, before you start picking out furniture or paint colours, take a moment to think about the atmosphere you want to create. Do you envision a calm and peaceful oasis or a vibrant and lively environment?
Consider the colours and textures that will best reflect your personality and style. Whether you prefer warm, earthy tones or bright, bold colours, your home should reflect your unique tastes and preferences.
Remember, your home is your sanctuary, so take the time to create a space that brings you joy and comfort every single day.
Choose Your Palette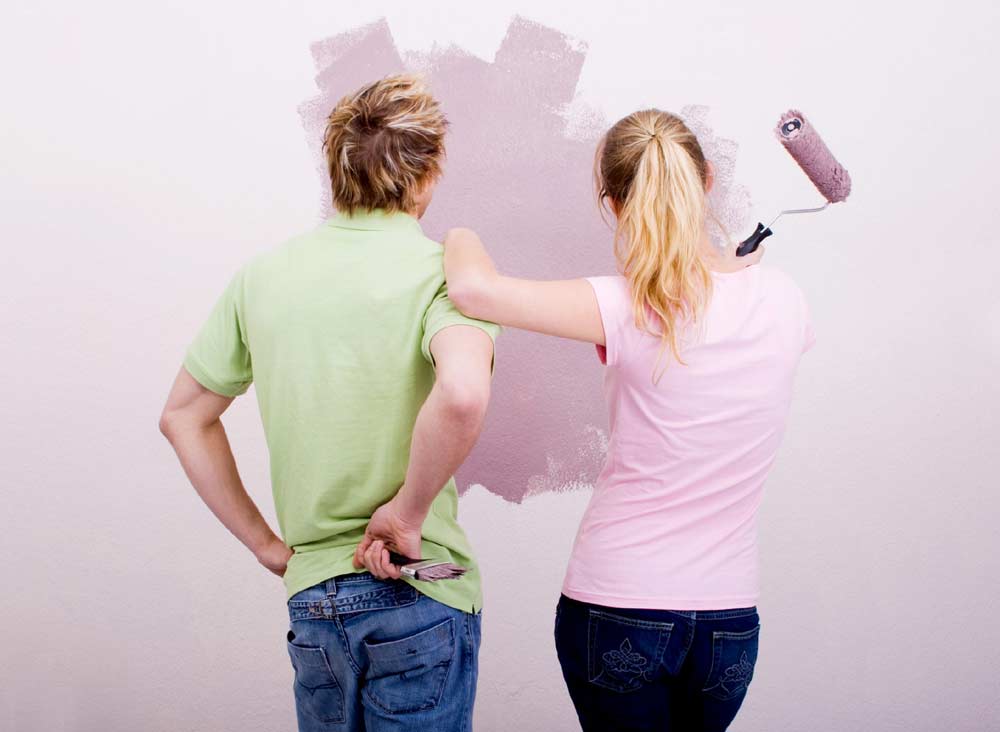 Image credit: repcolite.com
Select a colour palette that will serve as the foundation for all of your decorating decisions.
When it comes to creating the perfect colour palette, there are a few tips and tricks that can help you achieve just the right look. One key factor to consider is the overall mood or tone that you want to convey with your design.
For example, if you're aiming for a calming or soothing effect, you might want to choose cooler colours like blues and greens. On the other hand, if you're going for a more energetic or vibrant look, warmer shades like yellows and oranges might be more appropriate.
It's also important to consider the contrast between your chosen colours and how they will work together to create a cohesive and visually appealing design. With a little bit of experimentation and a keen eye for colour, you can create a beautiful and effective colour palette that will elevate your design to the next level.
Shop Smart
How to scout out the best deals on furniture and other items for your home.
Furnishing your home can be an expensive undertaking, but with a little bit of strategic planning, you can shop smart and save yourself some money while still achieving the look you desire.
The first step in scouting out the best deals is to do your research. Check out different stores, both online and in person, and compare prices across the board. Consider second hand options as well, such as estate sales or thrift stores, which can be a goldmine for unique and affordable pieces.
Additionally, keep an eye out for seasonal sales, which can offer significant discounts on everything from couches to decorative accessories. By taking the time to shop smart, you can turn your house into a stylish and comfortable home without breaking the bank.
Prepare Your Space for Decorating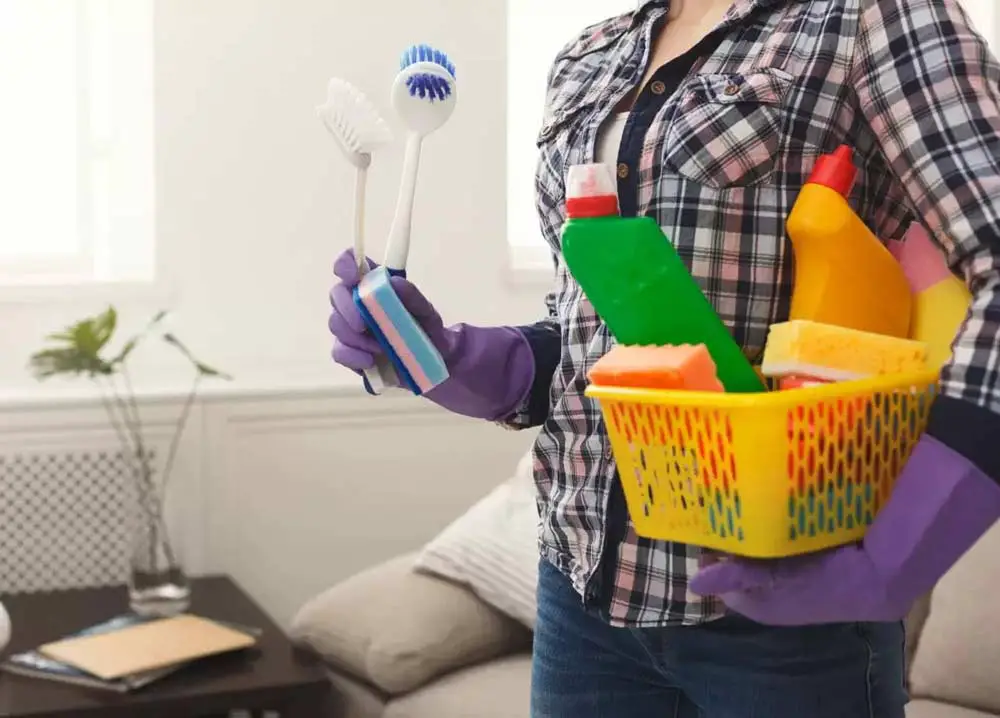 Image credit: beclean-abingdon.co.uk
Before you can start the fun part of picking out colours and furniture, it's important to prepare your space properly.
Professional decorators recommend starting with a deep clean. This means dusting, vacuuming, and scrubbing every nook and cranny to create a fresh canvas to work with.
Next, consider any repairs that need to be made, such as filling in holes or fixing broken fixtures. Finally, evaluate your current layout and decide if any changes need to be made before bringing in new decor.
With a little preparation, you'll be ready to take on any decorating project with ease.
Make it Personal
Add touches that reflect your personality and make the space uniquely yours.
Your living space is a canvas that reflects your individuality and personality. We all want to have a home that speaks to our unique taste and style. By adding personal touches to your space, you bring a piece of yourself into the rooms design. You can introduce these touches in various ways, such as displaying family photos, artwork, and souvenirs from your travels.
Get creative with your decor by incorporating colours that resonate with you or choose furniture pieces that illustrate your personality and taste.
The key to making your space uniquely yours is by infusing it with things that make you feel happy and comfortable in your skin. It's time to unleash your inner designer and create a space that is uniquely you!
Add Some Greens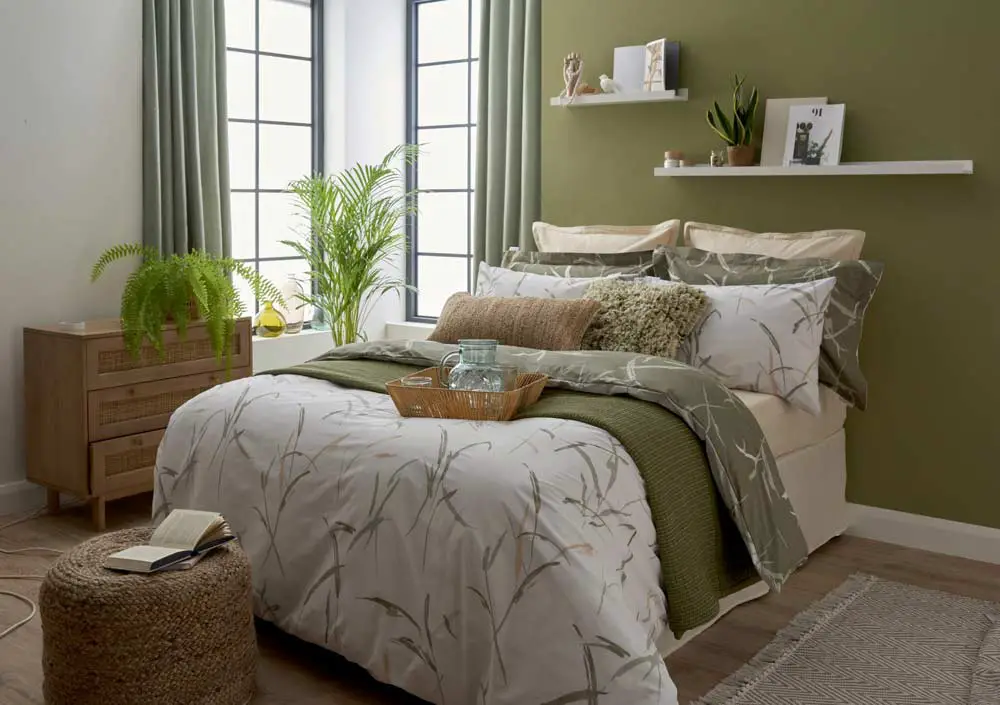 Image credit: stylist.co.uk
Adding nature colours and plants to further enhance the decor.
The colour green is one of the  most calming colours for sleep and winding down, as it evokes a sense of peace, relaxation, and connection with nature. Adding hints of green to your home décor can bring in that same feeling of calmness.
Consider adding some potted plants or floral arrangements for added texture and vibrancy. If you're feeling more adventurous, you can even try incorporating an herb garden into your décor for a touch of greenery and freshness.
Not only do plants help improve air quality, but they also make any room look instantly brighter and fresher.
Don't Overlook the Little Things
Consider things like rugs, curtains, lighting fixtures, artwork, and more.
It's easy to get caught up in the big decisions when decorating your home, but don't overlook the little things that can make all the difference.
For instance rugs can add texture and warmth to a room, whilst window dressings such as curtains can bring colour and pattern to your windows.
The right lighting fixtures can create ambiance and highlight your decor, and the artwork you choose can add personality and style. These little details can transform a space from ordinary to extraordinary. So, take the time to consider the small details when decorating your home, and you'll be rewarded with a space that's both beautiful and functional.
Consult an Expert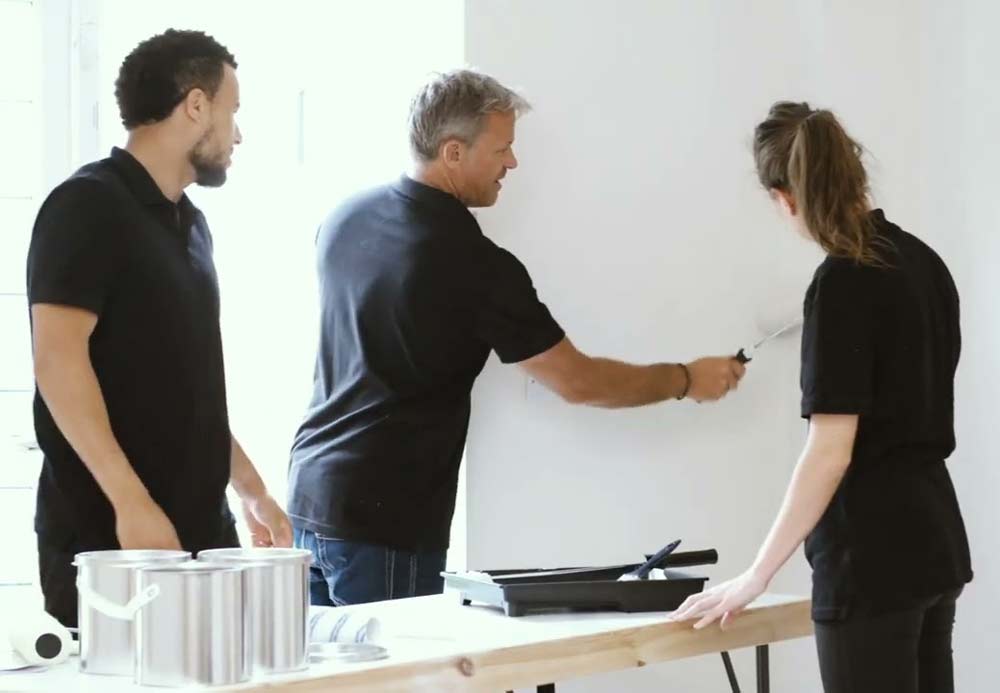 Image credit: householdquotes.co.uk
Consult with interior designers or home stagers if needed, this can help determine what works best for your space and budget.
When it comes to designing your home, it can be very helpful to consider consulting with an interior designer or home stager. These professionals have the expertise to aid you to determine what works best for your space and budget.
They can provide valuable insights on how to arrange furniture, choose colours and accessories, and even help you navigate the vast and often overwhelming world of home decor.
By working with a designer or stager, you can save yourself time, money, and stress.
Take Your Time
Allow yourself time to truly enjoy decorating and have fun along the way!
Decorating your home, whether that be painting walls or adding furniture and decorative features or  can be a daunting and overwhelming task, but it doesn't have to be. With the right mindset, decorating can be an enjoyable experience. So, take your time and allow yourself to fully immerse yourself in the process.
Don't rush into buying furniture or accessories just because you feel the need to have everything done quickly. Instead, relish in the opportunity to carefully choose pieces that truly speak to your style and taste.
Create a space that feels like a reflection of your personality, and most importantly, have fun along the way. By taking your time, you'll be able to create a home that you love and enjoy for years to come.
With the right approach and plan in place, you can create a home that's uniquely yours and a reflection of your taste and personality. Decorating doesn't have to be an expensive or overwhelming process—in fact, it can be an enjoyable one!
Don't feel rushed to finish everything in one weekend, because there's no rush. Make design decisions thoughtfully, shop smartly for deals, invest in quality items (even though they may be pricier), and always remember to put personal touches into your space whenever possible.
Whether you start with a theme or colour palette in mind or just go based on what catches your eye, decorating from scratch is the perfect way to make your home look beautiful and vibrant.
Taking the time to enjoy this journey will bring tons of rewards—your beautiful dream home is just waiting around the corner!