---
Are you ready to transform your small downstairs toilet into a stylish and functional space?
With creative layouts, unique design elements, and efficient space-saving sanitary ware and bathroom furniture, you can have a truly exceptional cloakroom.
Dive into the world of innovative downstairs toilet ideas and get inspired to embrace bold designs and practical solutions to make the most of limited floor space.
Short Article Summary
Transform your small toilet into a stylish and functional space with creative layouts, under-stair conversions, built-in units & statement basins.
Make the most of your downstairs cloakroom with clever storage solutions like ladder shelves and freestanding vanities.
Embrace trends and styles in interior design by adding unique tiles, vibrant colours & biophilic themes for an unforgettable look!
---
---
Innovative Layouts for Small Toilets
Innovative layouts are essential to maximise the potential of a small downstairs loo. By exploring under-stair conversions, corner installations, and space-saving built-in units, you can create a functional and stylish ground floor bathroom that will cater for all your needs and wants.
Unleash your creativity to reimagine your downstairs toilet layout and design with these ingenious solutions.
Under-Stair Toilet Conversions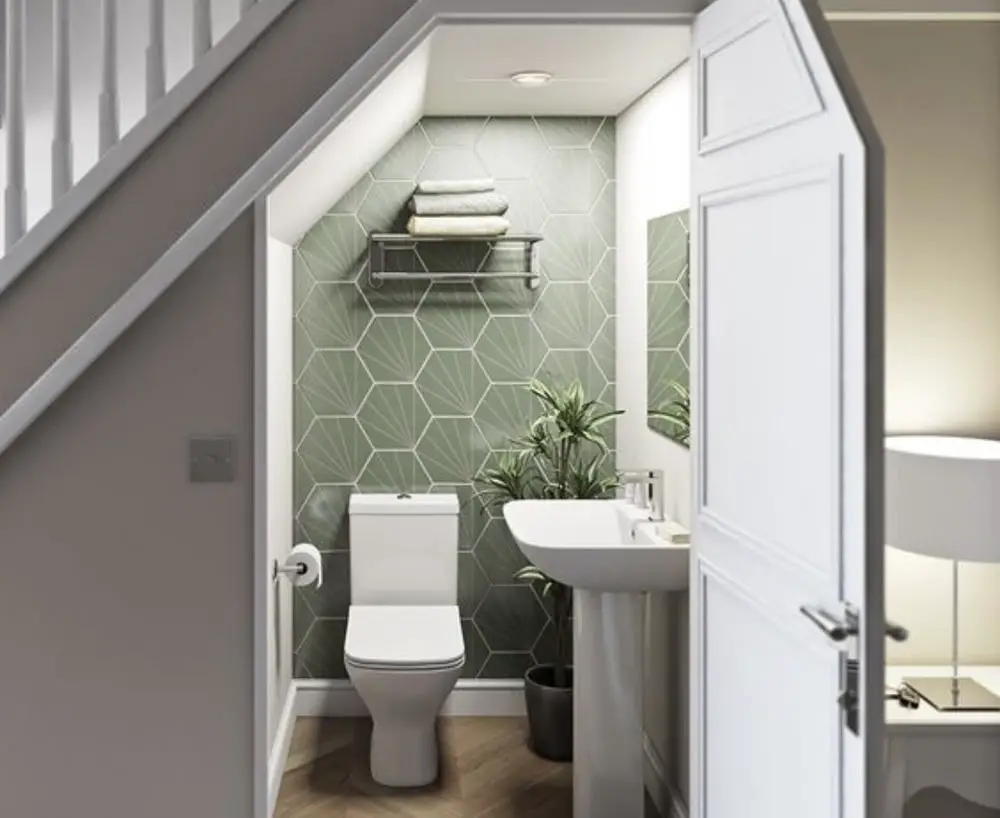 Image credit: yourcoffeebreak.co.uk
Transform the often overlooked space under your stairs into a functional toilet with an under-stair conversion.
Ensuring that it meets the necessary height requirements and correctly connecting the plumbing is crucial for a successful conversion.
To maximize the space, think about using light colours, smart panelling, and all-in-one fixtures such as mounting a basin over the toilet cistern.
An under-stairs toilet is a clever way to utilise the extra space and ultimately add value to your home.
---
---
Corner Installations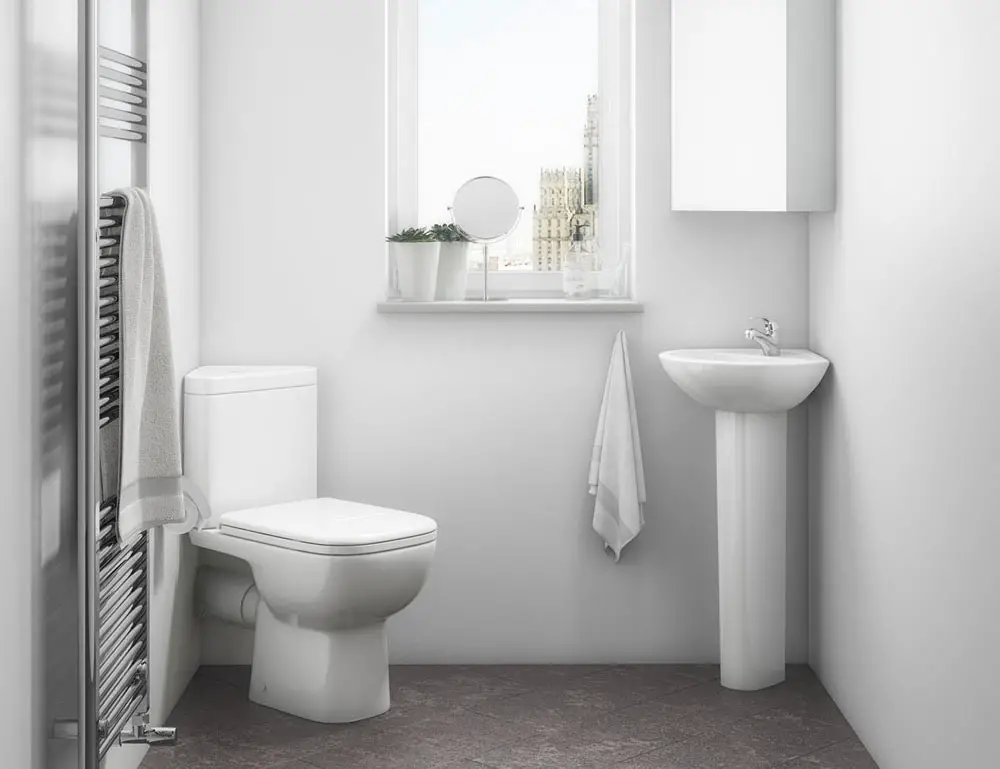 Image credit: bathshop321.com
Installing a toilet in an awkward corner requires precise measurements and attention to detail. Ensure that the toilet fits perfectly, double-check the measurements before purchasing, and use a closet bend fitting to route waste to a vertical stack.
Remember that you need at least 15 inches of clearance from any side wall or obstruction and not closer than 30 inches centre to centre to any other sanitary fixture.
Selecting the perfect tile for a compact cloakroom is critical. Avoid tiles that are too large as they can be overwhelming, but also be cautious with tiny tiles as they can be challenging to clean.
Experiment with tile scale, shape, and pattern to create a unique look in your corner installation.
---
---
Space-saving Built-in Units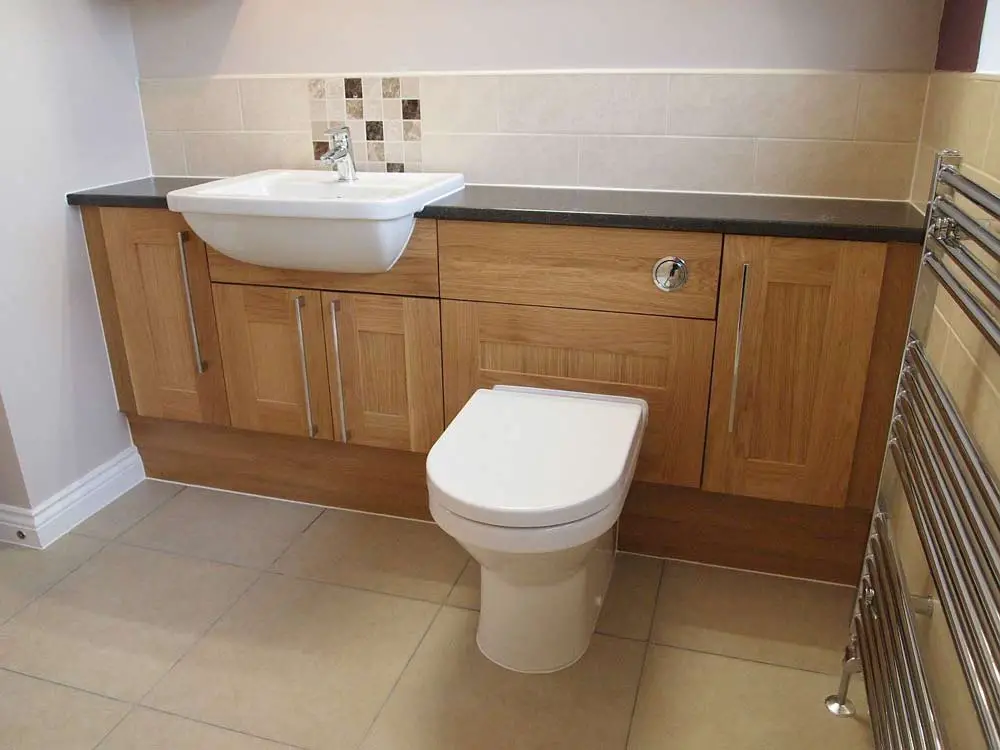 Image credit: devalbathrooms.com
Built-in units are perfect for maximising space in small areas while still incorporating storage and other functionalities without the bulkiness of furniture. Cabinets, shelves, and wardrobes can blend seamlessly into your design and provide a polished, professional finish.
Consider built-in units to create a sleek and stylish layout in your downstairs toilet.
---
---
Stylish Toilet Design Elements
There is no reason why you can't infuse downstairs toilets with personality and aesthetic appeal by incorporating stylish design elements such as bold wallpapers, eye-catching tiles, and stylish basins.
These design choices can make a remarkable impact in a small space and allow you to experiment with styles and colours you normally wouldn't consider.
Embrace your creativity and let your downstairs loo stand out from other rooms in your home.
---
---
Utilising Bold Wallpapers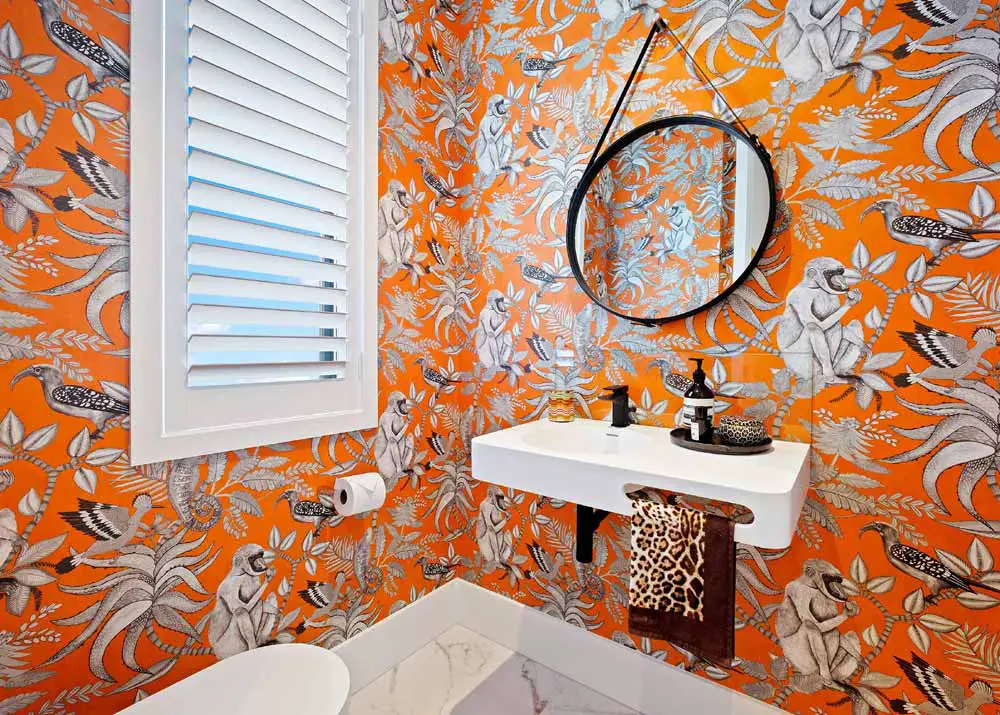 Image credit: davidreidhomes.co.nz
Wallpaper is a fantastic way to bring in bold patterns and can actually visually 'expand' the space, making it appear larger.
For example, this bright orange nature inspired wallpaper featured in David Reid Homes creates a stunning impactive atmosphere.
Don't be afraid to make a statement using bold wallpapers within your downstairs toilet ideas and let your personal style shine through in your smallest room.
---
---
Add Patterned Tiles to Your Toilet Space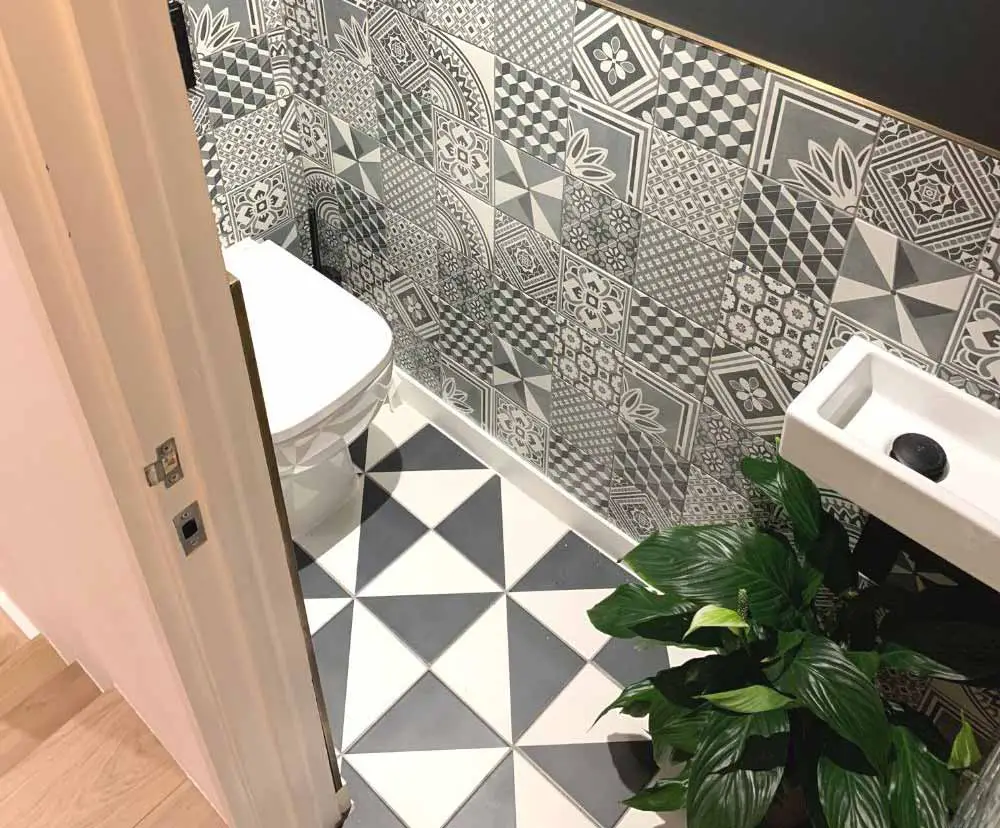 Image credit: clairemorandesigns.co.uk
Be creative and take a chance with patterned floor tiles in your small downstairs bathroom. Smaller tiles are great for a smaller room, but why not try experimenting with the size and shape too for a truly unique look?
Create an inspiring space by letting your creativity flow and embracing unique tile designs and colours that reflect your personal style.
---
---
Unique Statement Basins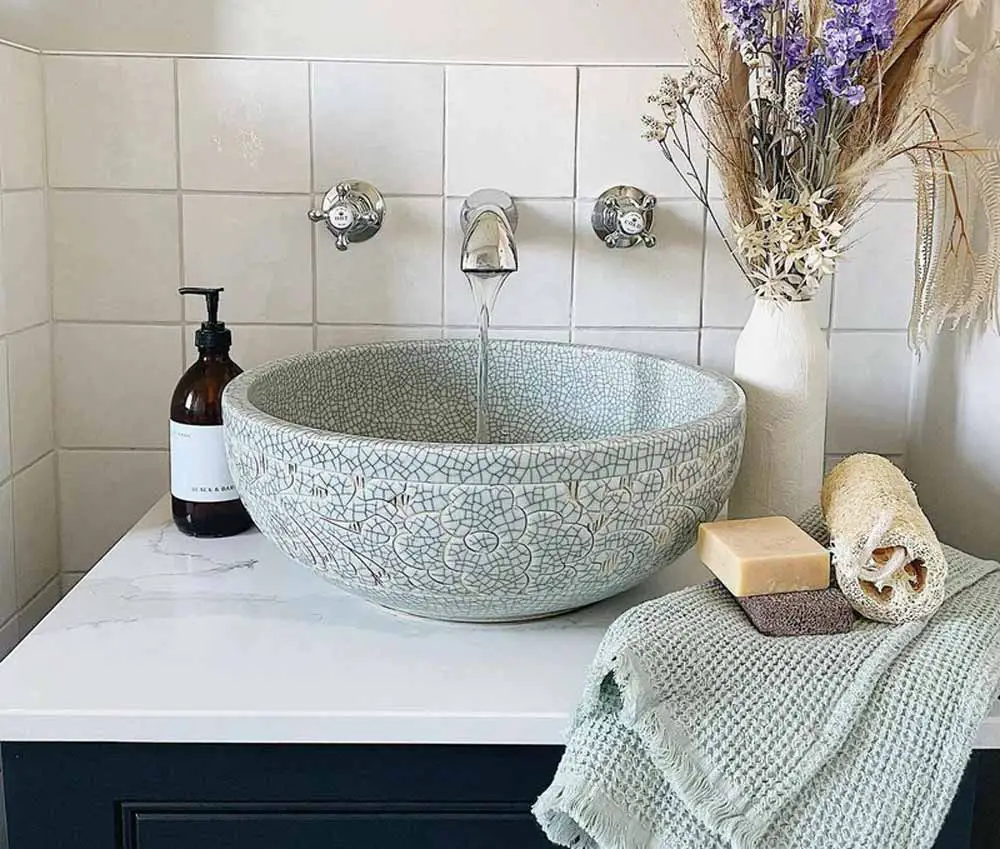 Image credit: lovemosaic.co.uk
Adding a statement basin is a great way to add a touch of boutique hotel glam to your downstairs bathroom. Choose a basin that complements your overall design and colour scheme while also serving as a functional focal point.
Your guests will surely be impressed by your attention to detail and stylish choice of statement basin.
---
---
Clever Toilet Storage Solutions
Maximize the functionality of your downstairs toilet with clever storage solutions like ladder shelves, built-in shelving, and freestanding vanities.
These innovative options help you make the most of the limited floor space while maintaining a stylish and organized appearance.
---
---
Practical Ladder Shelves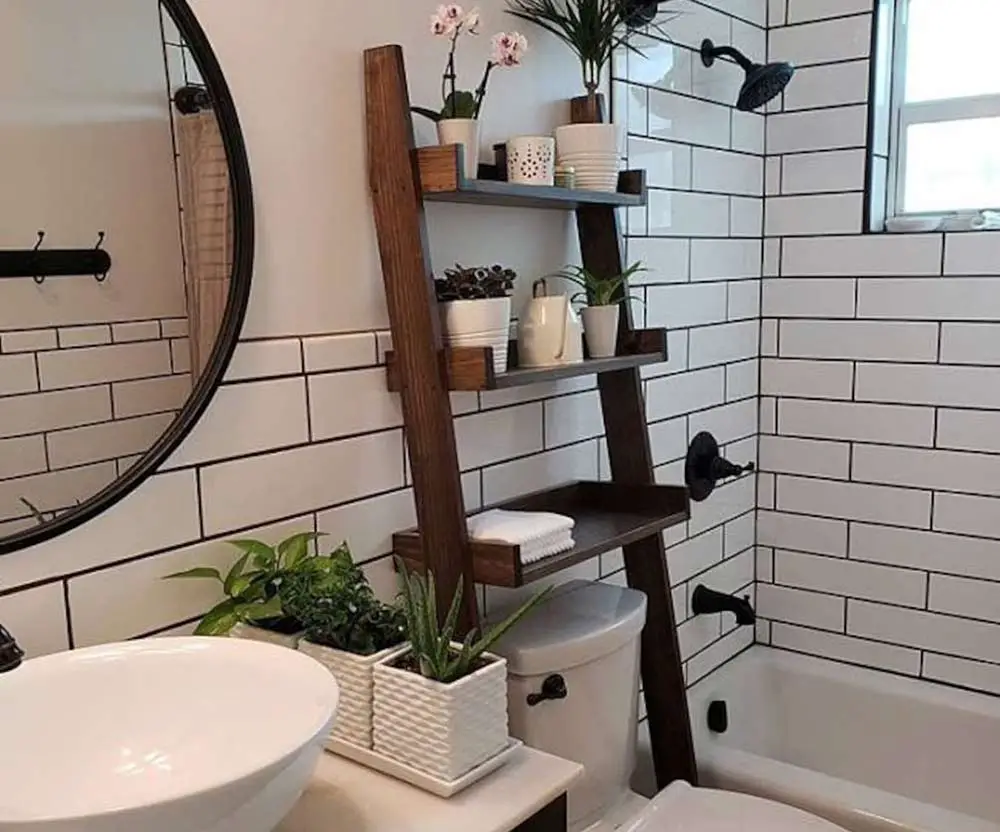 Image credit: shopaholly.com
If you have the wall space, ladder shelves are an incredibly useful storage solution for small toilets, providing extra storage without taking up too much space.
Use them to store towels, hang string bags, or even attach baskets for extra storage.
On a safety note, make sure to securely attach the ladder shelves to the cloakroom wall and avoid overloading them with items. This will ensure stability and avoid possible incidents.
---
---
Built-in Shelving for Storage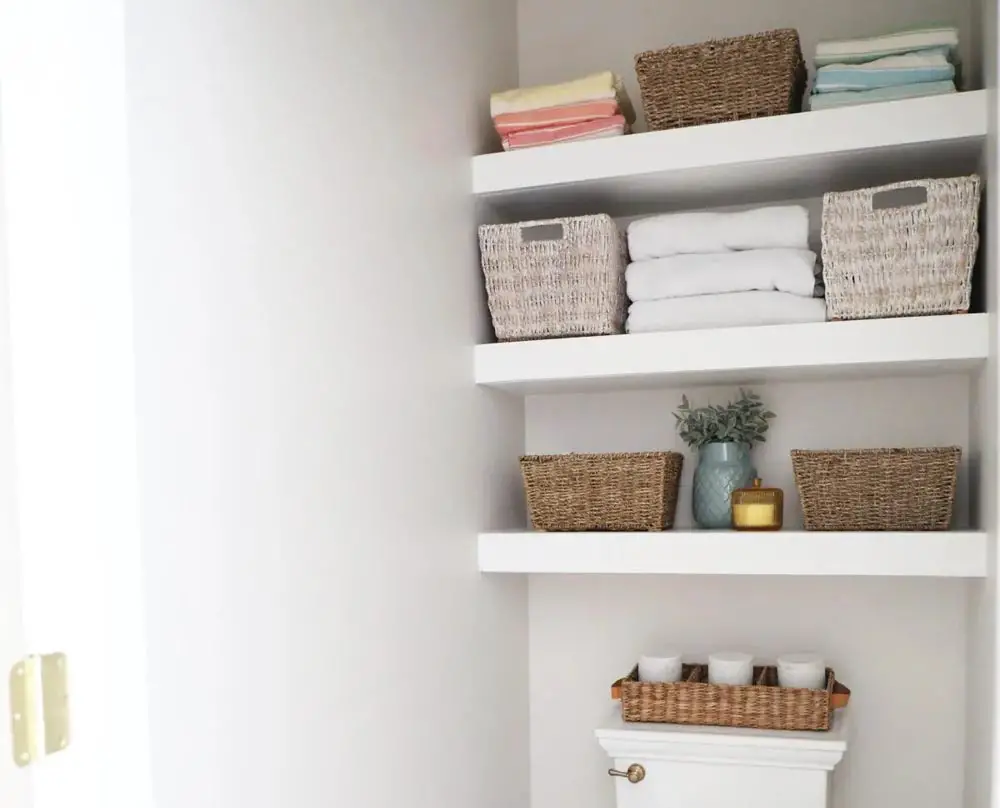 Image credit: thehandmadehome.net
Built-in shelving can help you conceal or organise your bathroom items, creating a more spacious look and feel. Incorporate a central shelving unit to make the most of the space in your small toilet and add attractive items like books, boxes, small vases, or smaller pieces of art to make the shelves stand out.
These items can be used to create a unique and stylish look that will make your bathroom look more inviting and organized.
---
---
Freestanding Vanity Units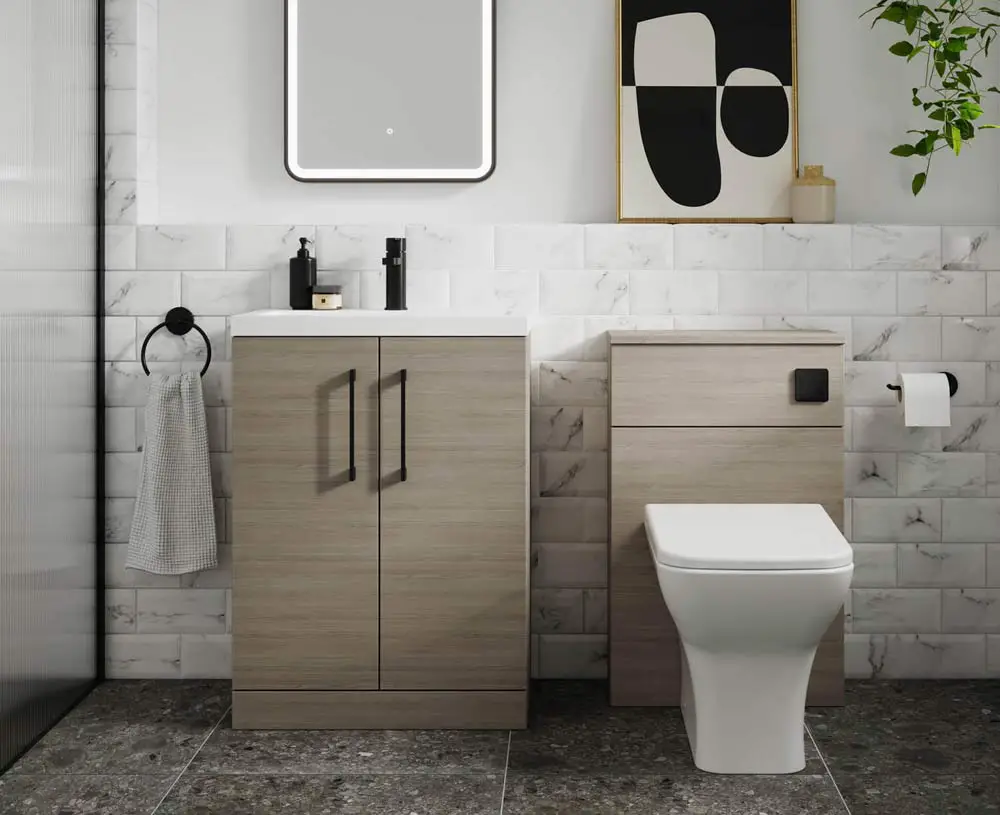 Image credit: nuiebathrooms.com
Freestanding vanities offer a calming, refreshing atmosphere and provide open storage and easy access to plumbing. Choose a unit with lower shelf storage and use baskets to keep loose items neatly organized.
Freestanding vanities are a versatile storage solution that adds both style and functionality to small downstairs toilets.
---
---
Enhancing the Space with Lighting and Mirrors
Strategic lighting and mirrors can do wonders for creating the illusion the space in your downstairs toilet. Brighten up the area and make the room feel bigger with well-placed lighting and thoughtfully chosen mirrors.
Make the most of your small space and transform your downstairs loo into a bright and inviting oasis of calm and tranquillity.
---
---
Strategic Lighting Solutions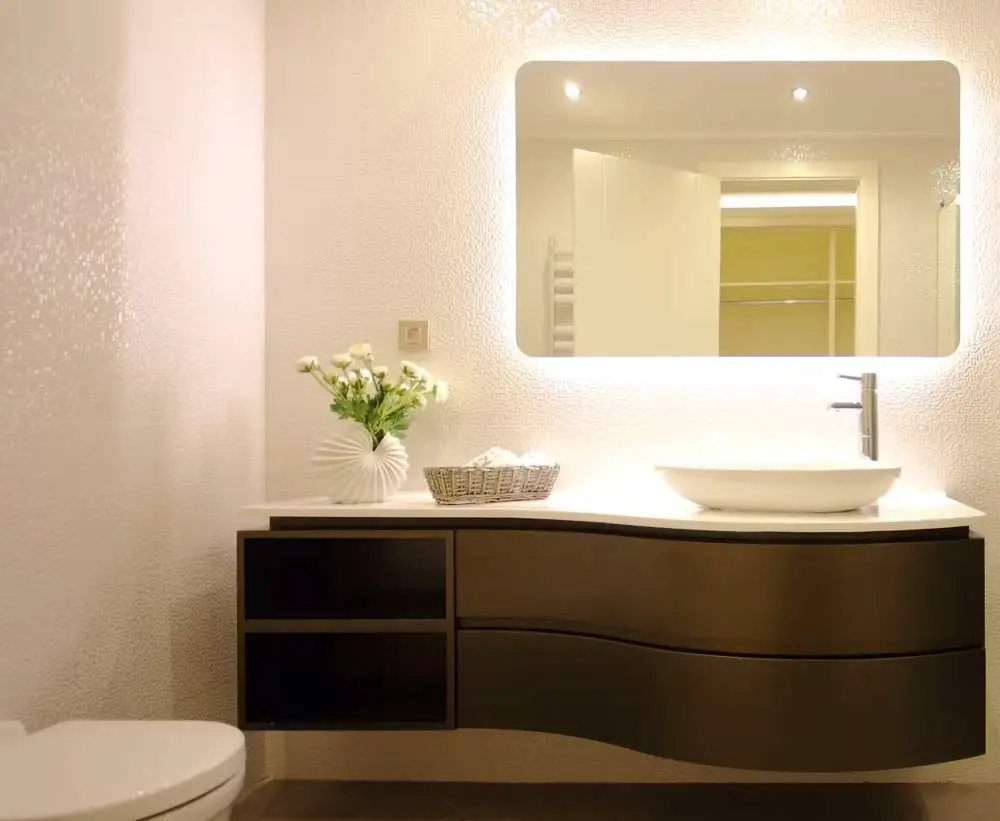 Image credit: more-bathrooms.co.uk
Utilising strategic lighting can create the illusion of a larger space and provide a visually appealing look in small toilets.
Wall spotlights placed at the sides or top of the mirror can create a bright and spacious atmosphere, while flush mount or recessed lights can be used to create an illusion of more space.
Consider the type of lighting, placement, and amount of light required to achieve your desired effect.
---
---
Create the Illusion of Space with Mirrors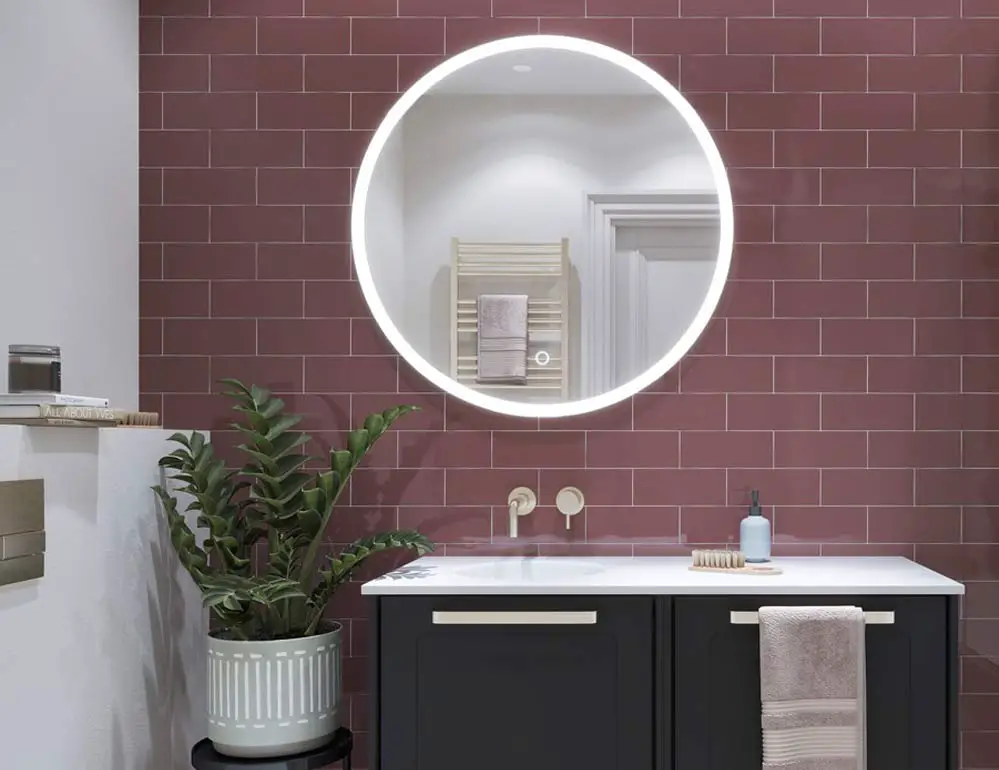 Image credit: crosswater.co.uk
Mirrors can be used to create the illusion of a larger space and reflect light to brighten up your downstairs toilet. Consider painting the frame of a mirror in the same colour as the wall and placing it opposite a window to create a visually appealing effect and make the space look larger.
A large, thin mirror can also be a great addition to the cloakroom wall, enhancing the illusion of space.
---
---
Personalising Your Downstairs Toilet
Make your downstairs toilet uniquely yours by personalising it with artwork and photos, creating an inviting colour scheme, or going all out with a themed design.
Make it a reflection of your personality and design tastes. Choose artwork, photos, and a colour scheme that speaks to you. Or, go all out and create a specific themed design.
Let your creativity shine and make your downstairs loo a space to admire and not just a bland cupboard with a toilet.
---
---
Hang Artwork and Photos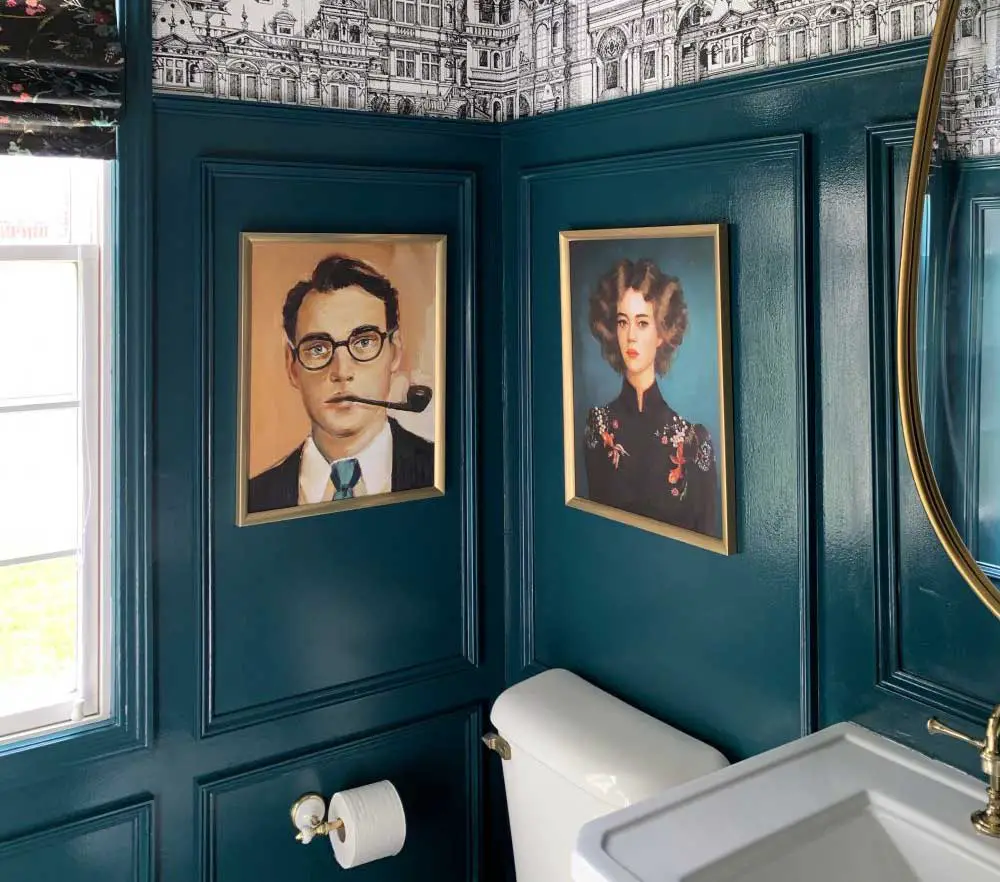 Image credit: haneens-haven.com
Adding framed artwork, photographs, or sculptures within your downstairs toilet ideas can add a touch of sophistication and style. Consider incorporating ceramic and glass plates or sculpture pieces for a durable and unique touch.
Showcase your artwork above the toilet or on a feature wall, and let your personal taste shine through in your small space.
You may also like...
Why Wall Art is Important in Your Home
---
---
Consider Bold Colour Schemes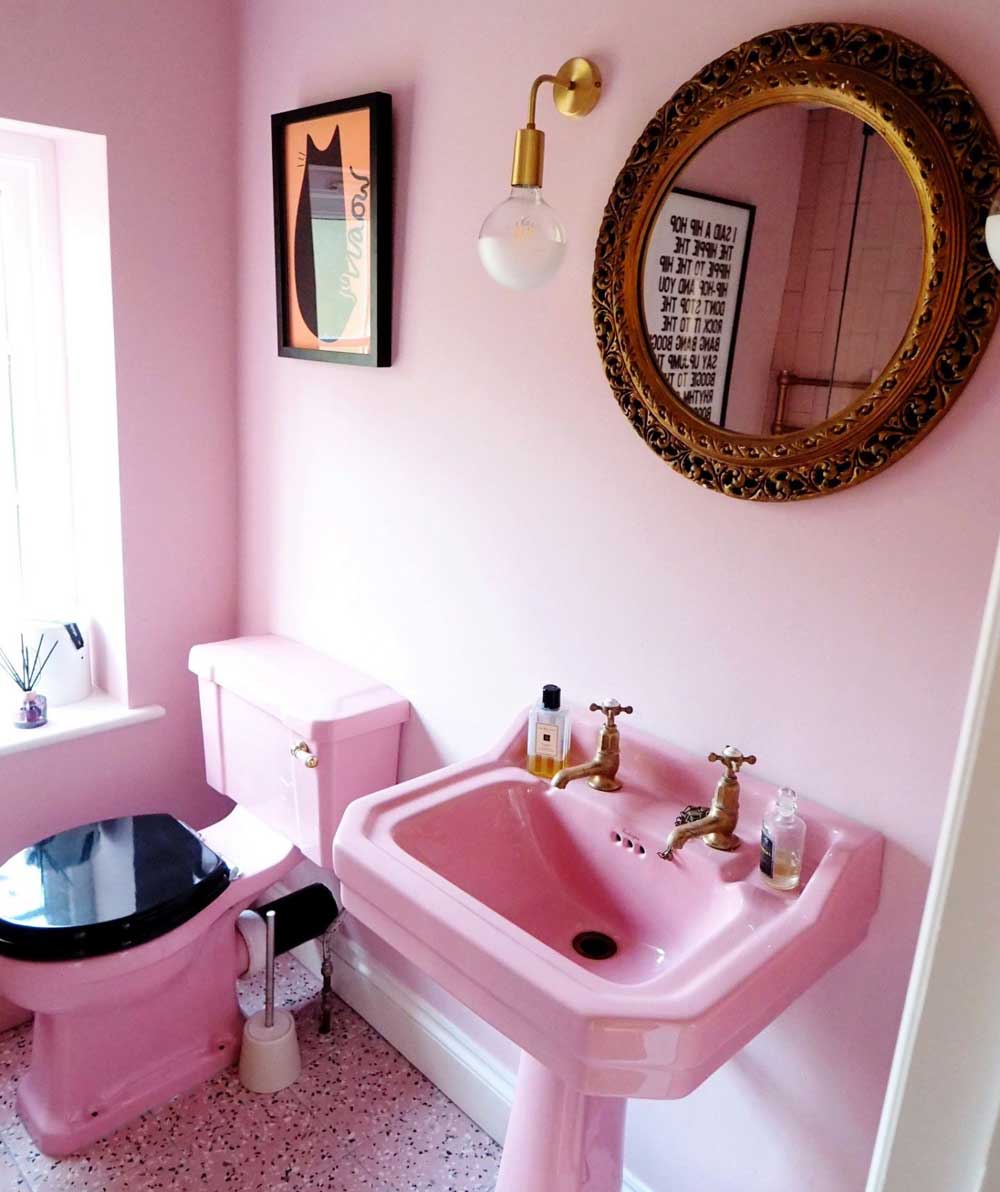 Image credit: fashionforlunch.net
Make a bold statement in your downstairs toilet with vibrant colours like pinks, greens, and blues. Create a harmonious appearance by using the same colours and materials on the walls and floor, and don't be afraid to experiment with dark colours to create drama and visual interest.
Let your imagination run wild and transform your small toilet into a stunning and practical space.
---
---
Go For Themed Designs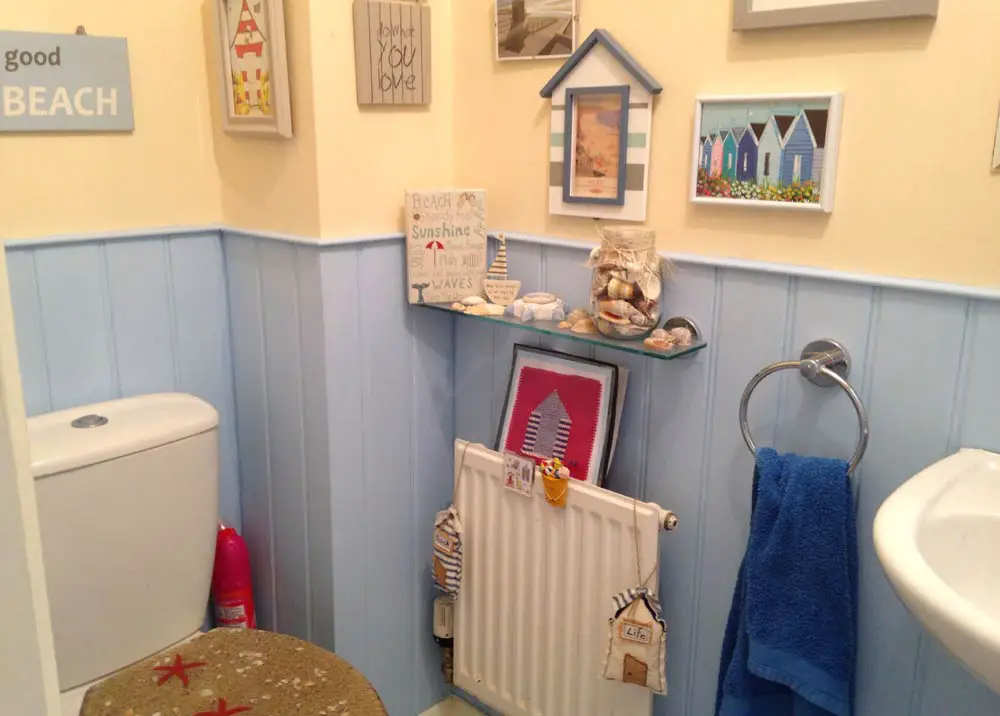 Image credit: pinterest.co.uk
Embrace themed designs in your toilet to create a truly unique and eye-catching space. Whether you opt for a nautical theme, a tropical paradise, or a vintage-inspired design, themed designs allow you to express your creativity and personal style in your smallest room.
Transform your downstairs toilet into a one-of-a-kind space that will impress and make a lasting impression on your friends, family and guests.
---
---
Practical Toilet Considerations
When designing and coming up with your downstairs toilet ideas, it's important to consider practical aspects such as ventilation, plumbing, and flooring materials.
Ensuring a well-ventilated and moisture-free space, a secure connection to the water supply and drainage system, and the use of durable and low-maintenance flooring materials will ensure a functional and long-lasting toilet.
---
---
Cloakroom Ventilation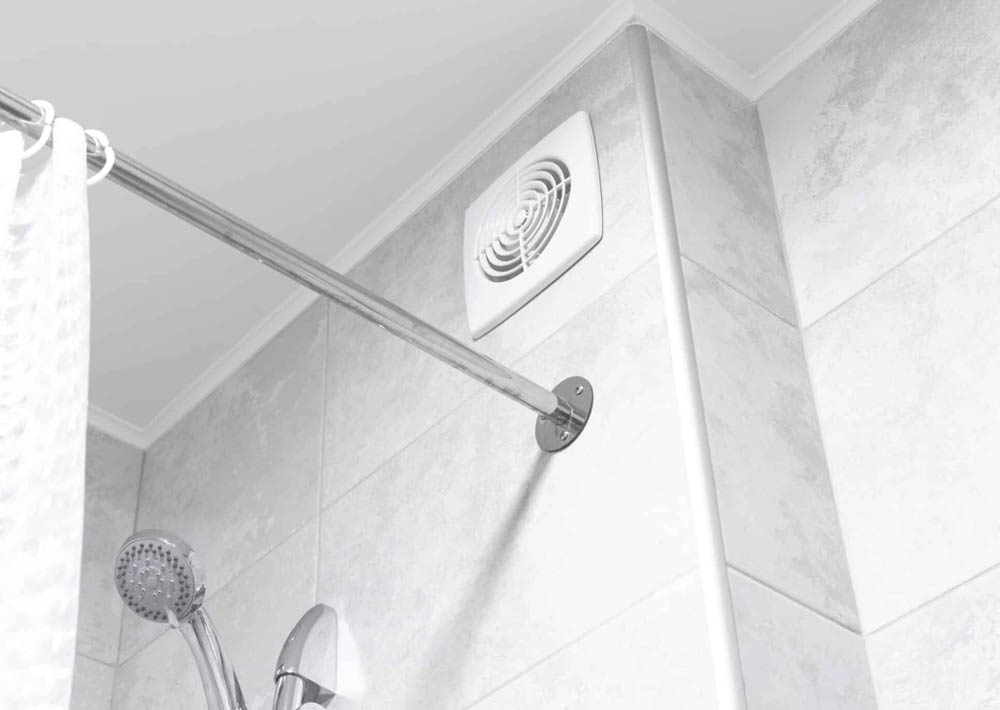 Image credit: colesrefrigeration.com.au
Proper ventilation is essential in a small toilet to reduce humidity, prevent the growth of mould and mildew, and reduce odours, ensuring a pleasant environment.
Installing an exhaust fan near the main source of humidity, like the shower enclosure, and letting it run for at least 15 minutes after using the toilet is a reliable way to ensure proper ventilation.
---
---
Plumbing Factors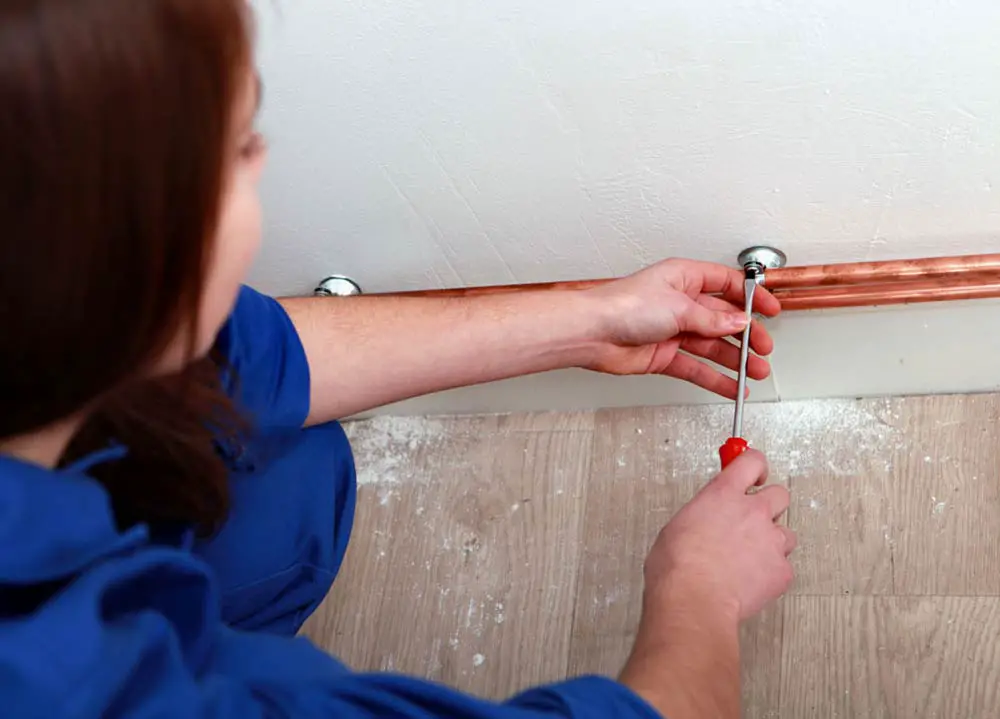 Image credit: meticulousplumbing.com
Plumbing is vital for a small toilet to run smoothly and safely. Poorly installed plumbing can cause leaks, clogs, and other issues that can be expensive to fix.
Ensure the use of the correct type of pipe and fixtures for the job, securely seal the pipes, and fasten all connections to guarantee successful plumbing in your small toilet.
---
---
Flooring Material Options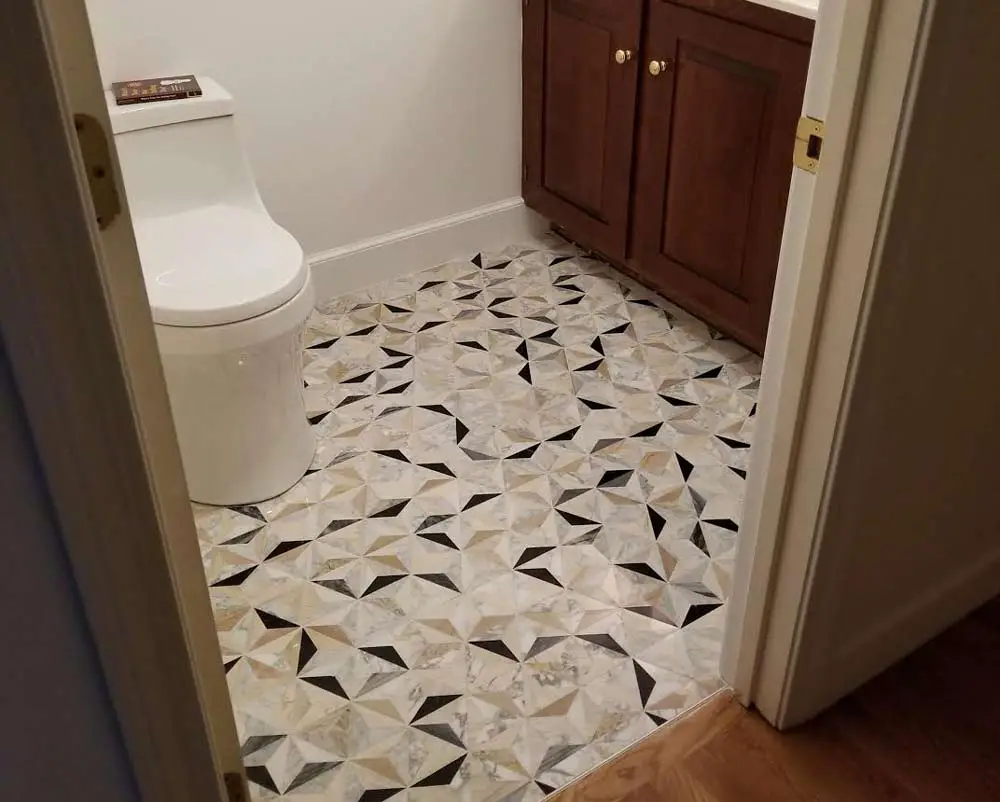 Image credit: tilesplusmore.com
Choose water-resistant and easy-to-clean bathroom flooring materials such as ceramic tiles, porcelain tiles, vinyl, and luxury vinyl tiles for your downstairs toilet.
These materials not only provide durability and low maintenance, but can also tie in with the overall design of the toilet.
---
---
Embracing Trends and Styles
Stay ahead of the curve by embracing trends and styles such as biophilic themes, maximalist designs, and coloured sanitary ware into your downstairs toilet ideas.
These fashionable elements can elevate the look of your downstairs toilet, showcase your unique taste, and create a stylish and eye-catching space.
You may also be interested in...
Popular Bathroom Design Styles
---
---
Biophilic Themes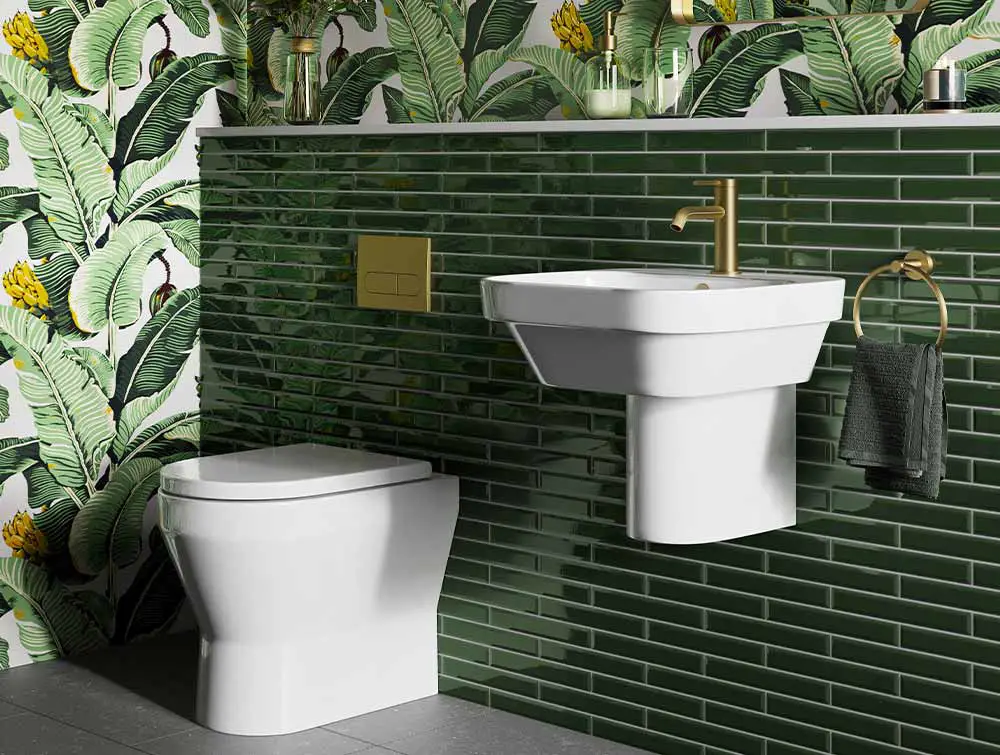 Image credit: brittonbathrooms.com
Incorporate elements of nature into your toilet with a biophilic theme. Use natural materials like cork, stone, and wood, add plants, and utilise natural light to create a serene and calming space.
Enhance the experience further with fragrances and nature-inspired colours, and bring the beauty of nature indoors.
Maximalist Designs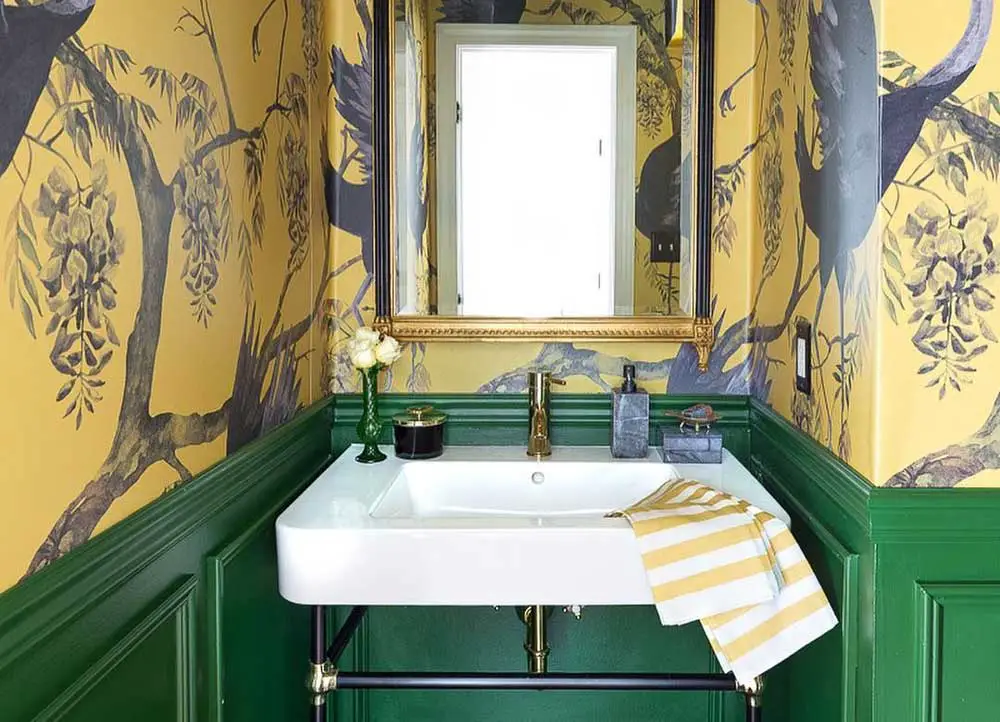 Image credit: pinterest.co.uk
Dare to be bold with maximalist designs in your downstairs toilet. Vibrant wallpapers, eye-catching tiles, and stunning statement basins can create a dramatic and unforgettable space.
Don't be afraid to step out of your comfort zone and experiment with styles and colours you normally wouldn't consider.
Coloured Sanitaryware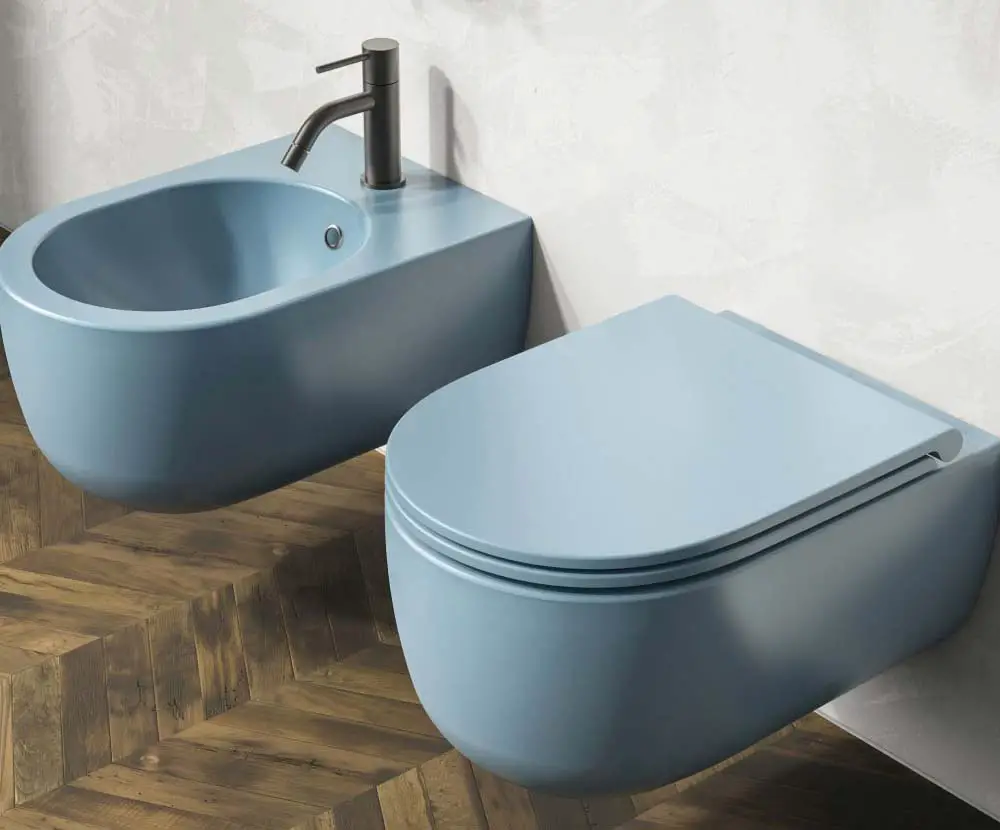 Image credit: ideearredo.com
Add a touch of luxury to your downstairs bathroom with coloured enamel fixtures. Not only do they make a stunning statement, but they are also a worthwhile investment that can elevate the look of your small toilet.
Choose a coloured enamel that complements your overall design and colour scheme for a cohesive and stylish appearance.
Space-saving Sanitaryware
Optimise your small cloakroom with space-saving sanitaryware like wall-hung toilets, corner sinks, and dual toilet-basin combos. These efficient fixtures help you make the most of the limited space without sacrificing style or functionality.
You can also add storage solutions like wall-mounted cabinets and shelves to keep your cloakroom organized and clutter-free. With the right fixtures and storage solutions, you can create a functional and stylish cloakroom that will make the most of your space.
Wall Mounted Toilets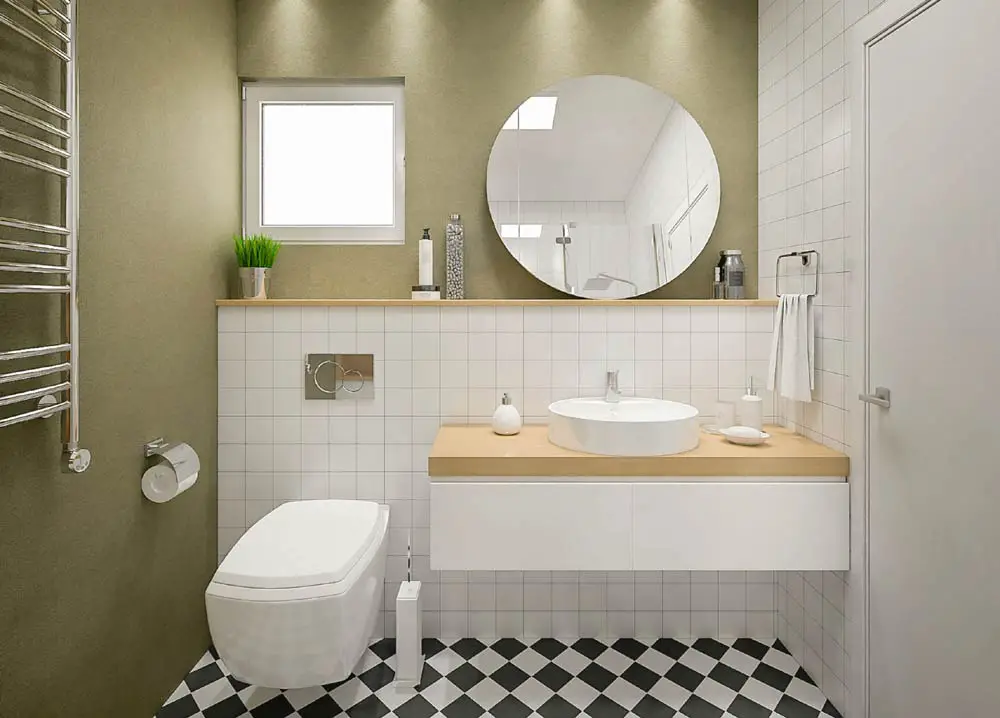 Image credit: refinery29.com
Wall-hung toilets are an excellent option for small bathrooms, as they occupy less space than regular toilets and are easier to clean. To ensure a successful installation, follow the manufacturer's instructions and use the right tools and materials.
Pair your wall-hung toilet with a wall-mounted sink for a sleek and modern look.
Corner Sinks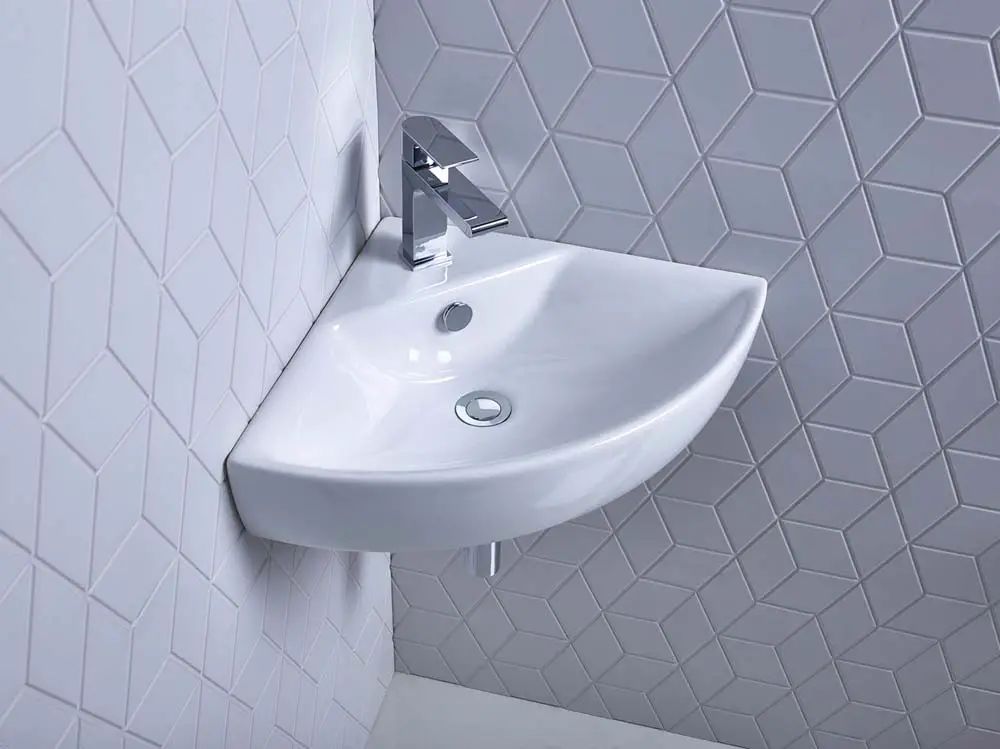 Image credit: qssupplies.co.uk
Maximize your downstairs bathroom space with a corner sink, which fits perfectly into the corner of the room. To ensure a successful installation, measure the space and purchase a corner sink that fits the measurements, then connect the sink to the plumbing and securely fasten it in place.
Consider adding floating shelves or a small cabinet above the sink for extra storage.
Dual Toilet-Basin Combos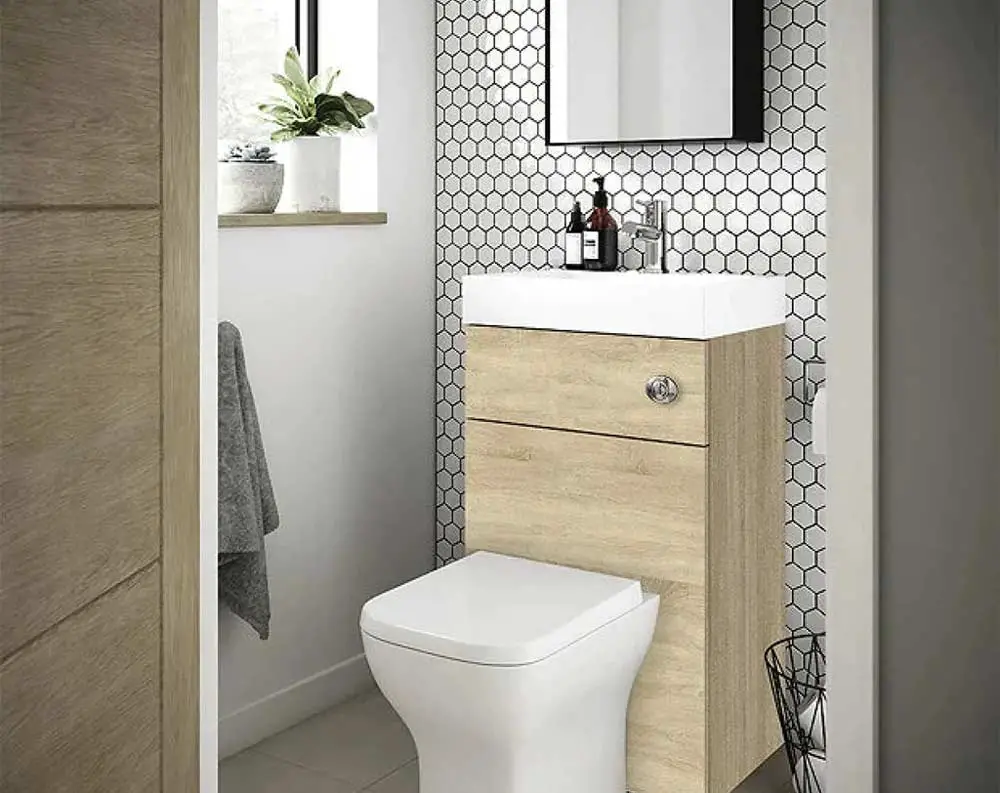 Image credit: tradeprices.com
Dual toilet-basin combos are an efficient and space-saving solution for small toilets. These fixtures combine a toilet and sink into one unit, cleverly recycling water between the fixtures.
Embrace this innovative sanitaryware option and make the most of your limited space without sacrificing style or functionality.
Wall Mounted Vanity Units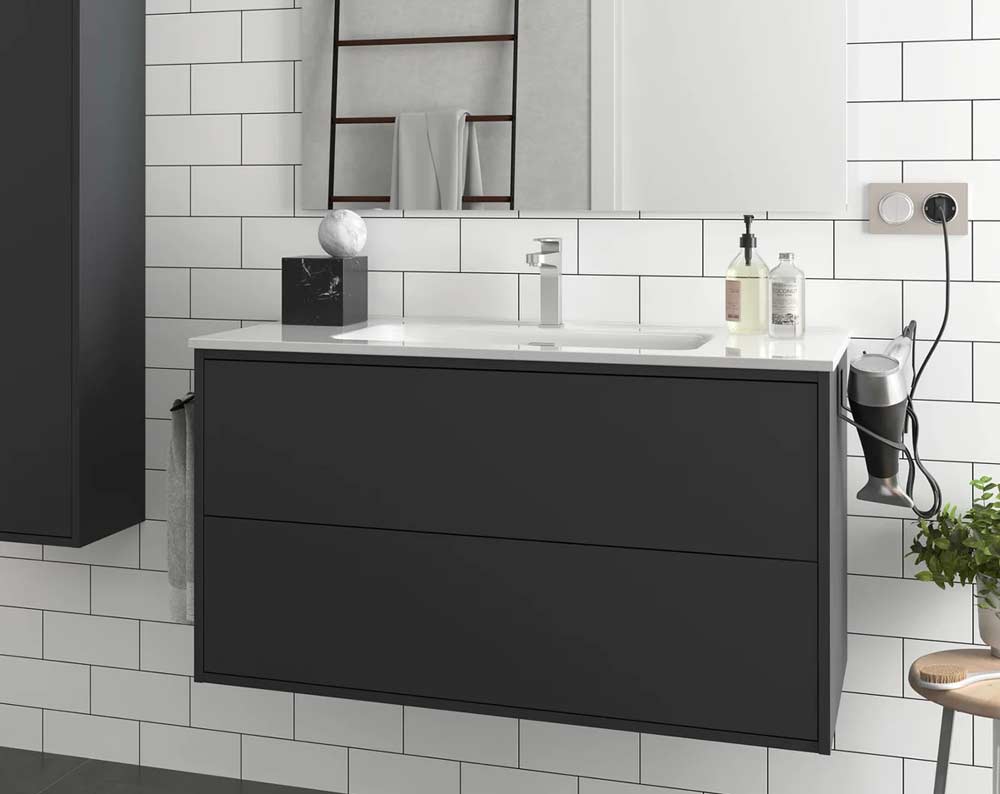 Image credit: wisebathrooms.co.uk
When it comes to downstairs toilet ideas, utilising a wall mounted vanity unit is a simple way to create extra floor space.
Not only does this free up and area for other bathroom accessories, but also makes the toilet space feel larger, due to the extra visual openness it provides.
Summary
Transforming your downstairs toilet into a stylish and functional space is achievable with creative layouts, design elements, and space-saving sanitary ware.
Embrace bold designs, practical solutions, and the latest trends to create a truly exceptional cloakroom that reflects your personal style and let your imagination soar and delight in the possibilities of your revamped toilet makeover.
Even though it is a small space to create, it may still seem like a big renovation to complete, but making this upgrade will without doubt pay off in the long run!
Use our downstairs toilet ideas to guide your renovation desires and create the perfect toilet space for your home.
---
---
Frequently Asked Questions
How do I make my downstairs toilet look nice?
Ready to give your toilet a luxurious update? Try enhancing the space with some mirror magic, adding storage and fittings to save space, and using colour or wallpaper to add impact.
Finish by furnishing it in your own style - you'll be sure to love the results!
Does a downstairs toilet need to be on an outside wall?
Having a toilet on an outside wall is ideal, but it is not essential. There are other options to consider when installing a new toilet in an existing house that do require some extra work.
Therefore, while ideal, having a downstairs toilet on an outside wall is not the only option.
Does a downstairs toilet add value to a house?
A ground floor toilet is a great addition to any home. Not only does it provide extra convenience for you and your guests, but it can also add significant value if you're looking to move or sell your house in the future.
Whether you decide to install one should come down to what you think best fits your needs and lifestyle.
Do I need building regulations for a downstairs toilet?
Yes, you need to get building regulations approval for a downstairs toilet. Building regulations in the UK ensure that all new building works are safe and meet minimum standards of construction.
Following this advice will help keep you and your family safe when using your new downstairs toilet space.
Where to put a downstairs toilet?
Adding a downstairs toilet can make life easier for the whole family, and luckily there are many options available. To save costs and disruption, the most common advice is to site the toilet within easy reach of an existing water supply and soil pipes.
Experts suggest that for a toilet and basin, you need at least 80cm x 140cm – an ideal location being under the stairs or the end of a long hallway.